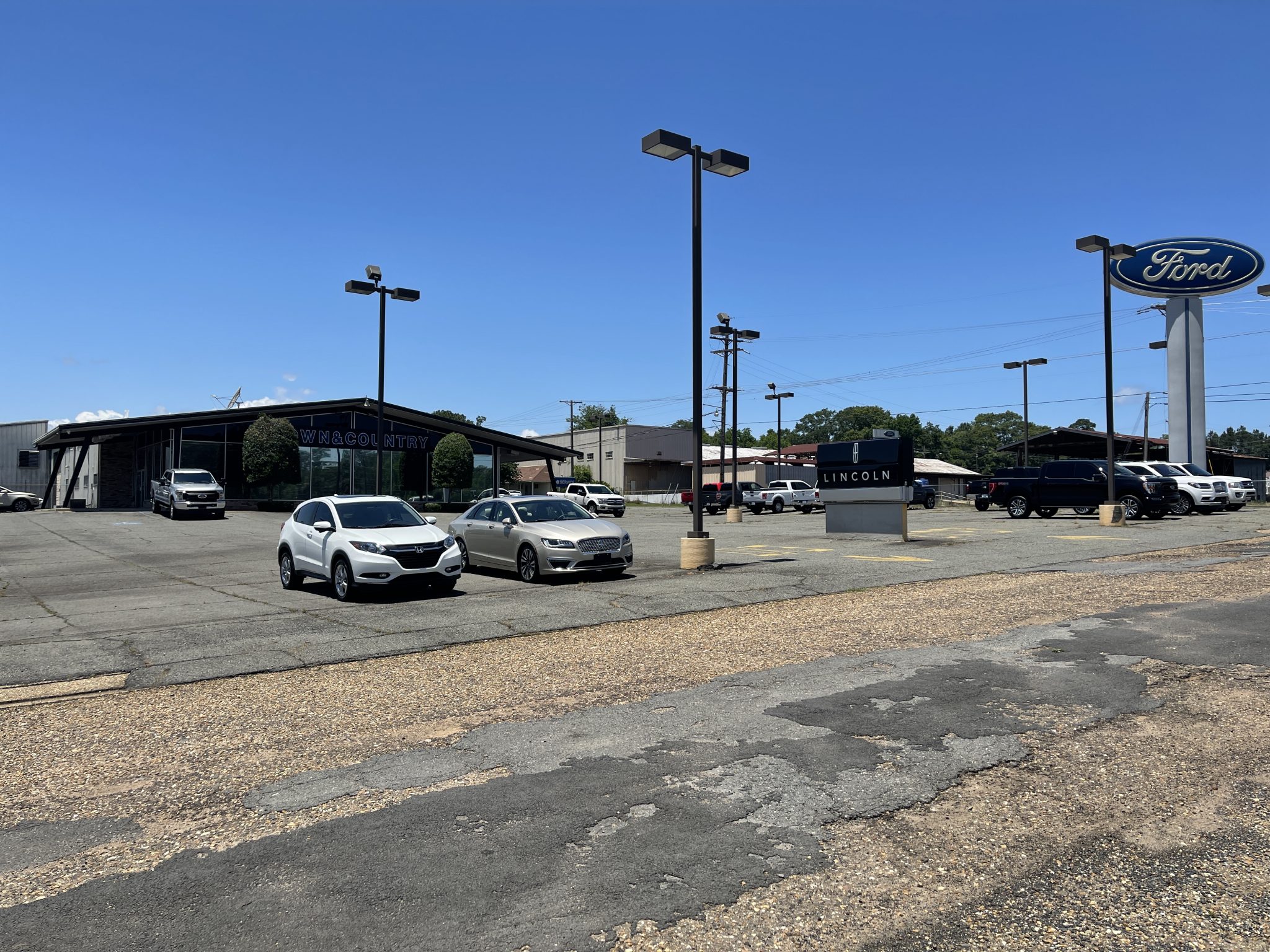 The auto market has been turned on its head due to an international chip shortage, causing automakers to drastically slow down production, leading to dwindling inventories at car dealerships across the country. Furthermore, the shortage has caused prices for used cars to surge as dealers try to make up for their missing inventory.
Like many things over this past year, the craziness seen in the automarket can be traced back to being caused by the COVID pandemic.
In order to provide some perspective on how this national shortage has affected local auto dealers, Christ Hebert of Hebert's Town & Country shared what he was experiencing at his dealership during this time.
"The supply issues really go back further than the chip shortage. About a year ago now, they had just reopened the plants, so in 2020 April and May they had the plants closed down, they weren't building any new vehicles," said Hebert.
Furthermore, the pandemic saw a drastic increase of people staying indoors, and so naturally the demand for tech such as computers, game systems, tablets, etc. caused the demand for computer chips to rise.
As the automakers began production again, they had difficulty acquiring computer chips they needed for modern vehicles. This is unfortunate timing, because with the pandemic waning and a faster than anticipated economic recovery, the consumer's demand for new vehicles has increased. According to AP News, "Americans bought about 1.5 million new vehicles in April. That's an adjusted annual sales rate of 18.5 million — the highest such rate since 2005."
"After COVID, people got more comfortable buying vehicles again, and the sales picked up to more of a normal level, so inventories were thinner than they normally would have been, due to that initial plant shutdown, and they never really got back up to normal levels. So when 2021 came around, we got word there was a chip shortage and less vehicles would be getting produced," said Hebert.
"At that point we were already running a little low on inventory, so we weren't really in the best spot for inventory to start getting lower. Now, planning inventory has become a terrible issue. Because all of these vehicles have been scheduled to be built, and some of them got built, but then they just disappeared, because they sit in a plant waiting on chips."
To give some perspective, Hebert stated that their lot currently has five new Fords and two new Lincolns, when during normal times their lot would host fifty new vehicles.
In order to counteract the lack of new vehicles, dealers have been turning to acquiring used vehicles to shore up the holes in their inventory.
This has led to prices of used vehicles soaring drastically, as the demand is now split between the regular consumers and dealerships trying to maintain inventory.
"The used vehicles, instead of what they normally do, depreciate over time, since March have steadily been going up in value, because everyone needs something to sell, and that's the only thing you can get your hands on is new vehicles," said Hebert.
"Most new car dealers have a pretty big used car operation. In normal times we're usually selling at least one used vehicle to every new vehicle that we sell. The problem now is that you're not getting as many trade-ins on new vehicles as you would to naturally stock your used car lot, so you're having to go buy elsewhere whether it be off lease vehicles, going to the auction, wholesalers, or people selling us their car off the street."
Pat Harper of Brown Chrysler, Dodge, Jeep, Ram, L.L.C. provided some unique insight into this phenomenon, providing examples of vehicles he's been able to sell in dealer only auctions for than they were asking for on the lot.
"Business is off now, just because there's not a lot of inventory for customers to look at. I think they're well aware now inventories are low, because all you see now is dealers wanting to buy cars not sell cars," said Harper.
"There was a Ford Raptor truck that we had traded for, and the window sticker price on it was $71,600, and that was a 2019. We sold it to a used car dealer for $69,000. That's within $2600 of what it was new, and it's two years old. That's unheard of."
Providing another example, Harper stated, "That was a truck I had on the lot, for $40,995. We put it on the dealer only sale, and it brought 1000 over what we were asking our customers for it on the lot. So another dealer bought it, and paid to ship it to Addison, Texas to put it on his lot."
"The market, I've never seen anything quite like it. We're trying to be competitive, but I don't know what competitive is anymore. We priced them and sold them for more to another dealer," said Harper.
Increased prices for vehicles, even used vehicles, would typically be a cause for joy under normal circumstances, but as the shortage draws out longer the impact of having smaller and smaller inventory month to month poses an issue.
"Business has been pretty good for us because we're selling our used vehicles faster than we've ever sold them before, but each month our inventory gets to a lower spot, and we're like, 'How are we going to do it again this month?' said Hebert.
"So far we've figured out a way, but of course now our inventory level is the lowest it's ever been."
While the shortage is forecasted to continue at least until June, in the meantime, if one happens to have a vehicle that they aren't in need of, they shouldn't have a difficult time finding a buyer for it.
"If somebody has an extra car you don't need, now has been the time to sell it, because it's worth more than it was a year ago. Some people have sold us trucks back that got what they paid more, or sometimes a little more than what they paid for, depending on what it is."
Whenever the car shortage ends, GM, Ford and others say they will change business models away from having huge stocks. According to Ap News, "GM has considered regional distribution centers that could send vehicles to dealers in a matter of days. Ford's CEO Jim Farley has talked of quickly delivering on factory orders. Both companies hope to reduce the interest paid on high inventories and keep discounts low."