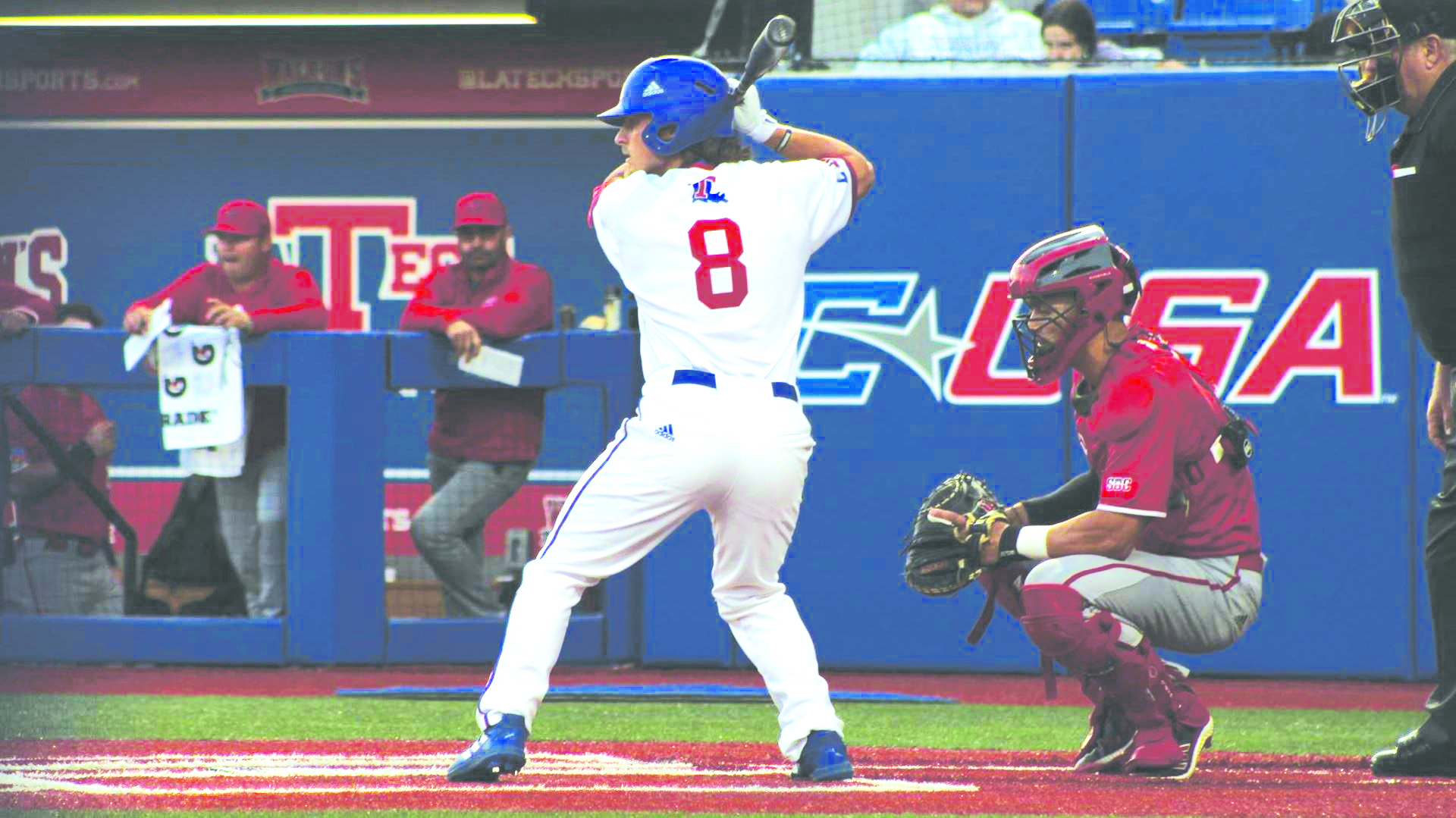 RUSTON — After defeating Louisiana-Lafayette 7-3 on Tuesday, the Louisiana Tech baseball team dropped game two of the midweek series 8-6 to the Ragin' Cajuns on Wednesday night on J.C. Love Field at Pat Patterson Park.
Tech (20-10, 6-3 C-USA) split the midweek series with UL-Lafayette (15-14, 4-5 Sun Belt) as Taylor Young and Walker Burchfield both hitting home runs and pitcher Ryan Harland makes his first career start in four solid innings of work in game two.
The Bulldogs jumped out to a 4-0 lead in the first Wednesday night as Burchfield hit two-run double down the line and Kyle Hasler singled up the middle with two outs.
LA Tech plated one more run in the second and another in the third off of the solo homers by Young and Burchfield.
The southpaw Harland pitched four innings, allowing one run, walking none and striking out four batters.
Jarret Whorff picked the loss in relief of Harland.
"He was outstanding," said LA Tech coach Lane Burroughs. "He has been that way all year. It's different now that he was starting because it is a different routine and he is not just going down and getting hot. He was good and he settled in. He threw strikes, got underneath their barrel with his changeup. It was encouraging to see him do that in a starting role."
Louisiana-Lafayette plated seven of its eight runs in the sixth inning on six hits.
ULL righthander Cooper Rawls pitched the final 7.2 giving up one and striking out 12 as he earned his first win of the season.
"Give their guy credit — he only had two innings on the year with three strikeouts and now he has 15," Burroughs said. "He made us like it. He absolutely diced us up. It's disappointing we couldn't do anything with it, but that is the way it goes. We set it up a couple of times and didn't get it done."