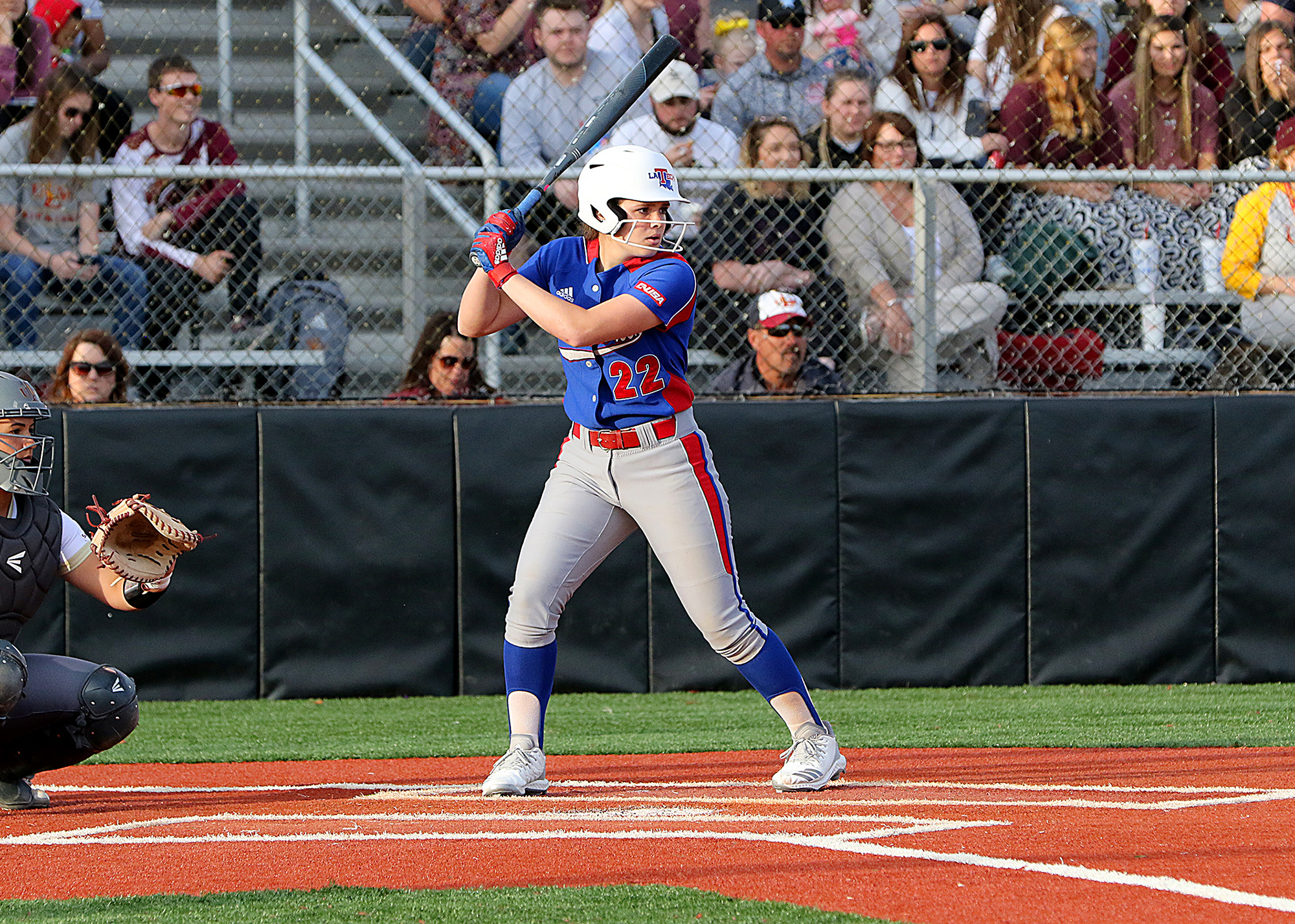 RUSTON, La. – Louisiana Tech puts its eight-game winning streak on the line Tuesday when the Lady Techsters host ULM at 6 p.m. at the Lady Techster Softball Complex.
Tech (30-9) is coming off a three-game Conference USA sweep over Charlotte and hasn't lost since falling to North Texas on March 24. The Lady Techsters have outscored their opponents 81-30 during the eight-game winning streak, which started with a 10-5 victory over ULM in Monroe.
ULM (7-30) has won two of its last three and three of its last five games under first year head coach Molly Fichtner. The Warhawks split two games against Sun Belt Conference foe Georgia Southern this weekend with the third game cancelled due to rain.
The Lady Techsters rank among the nation's top offensive teams this year. Tech is ranked No. 1 in Conference USA in batting average (.317), runs (260), hits (327), RBI (218), total bases (484), slugging percentage (.469), on-base percentage (.408), walks (153) and stolen bases (84).
Led by reigning Conference USA Player of the Year Morgan Turkoly, who leads the nation in runs per game (51), and reigning Conference USA Player of the Week Jazlyn Crowder, who leads the league in RBI with 41, the Lady Techsters boast a lethal lineup from top to bottom.
Krystal De La Cruz (9-2, 2.42 ERA, 83 strikeouts) and Preslee Gallaway (13-6, 2.98 ERA, 99 strikeouts) continue to form one of the toughest one-two punches in the circle in C-USA.
ULM is led offensively by Sydney McKay (.419, 21 runs, 17 RBI).
Tech leads the all-time series against the Warhawks 66-35.
Fans can watch a live video stream of the game through a paid subscription to CUSATV.com.