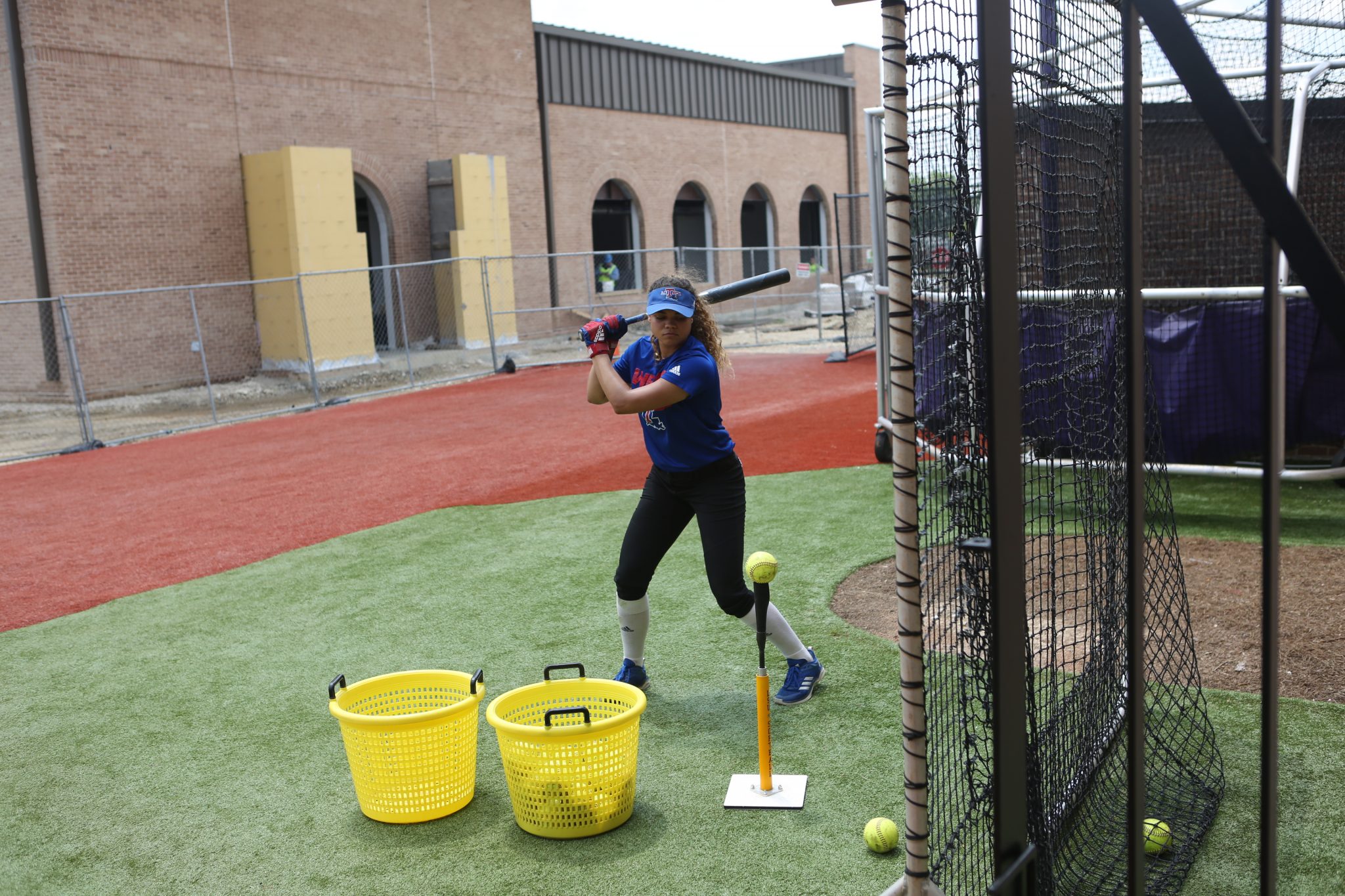 RUSTON, La. – Louisiana Tech returns to the diamond once again on Friday when the Lady Techsters open play in the 2019 NCAA Tournament opposite No. 15 Texas Tech in the Baton Rouge Regional.
First pitch is slated for 2 p.m. CT at LSU's Tiger Park in Baton Rouge. Following Friday's game, the Lady Techsters will face either Monmouth or No. 10 LSU on Saturday, May 18.
All games will be streamed live on ESPN3 and through the Watch ESPN app (subscribers only) with Matt Schumacker (PxP) and Leigh Dakich (Analysis) calling all the action from Tiger Park. Fans can tune in to the radio broadcast on the LA Tech Sports Network on KNBB 97.7 FM with Malcolm Butler on the call.
Louisiana Tech is making its 11th NCAA appearance in the program's history and will be facing a 39-14 Texas Tech team, who enters the regional as the No. 2 seed. The Lady Techsters enter the contest as a 3-seed with a 44-14 overall mark and fresh off capturing their second Conference USA Tournament Championship in the last three years.
LA Tech is 13-15 all-time in NCAA Tournament play, while The Red Raiders are 10-10 when playing in the NCAA Tournament and 2-3 in tournament openers. The Lady Techsters and Red Raiders have squared off twice before with the series tied 1-1. Both previous meetings between Louisiana Tech and Texas Tech came in the early 1980s.
Following the devastating F3 tornado that tore through Louisiana Tech's campus and athletic facilities (including softball's home stadium), the Lady Techsters have been on a tear of their own. Since the tornado struck, LA Tech has put together an 8-1 record (currently on a 5-game win streak), while the team is out-scoring opponents 52-14 in that stretch. In the circle, LA Tech pitchers have posted an impressive 1.21 ERA and held opponents to a .209 average at the dish in the last nine games.
The Red Raiders finished the Big 12 Conference season with an 8-10 record. They posted conference series wins over Iowa State, Baylor and Kansas and took one game away from the Texas Longhorns. Finishing fourth in the league, the team tied head coach Adrian Gregory's highest finish since occupying the No. 4 spot in 2015.
In addition to the ESPN3 stream and radio broadcast, live stats will also be available for every game this weekend by accessing the link on the softball schedule page on LATechSports.com.