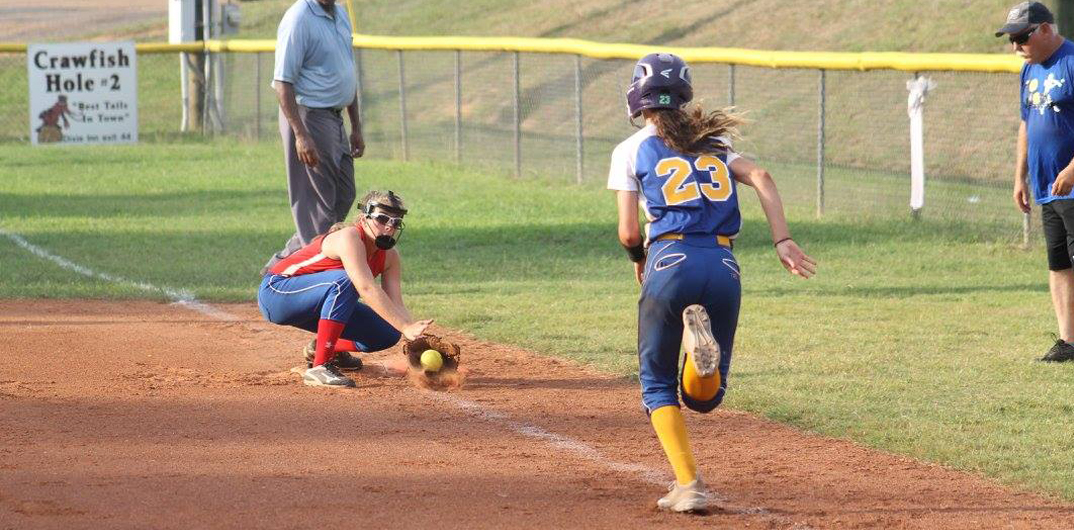 The Glenbrook Lady Apaches hardly broke a sweat.
Playing at home for the second time in as many days, Glenbrook broke out the bats and played well defensively as they blanked the Central School Lady Pioneers 15-0.
"I'm proud of the girls for taking care of business on their home turf," head coach Roo Johnson said. "They did a great job of executing the little things tonight."
Glenbrook (4-1) needed only three innings to finish the Lady Pioneers, totaling 11 hits of their own, while Alyssa Martin and Hannah Mosley combined to toss a perfect game (no walks, no hits, no runs).
"Both of our pitchers handled their business tonight," Johnson said. "Now, we're going to try and keep this thing rolling into next week."
Martin pitched two innings and picked up her fourth win of the season. She struck out four batters and walked none. Mosley finished the game by firing a scoreless frame and striking out two batters.
Glenbrook was led at the plate by Hannah Mosley's home run. She finished 2-3 with a home run, single and 3 RBI's. Martin helped her own cause by going 2-3 with a triple, single and RBI.
Aubrie Dickson finished 1-2 with a double and RBI, Kate Marvin finished 1-2 with a single and 2 RBI's and Faith Earnhardt and Kara Bryce added RBI singles of their own. Emma Earnhardt and Megan Sims singled for Glenbrook and Emma Pitman added an RBI.
Glenbrook also benefited from five costly errors by Central.
The Lady Apaches return to action Tuesday against Central, as they travel to Grand Cane for a rematch with the Lady Pioneers. Then, Glenbrook travels to Bastrop next weekend to take part in the Prairie View Academy Tournament.
The tournament will give Glenbrook a chance to scout other teams in the district ahead of their first district game Monday, August 15, against Prairie View in Minden.