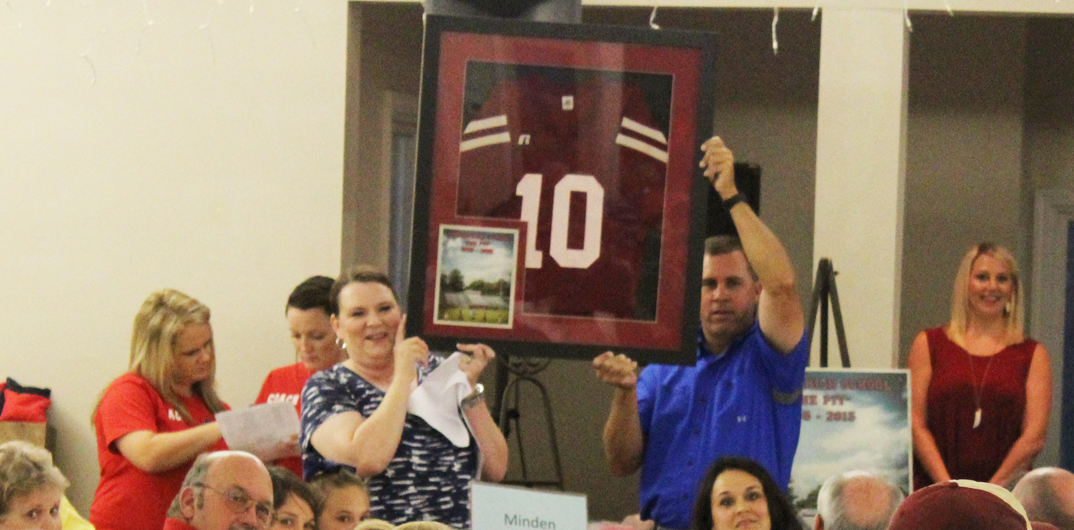 Inclement weather couldn't keep the crowd away from the first-ever Minden/Lakeside Athletic Auction Saturday at Pine Hills Country Club. With the country club's reception room filled to the brim, the auction went off without a hitch, with more than $35,000 raised for the Minden High and Lakeside athletic programs.
"I could not be more pleased with how it all turned out for our first attempt," Minden High Principal Robin Tucker said. "There was so much hard work put in by both schools and communities for one common goal."
It was decided well-ahead of auction day that the proceeds would be split 60/40 in favor of Minden, meaning Minden's share totaled over $21,000 while Lakeside will receive close to $15,000.
Next year's auction will be held July 29, 2017, at the Minden Civic Center, which should allow more space for what both schools hope will be an even larger crowd in year two.