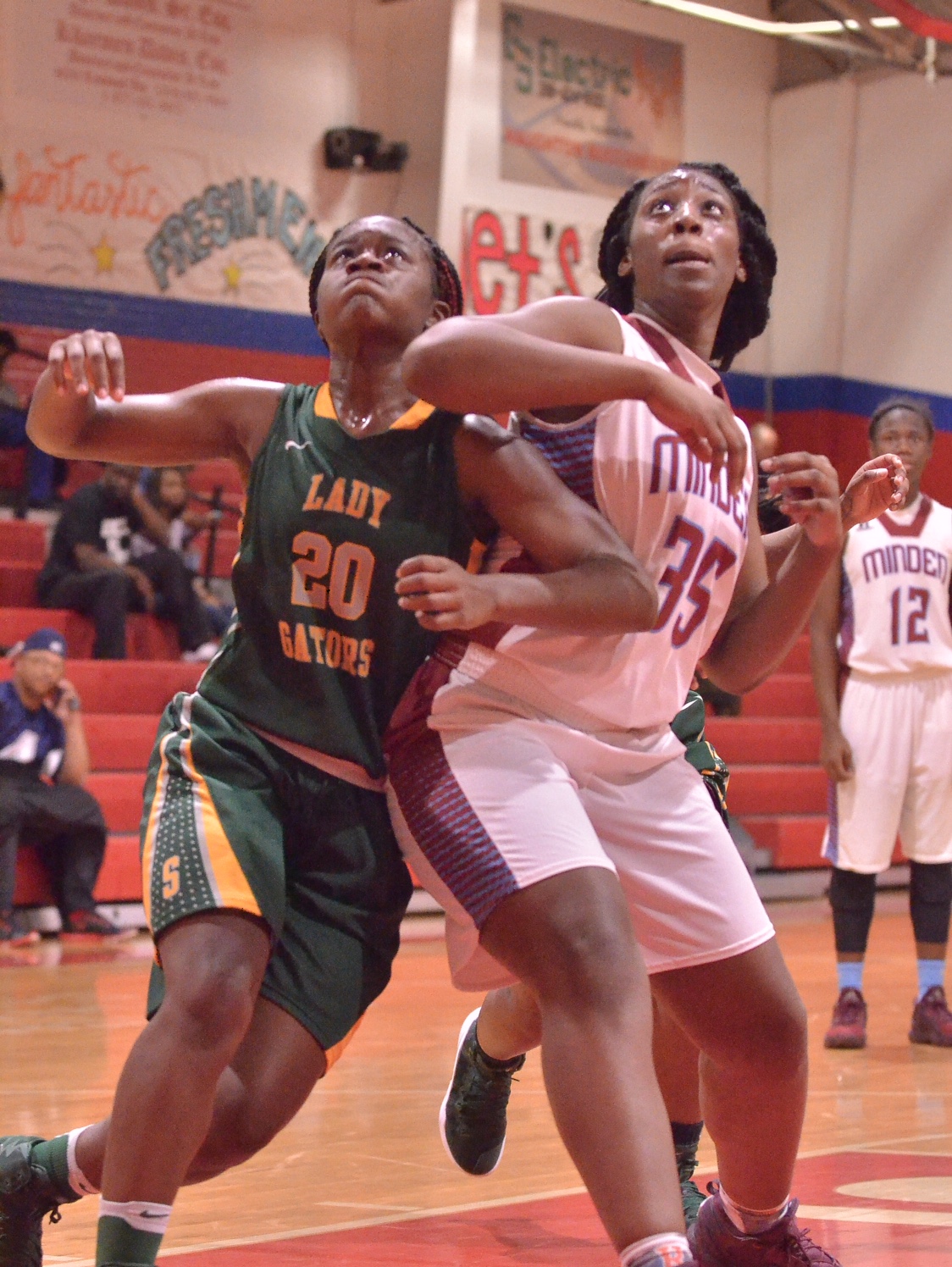 The Minden Lady Tiders could have rolled the freshman team out and they still might not have had much trouble.
The Lady Tiders dominated from start to finish against the Calvary Lady Cavaliers for a 73-23 win that puts head coach Jacob Brown's team in the semifinals of the Minden Holiday Classic.
"I thought we shot the ball well in the first half," Brown said. "We got into transition off some turnovers and then I thought our halfcourt defense was solid as well."
The game was never in doubt, as Minden led 26-4 after just one quarter. The Lady Tiders knocked down 8, 3-pointers on the night.
Bre Rodgers led the way for Minden with 14 points, followed by Demesha Rodgers with 12 points, Whitney Aubrey with 11 points, Shi Loftin with 10 and Derrica Gilbert with 7.
The Lady Tiders will face Haughton in the tournament semifinals, Friday night at 6:40 p.m.
"We'll have to step our level of play up a notch for this next one," Brown said. "We need to play with a lot of energy and effort on both ends."
Lakeside vs. Gibsland-Coleman (Boys)
In a game that had four lead changes in the final quarter of play, Lakeside fell to Gibsland-Coleman Thursday night, 66-64.
The Warriors and Bulldogs battled for four quarters at Minden's home gym, The Palace, with Lakeside holding a 3-point lead with 22 seconds to play in the final quarter.
Jalen Gould went to the free-throw line for Lakeside with his team holding a 63-61 lead. Gould knocked down the first free throw, but missed the second, leaving the door open for Gibsland-Coleman.
The Bulldogs kicked that door down, completing an and-1 to tie the game. Then, off a Lakeside turnover, the 'Dogs were fouled and knocked down two free throws to take a 66-64 lead with 10 seconds remaining.
"We just needed 3 more points in either half to win the game," Warriors head coach Jason Gould said. "It's disappointing. We had a chance to win a good game and we made a few mistakes in the fourth quarter."
Jalen Gould drove to the rim on Lakeside's final possession hoping to tie the game, but Gibsland-Coleman was ready at the rim and rejected the final shot of the game.
Jalen Gould led the Warriors with 22 points, followed by Damian Coleman with 14 and Chase Mitchell with 10 points.
Today's Games
The Lady Tiders take on Haughton at 6:40 p.m. and the Minden boys face Gibsland-Coleman at 8 p.m. in the nightcap. Both teams are looking for a spot in the championship game.