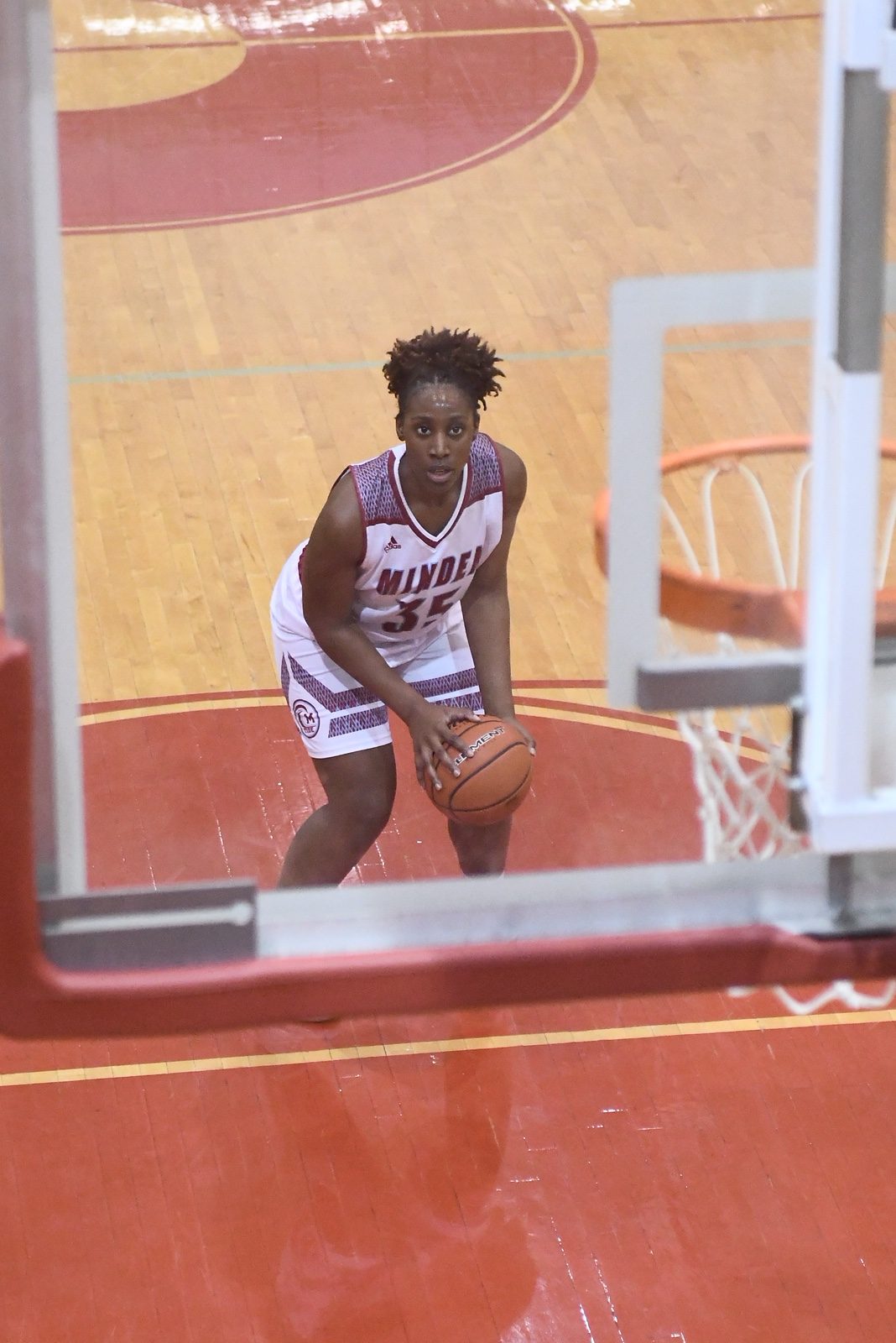 Minden's girls basketball team made easy work of Airline on Tuesday night with a 62-33 win over the Lady Vikings at The Palace.
Minden started the game with a 13-0 run, something that has become a bit of a trademark this season for the Lady Tiders.
"We played really well, probably the most complete game we've played all season," Minden head coach Jacob Brown said. "Start to finish we did it all, and we even shot well from the free throw line which is something we've struggled a bit with."
Minden improves to 10-1 heading into their first district game this season and haven't lost a game since opening night when they dropped a close one to Ruston.
"We're playing with a level of confidence that is encouraging," Brown said. "The girls are playing so well together, that's the big thing."
It was another team effort for the Lady Tiders, who used balanced scoring to grind out another win.
"Jazz White and Kennedy Dent came off the bench to give us quality minutes again," Brown said. "White was active on the glass and that creates extra possessions for us, which is huge."
The big lead meant rest for the starters and opportunities for other players.
"Our bench gave us great play," Brown said. "In the fourth, they showed that they could take care of the ball."
Derrica Gilbert led the Lady Tiders again in scoring with 15 points.
Tayler Banks had 12, and Janiya Reed added 10 points for Minden. Bre Rodgers had eight points.
"I'm very proud of the effort tonight and the growth we have made," Brown said.
The Lady Tiders face their first district test of the season this Friday as they take on Bossier.
"It will be a key game for us,"Brown said. "We will have a few days off to prepare and get ready for district play."