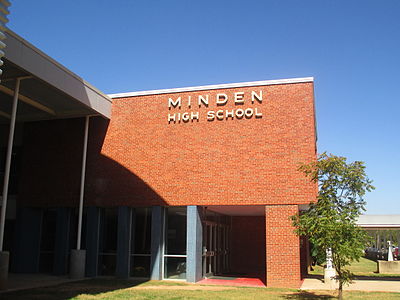 An increased police presence at Minden High School Friday morning was part of a proactive effort to keep students and teachers safe, said Webster Parish School System officials.
Webster Parish Schools Safe and Drug Free School Coordinator Ursula Hullaby said the increased presence was no cause for alarm. "In light of everything that's going on, We are trying to be proactive and keep our kids safe," Hullaby said.
"There is no incident and has been no incident. Nothing was reported. This was our process of being wise and making sure students are safe."
Webster Parish School Superintendent Johnny Rowland said the school system is enlisting the help of law enforcement to "find the weak spots."
"We've been working on this since last week." Rowland said he is sending a detailed email to members of the Webster Parish School Board outlining what all they have done and are continuing to do.
"We've been on this thing since last Thursday morning and will continue to do so."