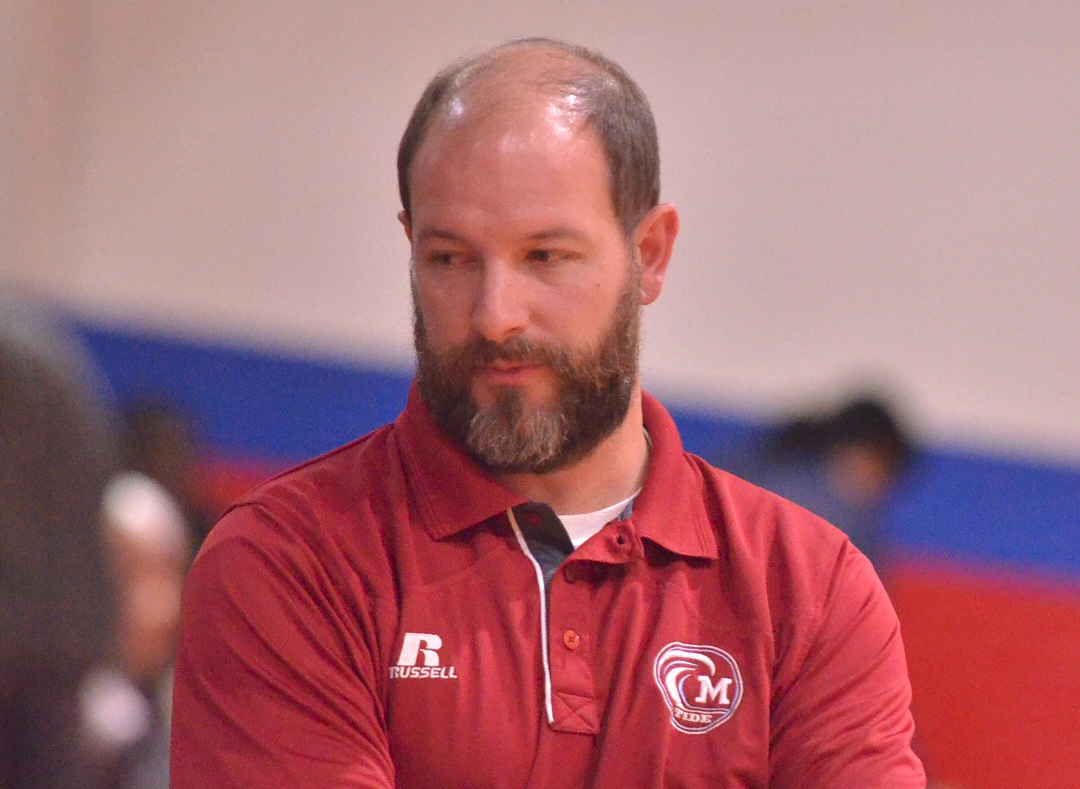 Students at the prep level often prioritize sports ahead of studies. Such is not the case for the four members of Jacob Brown's Minden Lady Tiders' team who rank among the top 10 students of their respective classes.
Bre Rodgers, Sha Whiting, Tayler Banks and Kennedy Dent have each contributed to Minden's hot start (22-3, 5-1) while maintaining excellent grades and a variety of activities outside of Minden High's halls.
The intelligence has translated well to the court with Minden currently ranked No. 5 in the Class 4A power ratings.
"I think it's been very important in getting us to this point," Brown said. "Sometimes they can recognize things before I see it. Maybe it's the other team switching from man to zone, they can recognize it; Sometimes it's a certain matchup within the scouting report or something we need to tweak in our halfcourt offense."
Whiting, a recent National Honor Society inductee sporting a 3.94 grade point average (GPA), recalls a game earlier this season where the team used their smarts to adjust on the fly.
"One team was running a man, but it wasn't really man defense because the other team was sagging off," Whiting said. "We kept calling our man plays, but we switched it to where we had to find one of the defenders to screen."
Successfully balancing a busy school schedule with being a member of both the Louisiannes and Lady Tiders is the challenge for Dent, who also an active member of Victory Praise & Worship Center and Xinos and Kudos.
"It's hard but I try to make every practice," Dent said. "Even when I'm tired and don't want to study and stuff, I do it anyways because my grades are a priority. I study four or five hours a week."
It has paid off, as Dent proudly boasts a 4.0 GPA.
They are a young foursome, with Rodgers, Banks and Dent all only sophomores; Whiting is the lone junior. One of the by-products of being bright is heightened maturity. Rodgers, who has a 3.8 GPA, found that out firsthand during her freshman season starting for the Tide.
"At first it was hard," Rodgers said. "When I first started at Minden High I was only 13 and that season I was going up against girls like 17 and 18. I had to grow up fast."
Banks has a 3.8 GPA, serves on yearbook staff and is active with St. Rest Baptist Church. She and Whiting are also active participants in fellow Mindenite Derrick Parker's Heartwork program.
With the most important game of their season happening tonight at 6 p.m. inside The Palace, Banks is all business in addressing how important the mental aspect of the 1-4A matchup will be.
"We have to make sure we play smart," Banks said. "We have to execute our plays right; just don't rush things and play our game, not their game."
When the Lady Tiders play their game, few teams can hang. Even with the Lady Tiders coming off a disappointing loss to Huntington, every member of the team plus Brown knows a state championship is well within reach.
"We like to set our goals high," Brown said. "I just think you have to take it game by game. Woodlawn is the only game that matters right now. Once we get to the playoffs, we know we can win five in-a-row.
"It's not just me. These girls believe it too and they set their expectations high, not only on the court but in the classroom."