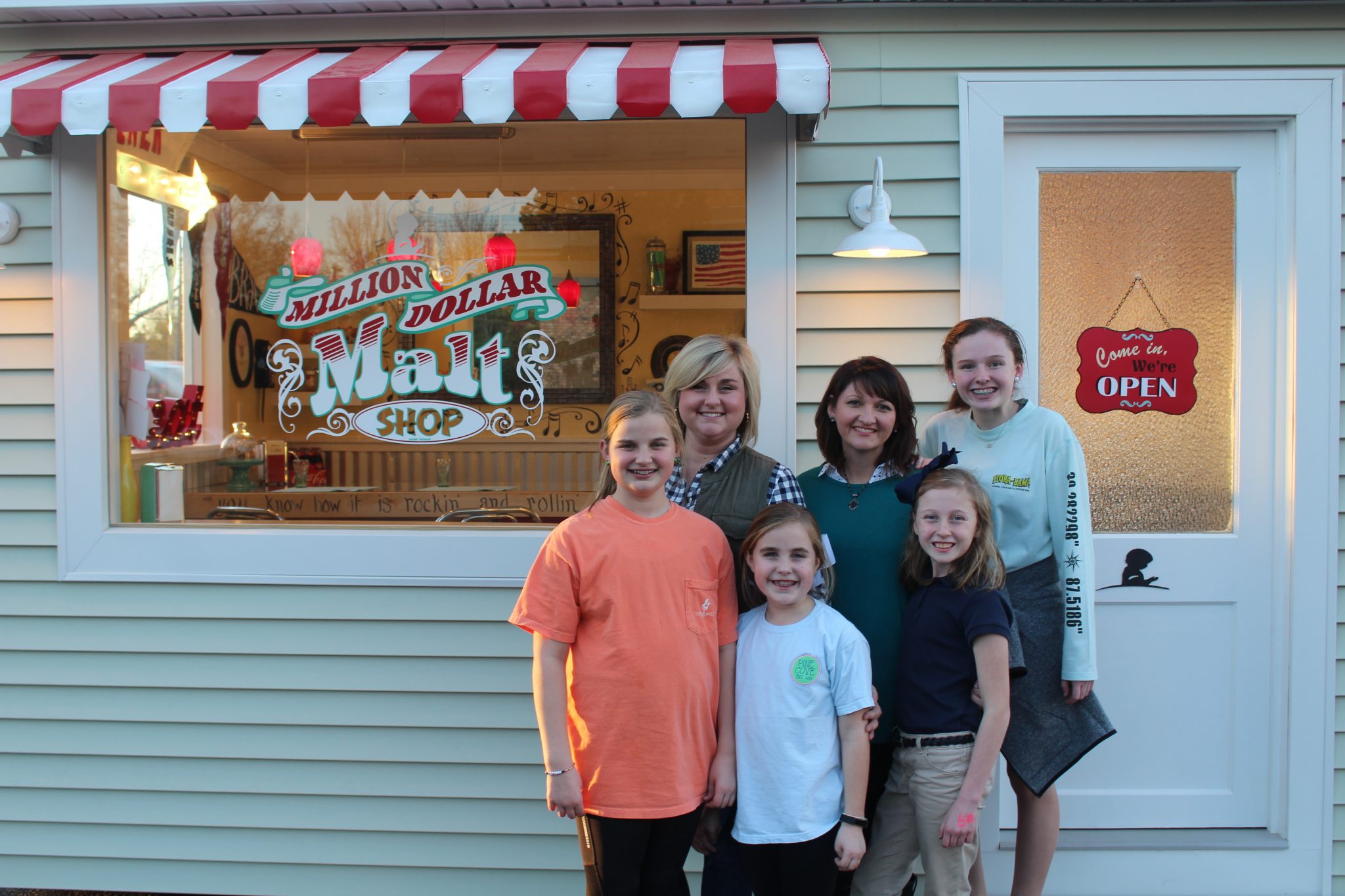 One of the hottest raffle tickets year in and year out for the Minden St. Jude Auction is the playhouse constructed by the Minden Fire Department.
This year's playhouse has a case for being the most unique yet, designed to look like a malt shop right out of the fabulous 50s. Playhouse co-chairs Haley Robinson and Laura Spillers, along with contributions from close to 100 others volunteers, have been working day and night on the creation, which is now proudly on display in front of the Minden Civic Center where the 41st annual Minden St. Jude Auction will begin in two days.
"The fire department has been unbelievable," Robinson said. "If we toss them an idea they just run with it."
Robinson and Spillers are in their second year of co-chairing the playhouse, taking over for Jenny Mourad who owned the project for five years.
This year's playhouse comes with a variety of 50s features, such as pennants for every school in Webster Parish complete with the names of St. Jude patients from those schools. It features a two-seat malt bar, three-seat window bar, mini-jukebox with auxilliary cord in a comfortable diner-style booth, gum ball machine, original artwork from Chris Broussard and more.
The co-chairs cite the movie "Grease" as the playhouse's main influence.
"I was watching it for inspiration one day just trying to pick out every little detail," Spillers said. "That's
where we got the idea for the school flags and Rydell High memorabilia."
The playhouse also has eight electrical outlets located throughout and has a plumbing hook-up for the kitchen sink located behind the malt bar.
With the detail involved in this year's playhouse and thanks to the hard work of the Minden Fire Department and many others, the playhouse, raffled off at $10 per chance, should be among the most popular auction items once again.
For me, I have three healthy kids," Robinson said. "That's enough reason to give like we do. Cancer could happen to anyone, and when you help with something like this you're sowing good seeds."