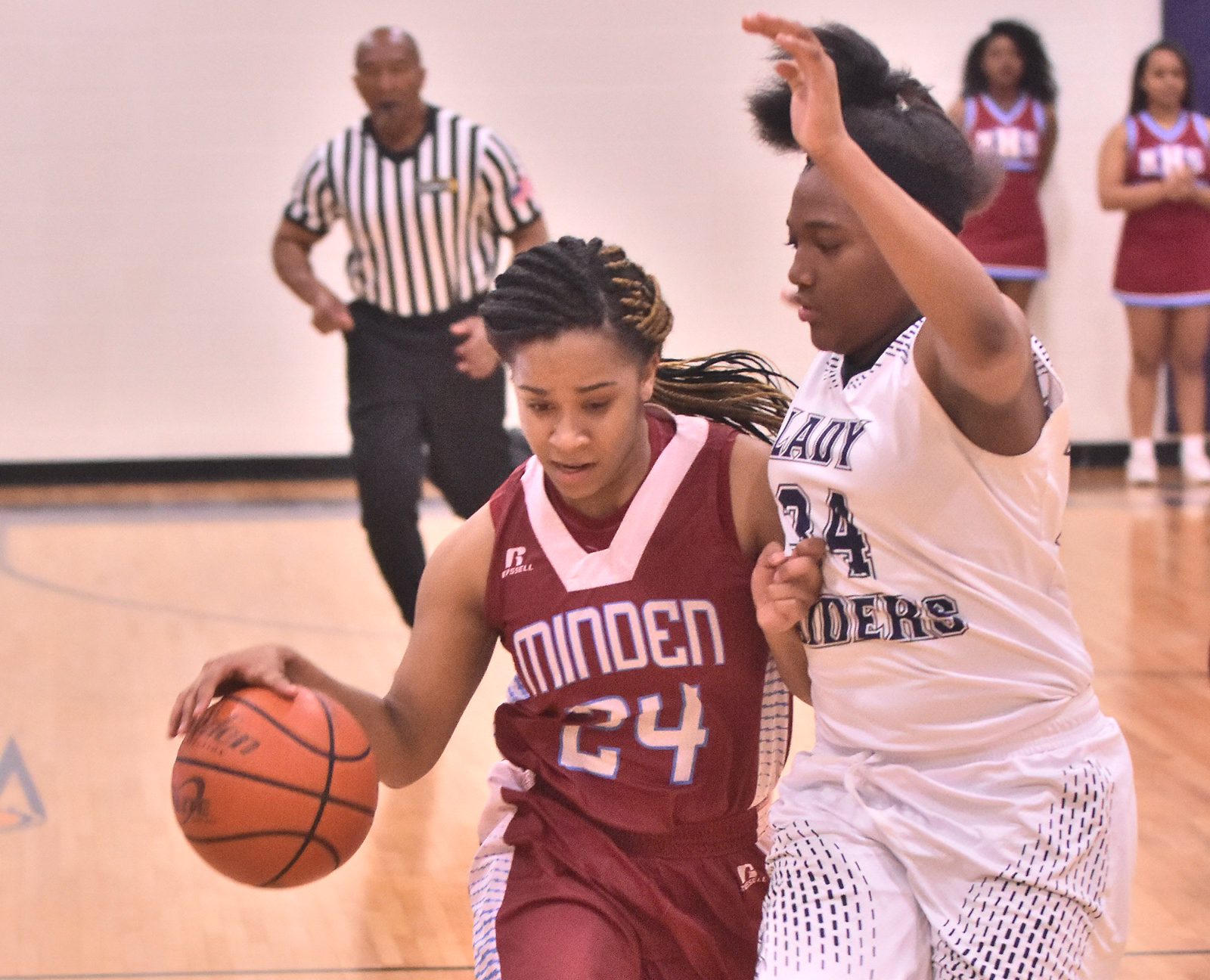 SHREVEPORT – The Lakeside Warriors went on the road Friday night for their second district win over the Calvary Cavaliers, 58-46.
Lakeside (13-11, 2-4) outscored Calvary 13-11 in the first quarter and 16-10 in the second to take a 29-21 lead at the half.
"We played pretty well for most of the first half," Lakeside head coach Jason Gould said. "At the end of the second quarter Calvary made a run to cut it to eight."
The Cavaliers came out fast in the second half cutting the Warriors' lead to two points. Calvary won the third quarter 18-14.
Lakeside put the game away with a 15-7 fourth quarter in their favor.
Damian Coleman led the Warriors with 15 points, followed by Chase Mitchell with 14, Jalen Gould with 11, Tyreke Loftin with 10 and Michael Bradford with seven.
"We got good balanced scoring," Gould said. "I thought we played really good team ball tonight."
Lakeside hosts Lakeview Tuesday night in a pivotal district battle.
Minden vs. Huntington (boys)
SHREVEPORT – The Minden Crimson Tide (10-14, 1-4) fell to Huntington 65-50 Friday night at the Raiders' Gym.
"I was really encouraged with the effort our guys gave against a top-3 team is our district," Bailey said. "We were down by as many as 20 in the fourth quarter but cut it to 10 late. We showed some resolve and that we won't quit."
Sophomore Jalen Teal came off the Bench to lead Minden with 11 points.
"He gave us a lift by making some shots," Bailey said. "I thought Kelcey Miller did a good job tonight from an offensive standpoint; Adrian Flournoy came off the bench and gave good minutes. I see signs of growth, and as a coach that's what you want."
Darrell Kemp scored 9 points for the Tide, Miller added 7 and Aaron Moses finished with 6.
Minden vs. Huntington (girls)
SHREVEPORT – The Minden Lady Tiders saw their 16-game winning streak snapped Friday night against the Huntington Lady Raiders in a 59-39 rout.
Minden (22-3, 5-1) and Huntington each came into Friday night's contest unbeaten in district 1-4A, but the Lady Tiders faded in the second half against the Lady Raiders.
Minden trailed 13-8 after one quarter of play and 25-18 at halftime. Huntington's size began to wear on Minden as second and third chance opportunities led to foul trouble for Jacob Brown's team and points for the Lady Raiders.
"We needed to play aggressive tonight," Brown said. "But I thought we were on our heels. We settled for perimeter shots and didn't ever get any second chance opportunities."
The Lady Tiders stayed in the game despite their shooting woes thanks to their touch at the free-throw line, going 9-11 in the first half.
Huntington extended their lead with a 20-13 third quarter and cruised to the finish in a low-scoring fourth.
"The streak is over," Brown said. "It's time to start a new one. This was a tough overall game, but I feel like this team will rebound from what took place. We have three of our final four ball games at home; the district race is not over."
Sha Whiting led the Lady Tiders with 16 points, followed by Strawberry Batton with 15 points.
Lakeside vs. Calvary (girls)
SHREVEPORT – The Lakeside Lady Warriors defeated the Calvary Lady Cavaliers 59-40 Friday night, earning their second district win in the process.
Jamya Jackson led Lakeside (9-15, 2-4) with 14 points in the victory, followed by Jhasmine Lewis with 12 points, Allison Loftin with 11 points and Jazzmyn White with 10.
The Lady Warriors will be at home Tuesday night to take on the Lakeview Lady Gators.