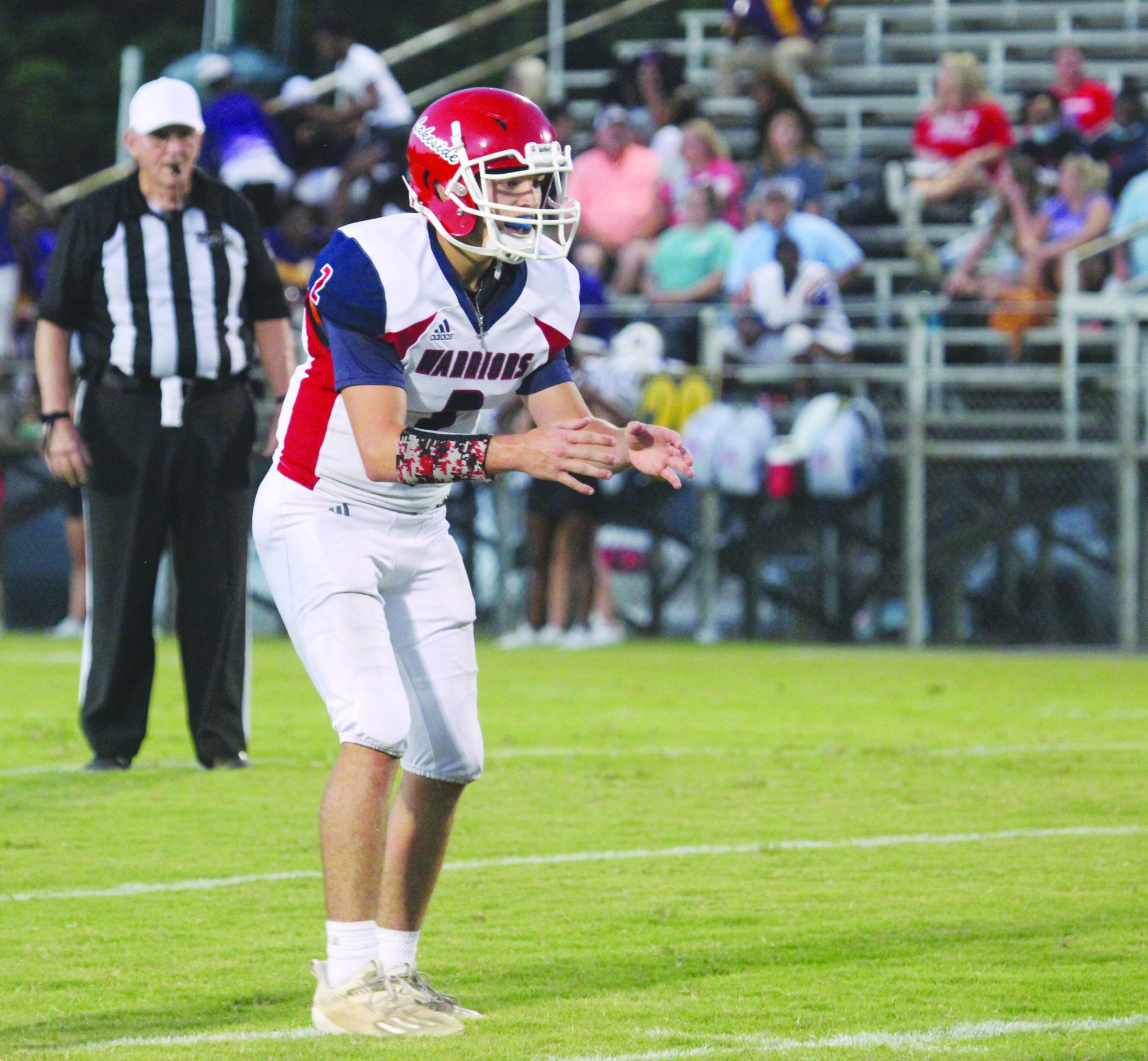 West Ouachita stormed out the gates for a pair of quick scores that helped launch the Chiefs to a 47-7 home win over Lakeside Friday night.
It took the Chiefs only 1:23 to drive 69 yards and strike paydirt to open the game as quarterback Mason Cobb launched a 36-yard scoring strike to Mike Hall for a 6-0 lead after the PAT kick attempt sailed wide right.
Looking for a quick counterpunch, Lakeside quarterback Jacob Whitehead threw long, but too high. The ball sailed over the intended receiver's head and was picked off by West Ouachita safety Jaylin Holland , who raced the ball back 46 yards for a "Pick Six" that pushed the Chiefs' lead to 14-0 with 8:47 left in the opening stanza following a successful two-point conversion run following a botched snap on the PAT kick attempt.
A long scoring strike from Cobb to Chase White extended West Ouachita's advantage to 20-0.
Lakeside's lone score came when the Chiefs' snapped a shotgun hike over Cobbs' head. Warriors defensive lineman CJ Watts pounced on the ball in the end zone for the final score of the first half which saw the Chiefs take a 20-7 lead into the locker room.
While anchoring a Lakeside defense along with Kris Redden, Koby Mangrum and Ty Manness, Watt also came in to play some at quarterback for the Warriors, connecting on five of 10 pass attempts.
West Ouachita added three second-half touchdowns on a 62-yard scoring strike from Cobb to White, a 40-yard run by Kohl Nolan and a 28-7 yard scamper by Dustin Miller.
Cobb went 3-of-4 passing for the Chiefs for 152 yards and the three scores.
Lakeside (2-1) will next travel to Bastrop to play at Beekman Charter (0-4) at 7 p.m. Friday.