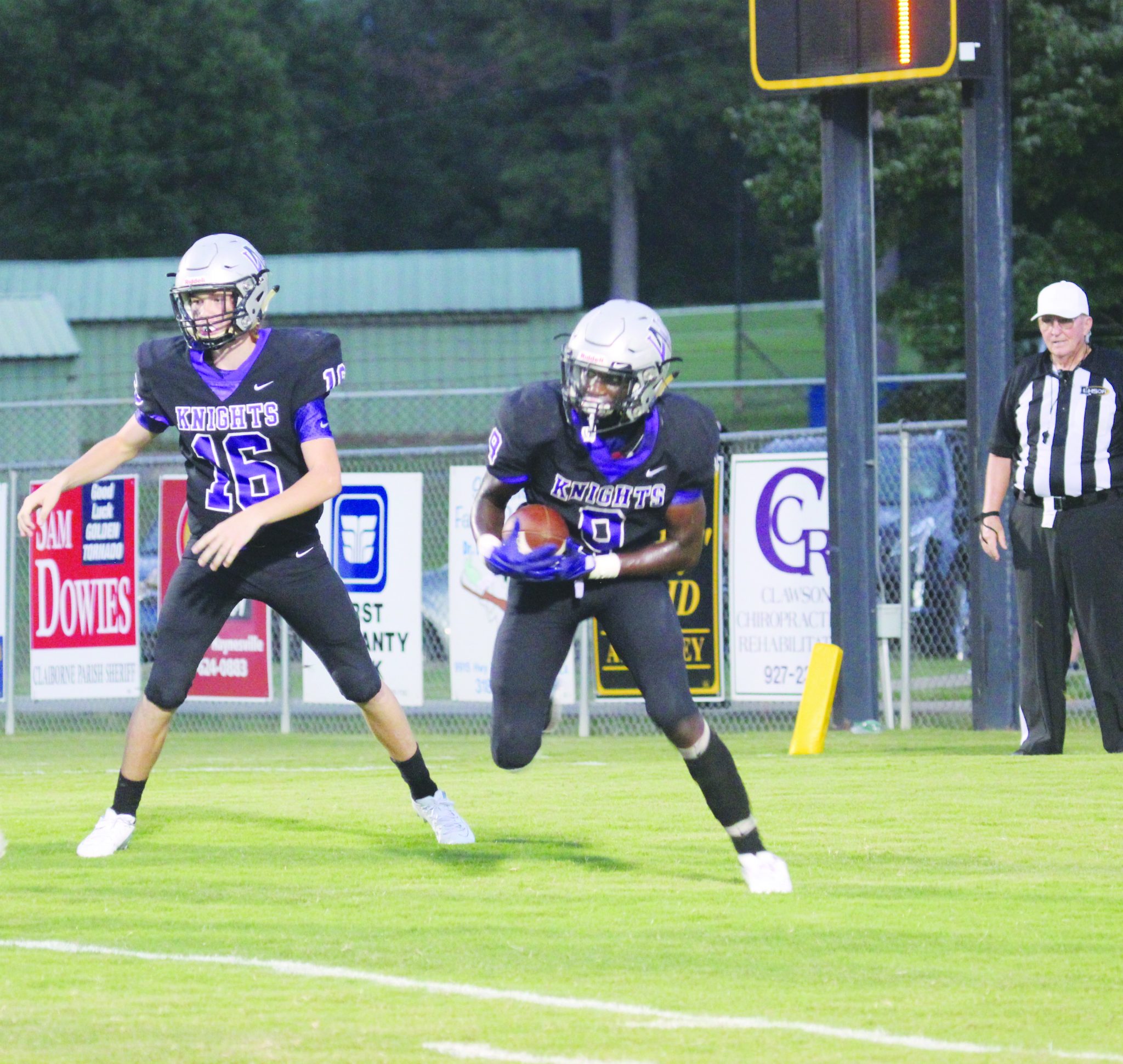 North Webster found the offensive going to be a tough task Friday night as the Knights fell 27-13 to Jena at Baucum-Farrar Stadium.
The Knights failed to score in the first half, trailing the Giants 6-0 at intermission.
Jena (3-1) pushed its advantage to 21-0 before North Webster managed to hit paydirt on a 70 kick return by Jacobreious Walker.
The Knights' lone offensive score came late in the contest as quarterback Colin McKenzie connected with tight end Jacobreious Walker on a 44-yard scoring strike.
North Webster did have a chance to try and tie the game on a late possession before the Giants intercepted at the Knight's 36-yard line to secure the win.
Thirty-four of the games' 40 total combined points came in the final eight minutes, with Jena rushing for three touchdowns — a five-yarder by Joshua Washington, a 40-yarder by Tate Turnage, and a 50-yard scoring scamper by James Neal.
North Webster (2-2) will next play host to Jonesboro-Hodge (3-1) at 7 p.m. Friday.