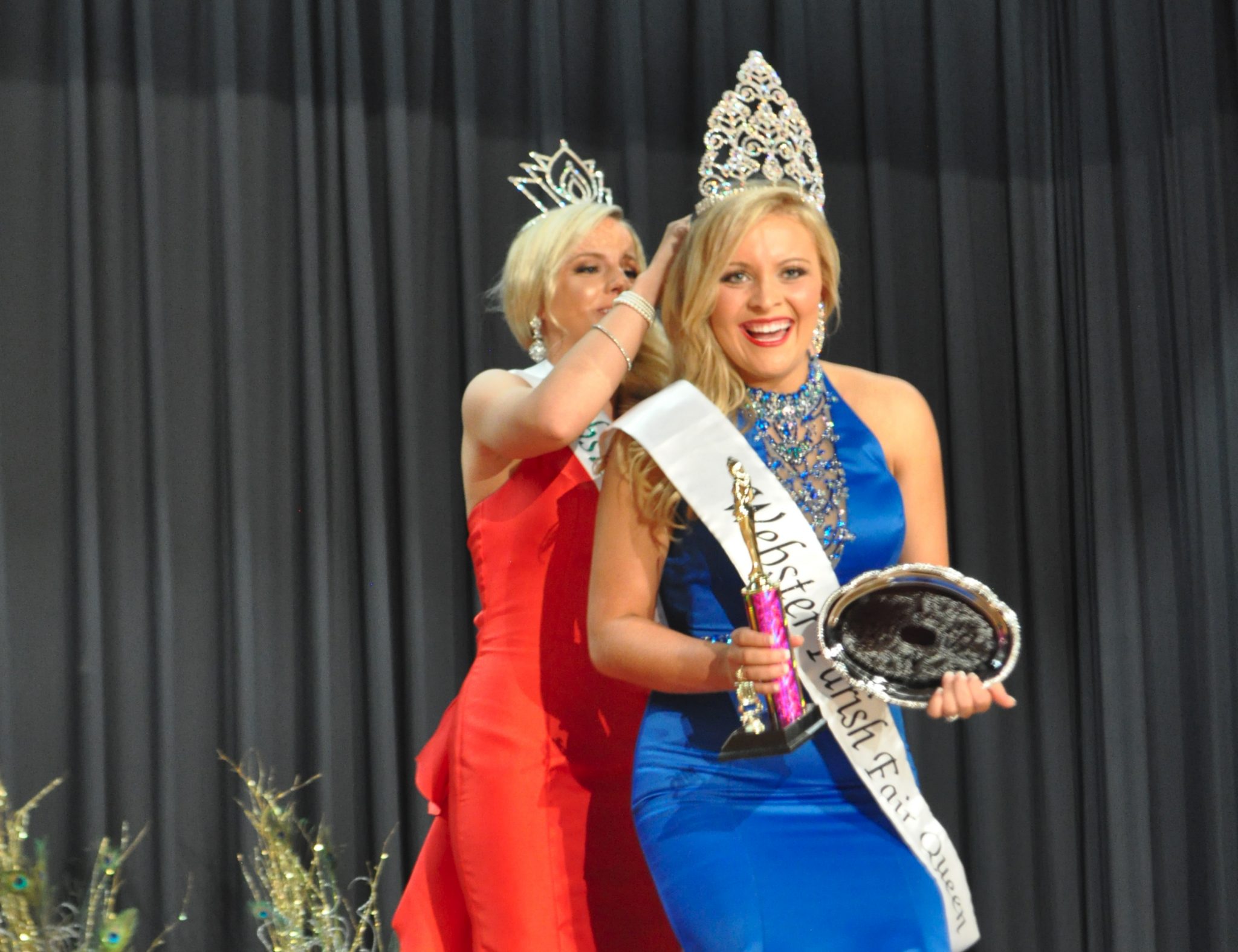 Madison Tanner has been crowned the 2016 Webster Parish Fair Queen.
A senior at Glenbrook School, Tanner says she is excited about representing the Webster Parish Fair and looking forward to the upcoming week.
"I plan to represent the Webster Parish Fair Pageant to the best of my ability," she said. "I'm looking forward to working with the little children and helping with the livestock. I'm just so excited."
Tanner has a full schedule next week as she leads the fair parade that kicks off the 2016 Webster Parish Fair Tuesday. She will represent the fair in the 4-H livestock show as well as work with the children on kids' day and with senior citizens on senior citizen day.
The princesses crowned Saturday will also be in the parade.
They are Madison Couch, Carlee Osbon, Anna Claire Tucker, Cheyenne Gloer and Abigail Gilbert.
Third runner up was Couch, second runner up was Osbon and first runner up was Gloer. Gloer also took home awards for the evening gown and fitness competition. She was chosen as the People's Choice and as Miss Congeniality.
Tanner also won the award for the casual wear competition.
Throughout the day, pageants were held for all age divisions, from infant to teen. Miss Baby Fair Princess went to Anslee Kate Alexander. Tiny Fair Princess went to Evangeline Horton, Jacaelyn Prejean was chosen as the Toddler Fair Princess. Kensington Pamintuan was crowned Miniature Fair Princess. The Petite Fair Princess crown went to Briley Cupples. Olivia Blackwelder was crowned Little Miss Princess, and Pre-teen Fair Princess is Alexis Guin. Ally Doyle was crowned Teen Fair Princess.
These princesses will participate in the fair parade.
Sponsored by the Minden Civitan Club, the proceeds from each pageant will go to the club's Civitan Santa charity, which provides toys and gifts to needy children in the area at Christmas.