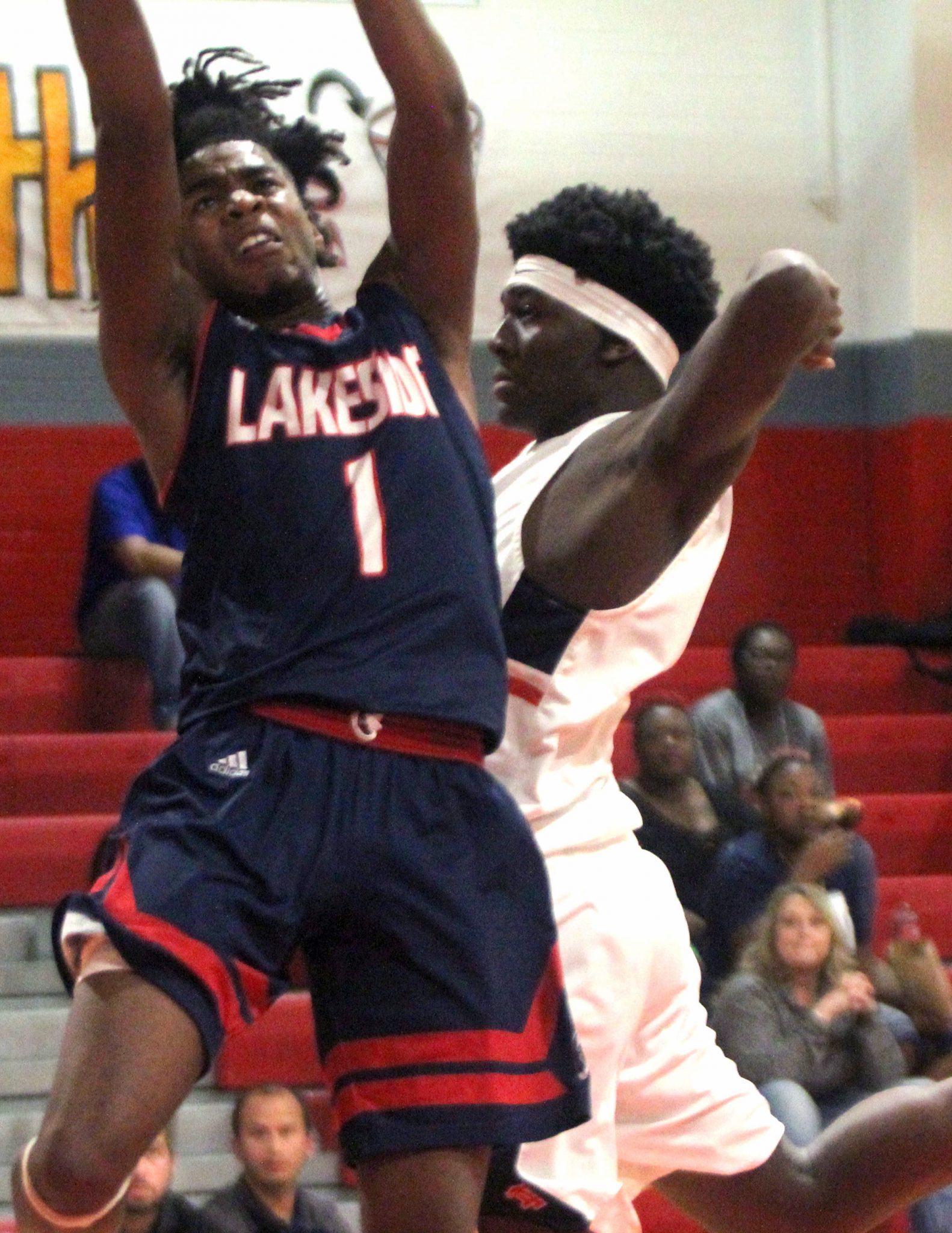 Lakeside head coach Marlon McDaniel might have too many options.
For a smaller school, just getting enough bodies on the court to have a proper practice squad is usually an uphill battle.
This season for Lakeside, that has not been an issue. Even before they returned to full strength recently, the Warriors had a hoard of options at every position.
Depth is a huge asset in high school basketball. The difference between high school and college basketball is the ability to press. At the college level, usually the ball-handlers are too skilled to be eaten up by a trap. In high school, programs are built on their ability to press. Red River, Lakeview, Bossier, Peabody, the list goes on of teams who pressure you full court the entire game.
Lakeside have the ability to pick up full court, and they like to do it. Pressing up on teams creates turnovers and gets them out in transition, where players like Travion Sanders shine.
In the half court on defense, Lakeside is very good at switching screens and jumping passing lanes. Again, providing opportunities to get out in transition.
As the Warriors head into district play, they are still sorting out there identity.
They had a big win over Minden earlier in the season and have handled up on inferior teams with ease.
As I look at their remaining schedule, every game is winnable. The district isn't loaded. There is a huge opportunity for Lakeside to build some momentum and get back to the playoffs in order to make a stir.
To get there, they will have to establish an identity.
With so many talented players, it can be hard establishing roles. Who is the go-to scorer? Who is our main ball-handler?
I absolutely love Trey Sanders as a point guard. Aldravion Taylor has made a splash since returning. Austin Sims has had some big scoring games already this season.
A key to their success in the new year will be the play of Branthony Brown.
He is big, long and fast and can score in the post. He is tenacious on the boards and plays hard.
Lakeside came within three points of beating Red River last week in the Holiday Classic. It was a sign of how good the Warriors can be. Red River is a fantastic team, and Lakeside played with them stride-for-stride.
As they look ahead to district play, the Warriors should play to their strengths and solidify their roles.
Only then will they unlock their true potential as a team.