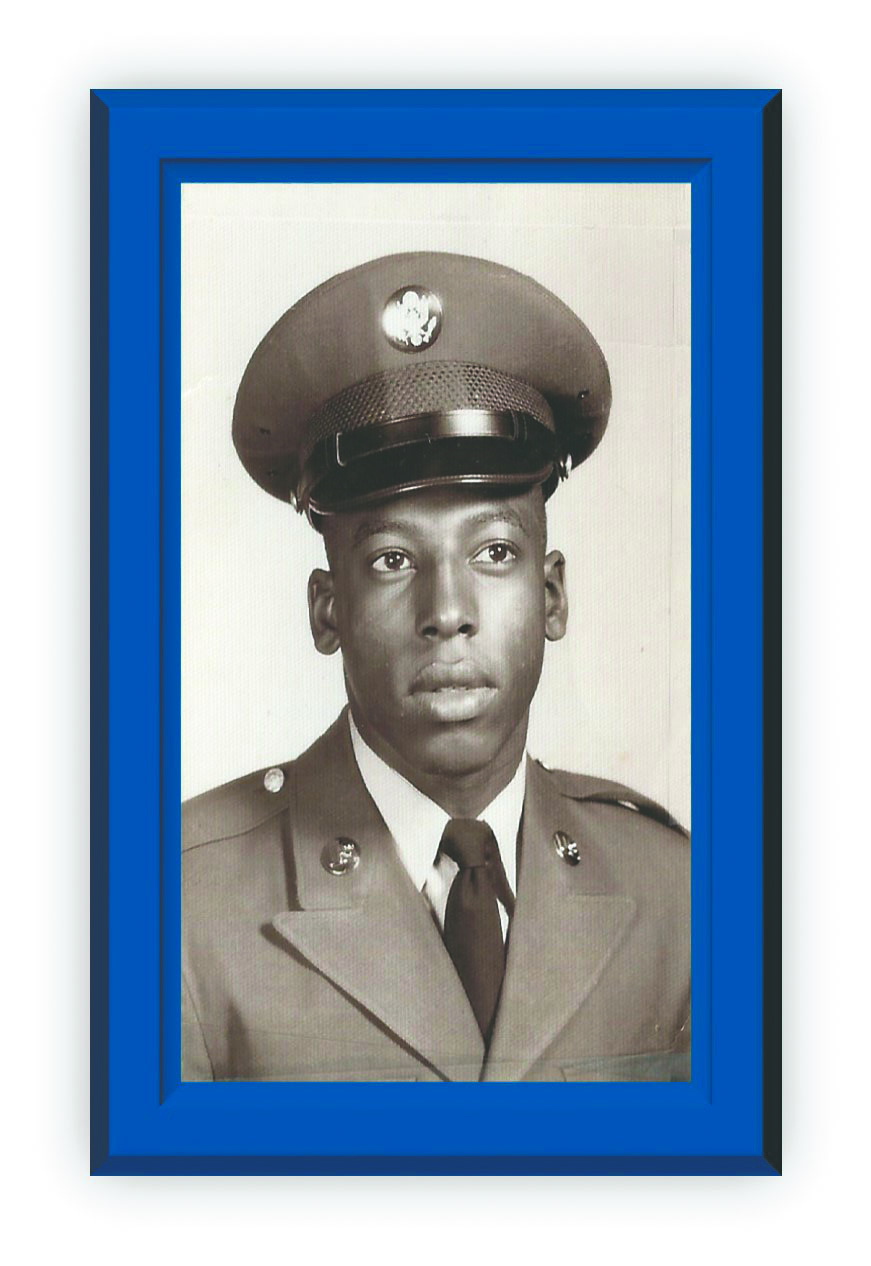 Celebration of Life Services for Lannie Wilson, Jr. will be held Saturday, July 27th at 10:00 A.M. at the St. Rest Baptist Church with Rev. Terry Combs, officiating. Interment will follow at the Pringer Place Cemetery.
Lannie "Big O" Wilson, Jr., was born in Arcadia, Louisiana on April 13, 1947, to the late Lannie & Maybelle Wilson. He graduated from Central High School in Dubberly, Louisiana in 1965. One year later, he enlisted in the United States Army for 3 years in which he served 1 year & 6 months during the Vietnam War in Okinawa, Japan. Mr. Wilson received an Honorable Discharge in 1969.
After marrying Gloria Coleman on June 19, 1971, they settled in Shreveport Louisiana and later moved to Minden to raise their sons. He was a member of Pleasant Grove BC in Sibley, Louisiana, where he was a dedicated Superintendent of Sunday School for 10 years.
He enjoyed rocking on his porch, drinking coffee & Cokes while listening to Otis Redding.
After a lengthy illness, Mr. Wilson died on Friday, July 19, 2019.
Proceeded him in death is his father, Lannie Wilson, Sr., mother, Maybelle Robinson-Wilson, infant daughter, Laquanisha Wilson, & twin grandchildren, Gabrielle & Gaybrielle Wilson.
Survived by his dedicated and loving wife Gloria Coleman-Wilson; sons, Roderick (Venetia) Wilson of Arlington, TX, & Derrick (Suprena) Wilson of Sibley, LA. He has 8 grandchildren Tyreck Wilson, who is serving in the US Louisiana National Guard on a tour of duty in Cuba, and Derrick Wilson, Jr., both of Doyline, LA. Roderick Jr. (Amariany), Destiny, Dynasty, Christian, Justice, & Trinity Wilson all reside in Arlington, TX. With 3 great grandsons, Nolan (4) Noah (2) & Noel (4 months), all of Arlington, TX, Mr. Wilson lived a full and joyous life. He was also loved by his mother in-law, Emmer Shelton-Coleman of Minden, LA & surrounded by a host of relatives and in-laws that enjoyed his company.
Visitation will be held Friday, July 26th in the chapel of Kennon's Mortuary from 10:00 AM to 6:00 PM with Family Hour from 7:00 to 8:00 PM. Services are entrusted to Kennon's Mortuary. Email condolences may be sent to kennonsmortuary@suddenlink.net