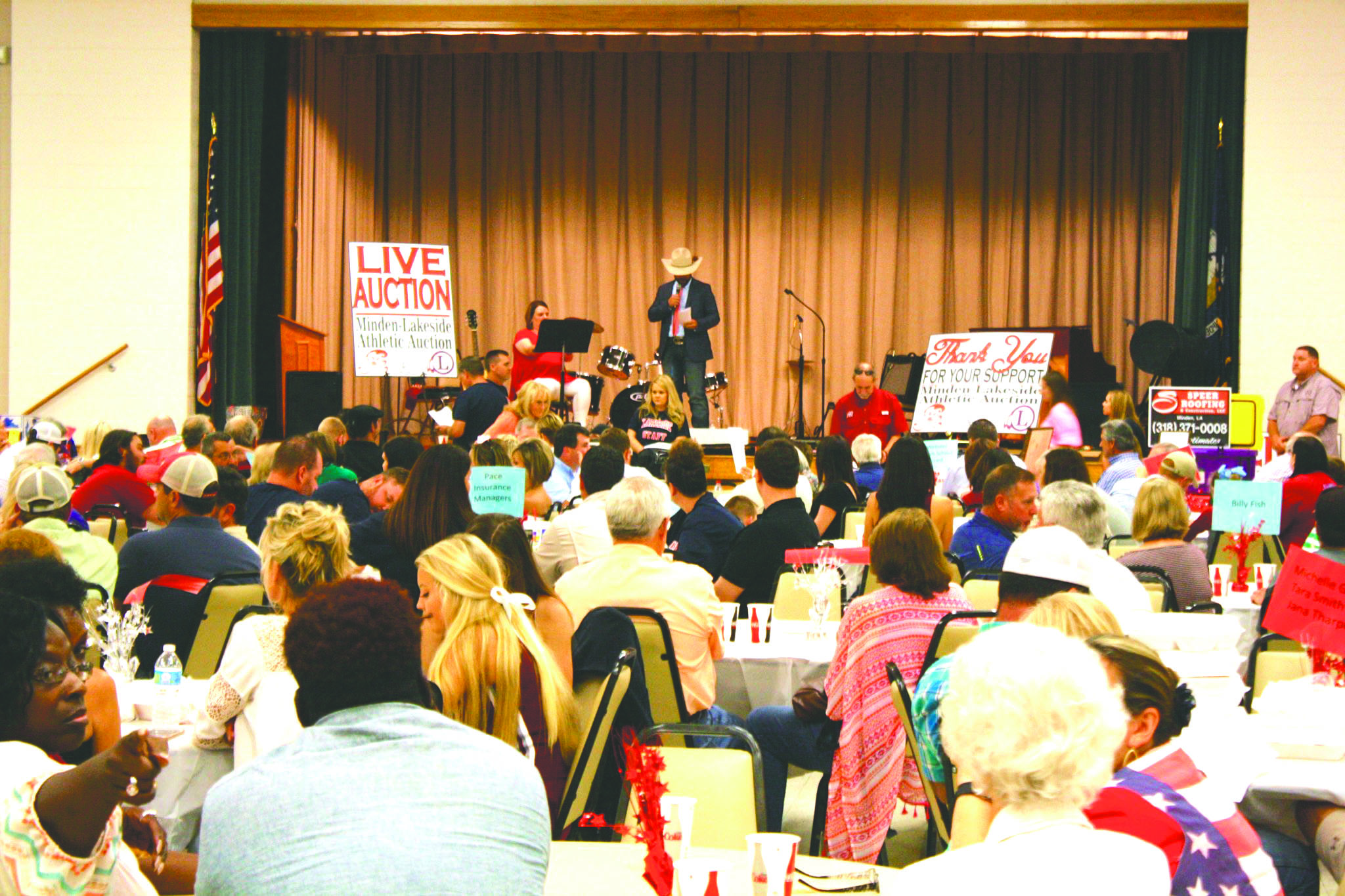 This Saturday, July 27, at the Minden Civic Center, Minden High School and Lakeside High School will be hosting an Athletic Auction in order to raise funds for the student-athletes at these schools. The event itself is free and all are welcome to attend.
This is the 4th annual Minden Lakeside Auction. "Mrs. Robin Tucker and I along with Todd Patterson and Gary Cooper dreamed the idea up and put it into motion. Mrs. Becky Wilson came on board last year and we have worked very well together. We had no idea how big it would become, but we had an idea of what we wanted from the event," said Denny Finley, Principal of Lakeside High School.
We naturally wanted a fundraiser for the sports at both schools because so many kids take part in them, but a great event for the community was important," said Finley.
There will be pork chop plates made by Hugh Woods available at the door for $10 from 5 p.m. to 7 p.m. Also, expect plenty of raffle and auction items to help support the student-athletes of these schools.
Sponsor tables can be purchased for $500 a table and will include 8 table seats, 8 pork chop dinner plates, raffle tickets, and an all-sports admission pass for two to all Minden High School and Lakeside High School regular-season games, as well as a pre-party on Friday night.
"We wanted an event that would continue on for years to come and bring these communities together. Hopefully, after we are long gone, it will continue on. We live in the best place in the world and each generation has to leave it better than they found it," said Finley.
"We are so fortunate to live in a community that is so giving to our athletes through this annual auction. Our schools are very blessed to have staff members who give up their time in the summer to make the auction such a success," said Gary Cooper, Head softball coach at Lakeside High School.
The Athlete Auction will take place at the Minden Civic Center and will last from 5 p.m. to 10 p.m.