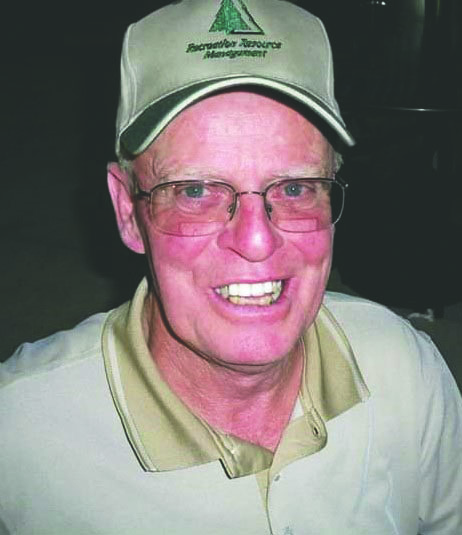 Graveside services for Larry Silvis will be conducted at 10:00 a.m. Saturday, September 7, 2019 at the Gardens of Memory Cemetery in Minden, LA with full military honors. Mr. Silvis entered his final rest on Sunday, August 18, 2019 in Keithville, LA.
He was born April 25, 1943 in Pennsylvania to Leila and Glenn Silvis. He served in the Air Force for 20 years and later worked at Inland Container for 18 years.
He was preceded by his first wife, Linda Silvis; mother, Leila Silvis; father, Glenn Silvis; daughter-in-law, Lydia Silvis; brothers-in-law, Dale Baxter, E.L. Edwards, and Donald Sikes; sisters-in-law, Lee Barten and Dorothy Sikes.
Larry is survived by his sons, Guy Silvis and wife Diane and Brian Silvis and wife Lisa; brothers, Jim Montgomery and wife Barbara and Gerald Silvis and wife Donna; grandchildren, Christie Silvis, Christopher Silvis and wife Tiffany, Dennis Silvis and wife Amanda, Angela Silvis, Jonathan Silvis, Katherine Hamilton, and Nichole Duck; brother-in-law, Billy Baxter; sisters-in-law, Madge Beville and husband Wyatt, Nell Lee and husband Jesse, and Connie Woods and husband Ronnie; and great-grandchildren, Glenn, Joseph, Ashton, Sabrina, Sierra, Logan, and Jace. He is also survived by numerous nieces and nephews.
Larry was blessed to find love again and married Reba Thurmon in 2013. With his marriage to Reba, Larry's family grew to include Reba; her four children, Danita Thurmon Gerbrecht and husband John, Alisa Thurmon Hankins and husband Brad, Tracie Thurmon Brice and husband Jim, and Darrell Thurmon; and grandchildren, Joshua and Justin Gerbrecht, Christi Hankins Waller and husband Chad, Chad Hankins and wife Julie, and Cara Hankins, Katie, Keaton, and Alaina Brice, and Abbie, Ava, and Andi Thurmon.
In lieu of flowers, the family request contributions may be made in Larry's name to St. Jude Children's Research Hospital.