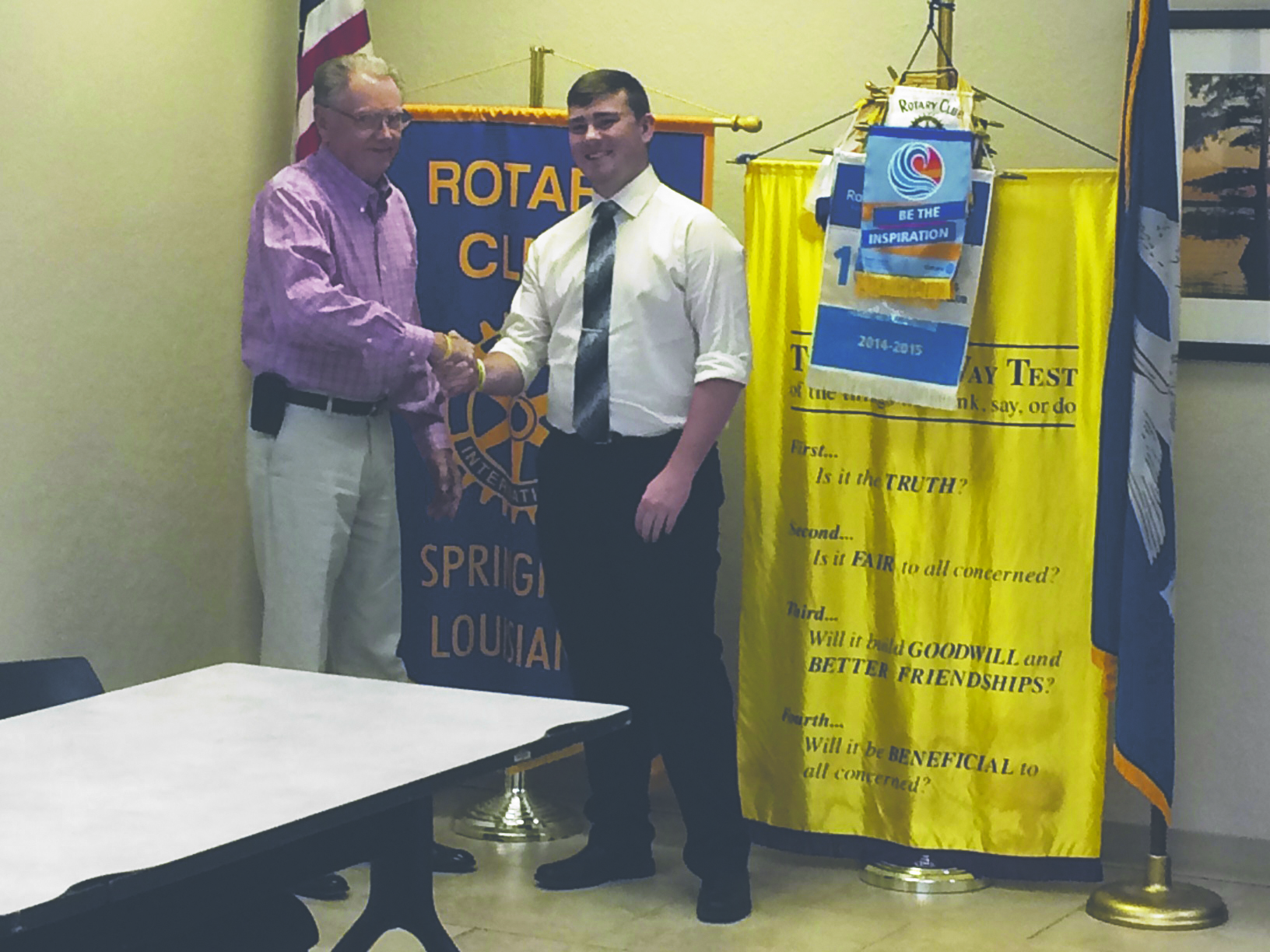 Levi Graham, a senior at Southern Arkansas University and a native of Paris, Texas, told Springhill Rotarians that choosing SAU for his college education was "one of the best decisions" he ever made. Music was a passion of Graham's at his Paris, Texas high school. He had opportunities to attend several colleges and took a close look at them. After much consideration, Graham decided to get his college education at the Magnolia, Arkansas school on a band scholarship. He still loves music, but after a year and a half on the band scholarship he gave it up and switched his major to accounting and stayed at SAU.
He says, "SAU feels like home," even though he was born and raised a Texan. Graham praised the SAU professors for, "Always having open doors and personal interest in students' academic lives." SAU has such an excellent reputation that it is the fastest-growing university in Arkansas. 7,500 students call SAU their college home. Webster and Claiborne Parish students can attend Southern Arkansas at the same tuition rates as Arkansas residents.
Levi is on the national executive board of his fraternity. In 2018 he was Greek Man of the Year at SAU. Prior to those honors, he became president of his SAU fraternity when it had a large debt to service. With Graham's committed leadership, management sense and strategy, his fraternity brothers paid the debt in full within a year. After he graduates at SAU he plans to go back to his hometown of Paris, Texas. He told the Rotarians that he wants to get a banking job, such as credit analyst, that will lead to a bank lending officer position.