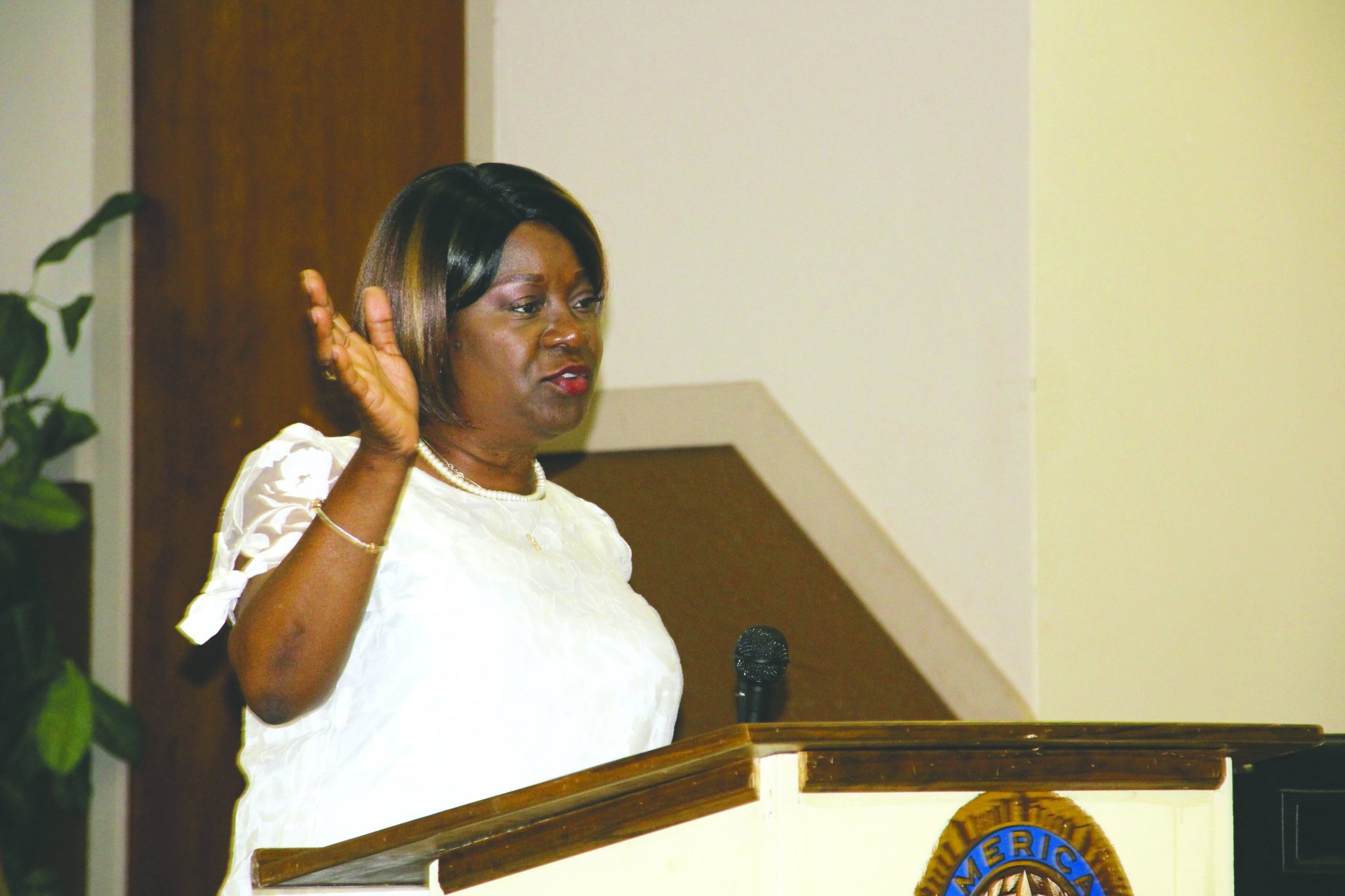 Minden's Lunch Bunch met Friday for the final time until September. Brenda Autry, director of operations at the United Way Webster-Bienville-Claiborne Center, spoke to attendees about United Way's vision and the resources it provides.
The United Way center in Minden provides services and resources for those in need and acts as a gathering place.
Autry said United Way's goal is to especially help ALICE (Asset Limited, Income Constrained, Employed), also known as the working poor. In northwest Louisiana, 40 percent of households are classified as ALICE despite working 40+ hours per week.
"ALICE represents community members that work in jobs that are needed but may not always pay enough to afford the basics," Autry said. "United Way is working to advance ALICE by focusing on health, education, financial stability, and essential needs. With your help, our programs can help ALICE in our communities."
Autry shared with the Lunch Bunch her personal story that inspired her to work with nonprofits to help others. When she was diagnosed with cancer as a young woman, there were times she could not afford medication despite having been gainfully employed and insured.
"A nonprofit in northwest Louisiana came to the rescue to provide assistance for medication, transportation, and some of the other needs," she said. "I stand before you today, fifteen years later, on the other side because a non-profit came and assisted me in that situation. So now I advocate not only for health issues, for education, for essential needs, but for anyone in crisis. There is help, we have a community that loves you and is willing to wrap our arms around those residents who are having a difficult time. We love each other and I'm proud to be a part of the community."
One service Autry highlighted is United Way's 211 number, a 24/7 hotline designed to connect those in need with resources relevant to their situation.
"There are situations where families struggle to keep a roof over their heads and bills paid," she said. "United Way's 211 is a powerful resource for help and hope. On the other end of the line is a compassionate specialist who can provide a helping hand, transform a family, and change a community one phone call at a time. People can call for food assistance, family support, rent and utility support, shelter, counseling, disaster services, job training, transportation, and more."
When Autry completed her presentation, Col. Carl Thompson told attendees a story to testify to the effectiveness of the 211 number. An elderly couple had been abandoned by their children deep in the woods, huddled around a fire because the trailer they were left with had no heat and little food.
Thompson had a card from Autry with information about 211 on it. He called the hotline, and United Way was able to alert a local agency who transported the couple back to town, fed and housed them, effectively saving their lives.
"This number really works, and I'm glad I had your card that day," Thompson said.
The Lunch Bunch will break over the summer and reconvene in September.