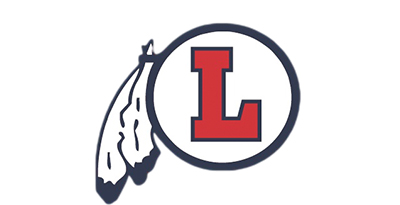 School board accepts religious expression injunctions as part of negotiations
The Webster Parish School Board and the American Civil Liberties Union have reached the first stage of a settlement in their religious promotion lawsuit, a settlement which includes judgment in favor of the ACLU.
A consent decree signed by all parties was approved Friday by a federal judge. This binding court order prohibits all school officials in the Webster Parish School District from promoting prayer at religious events, organizing religious services such as baccalaureate, hosting school events at religious venues unless absolutely necessary, and promoting personal religious beliefs to students.
"None of us should live in a world where the government decides what religion students follow or dictates how they pray," said Heather L. Weaver, senior staff attorney for the ACLU in a press release. "This agreement affirms the First Amendment rights of students to be free from government-imposed religious indoctrination."
A consent decree is a form of settlement that allows both parties to resolve a dispute without admitting liability, helping them avoid prolonged legal battles and fees. A paragraph of the court order issued Friday reads as follows.
"The defendants admit that there is a factual basis to support a finding by the court that incidents have occurred violating the Establishment Clause of the First Amendment to the U.S. Constitution. However, defendants continue to deny those factual allegations that were originally denied in their answer to plaintiffs' complaint and specifically deny all allegations of wrongdoing asserted against Johnny Rowland, Denny Finley, and any other employee of the Webster Parish School Board."
With this partial concession from the school board, the court order said some of the board's policies, practices, and customs violate the First Amendment. In light of this ruling, the court spelled out five sections of permanent injunctions to the school district.
These injunctions were based on the religious expression policy passed by the board in April. While the sections governing religious expression by school officials has some even stricter language added to it, the sections concerning student expression are not addressed.
"Our board adopted policies that the judge approved and signed off on," said Johnny Rowland, Webster Parish Superintendent of Schools. "What is very important to me and to the board is that in no way have our students' rights  to pray and express their religious beliefs been infringed upon through the policies put in place. We are pleased that our students have every right to show their religious expression by every means that the Constitution allows."
In addition to the injunctions, beginning in the fall of 2018, the Webster Parish School District must provide training to all employees about the school's obligations under this agreement.
While the ruling has gone in favor of the ACLU, matters of monetary compensation are still under dispute.
More information concerning the specifics of the settlement will be available in tomorrow's print edition of the Minden Press-Herald.