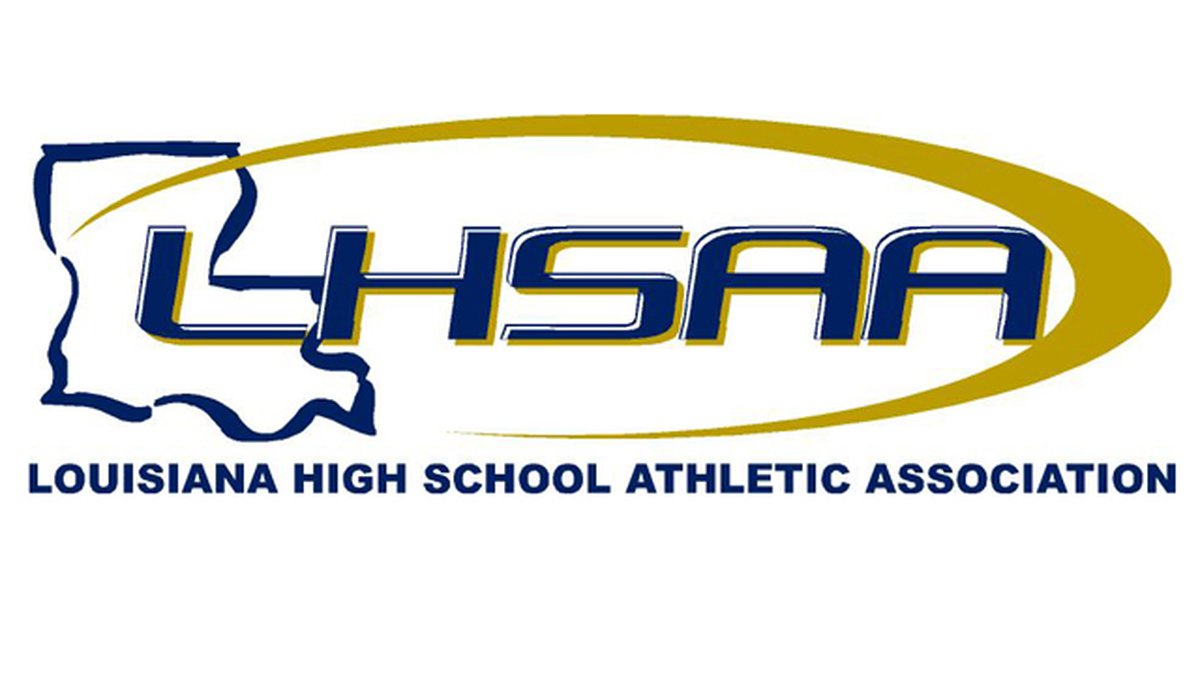 It's been debated since it was first implemented in Louisiana prep sports in 2013.
That's when Louisiana High School Athletic Association schools were separated into select and non-select categories for the postseason in football.
Then in 2017, LHSAA basketball, baseball and softball were also separated into select and non-select categories.
On Thursday, it was slated to be discussed again in meetings at the LHSAA office in Baton Rouge.
The split appears to be here to stay. It would be tough to wipe it out totally after so many years in use.
Now the question has become is the split being done in the best, and maybe more importantly, fair fashion.
Thursday's LHSAA meetings agenda were scheduled to include discussion of Bylaw 4.4.4, which begins with the sentence, "Make special rules to effect the spirit of fair play and good sportsmanship."
The real question comes down to financial considerations.
Last December, the Class 1A – 5A and the Division IV football championships were played in the Ceasar's Louisiana Superdome.
Louisiana's two biggest public schools — Class 5A's Ponchatoula and Zachary— received payouts a little more than $11,000 each for playing in the championship game..
But the six teams playing in the Division I – III championship games received a combined total payout of $264,000.
The reason for the differences in payout is because of the locations where the games were played. Playing championships in the Superdome is more costly, meaning a lesser payout for the teams playing in those title games.
But the Division I and Division III championship games were played at Tulane's Yulman Stadium, while the Division II title contest was played on Cajun Field at the University of Louisiana-Lafayette.
Playing in the smaller venues, which cost less for the LHSAA to rent to use, resulted in bigger payouts for participating teams.
Thursday's meetings were expected to debate whether that should be considered fair.
Glenbrook High School is the only LHSAA select school in Webster Parish and is the most likely to be affected by any changes made to the current playoffs system.
LHSAA executive director Eddie Bonine during LHSAA meetings last spring presented three possibilities to consider for the future.
The first would leave things at least largely if not totally as it stands now, while the second would separate private schools even more than they currently are..
The third possibility offered by Bonine would move Type 2 charters into the select category, along with schools in parishes that have open-enrollment policies that allow students to attend any school of their choice.
Glenbrook athletics director James Thurman admitted it's a complicated subject matter with a lot of gray area.
"It could end up increasing the number of schools playing on the select side," Thurman said. "So that could skew the numbers some. If it's bottom-heavy, it could bump some teams up, or it could bump some teams down if it ends up being top-heavy.
"If it does end up passing and stays, it could really make the playoffs look a lot different. It could fill out the brackets more. We don't really know at this point."
Thurman said the way he understands it, changes to the Division IV playoff system, which Glenbrook would play under, stands the possibility of changing in at least two ways if any change is made at all.
"Currently on our level, you have Ouachita Christian and Southern Lab — two perrennial powers," Thurman said. "So if it gets bottom-heavy, one or both of them could get moved up. Or, Calvary (Baptist) just moved up, so if it's top heavy, Calvary could get pushed back down. It just depends on how any changes would end up filling out the divisions. There's really no telling.
"Once this thing comes before the principals in January, if it does pass with the (LHSAA) executive committee, whether the principals would agree or not will all kind of be interesting to see. I think (Thursday) will be a day that could change a lot of things. It's just kind of wait and see at this point."
Thurman said any changes could include the potential of school principals considering any changes that could be made in January.
"It's still all confusing," he said. "I've talked to a couple of people trying to figure it out, but from everything I've seen and read it's still all kind of hard to tell. When will it take effect? If it does pass, hopefully we'll get those answers this week.
"That one decision is going to affect a lot of schools."
Thurman's also heard some bigger schools that are the only football-playing programs in their respective parishes could also be considered as part of any changes that could be made.
"I've heard that some schools that are the only football-playing teams in their parish could get considered as part of the changes, but who knows?," Thurman said. "I think charter schools that have the option to try to bring in players from across a parish but aren't the only option for those players fit that select school definition better."