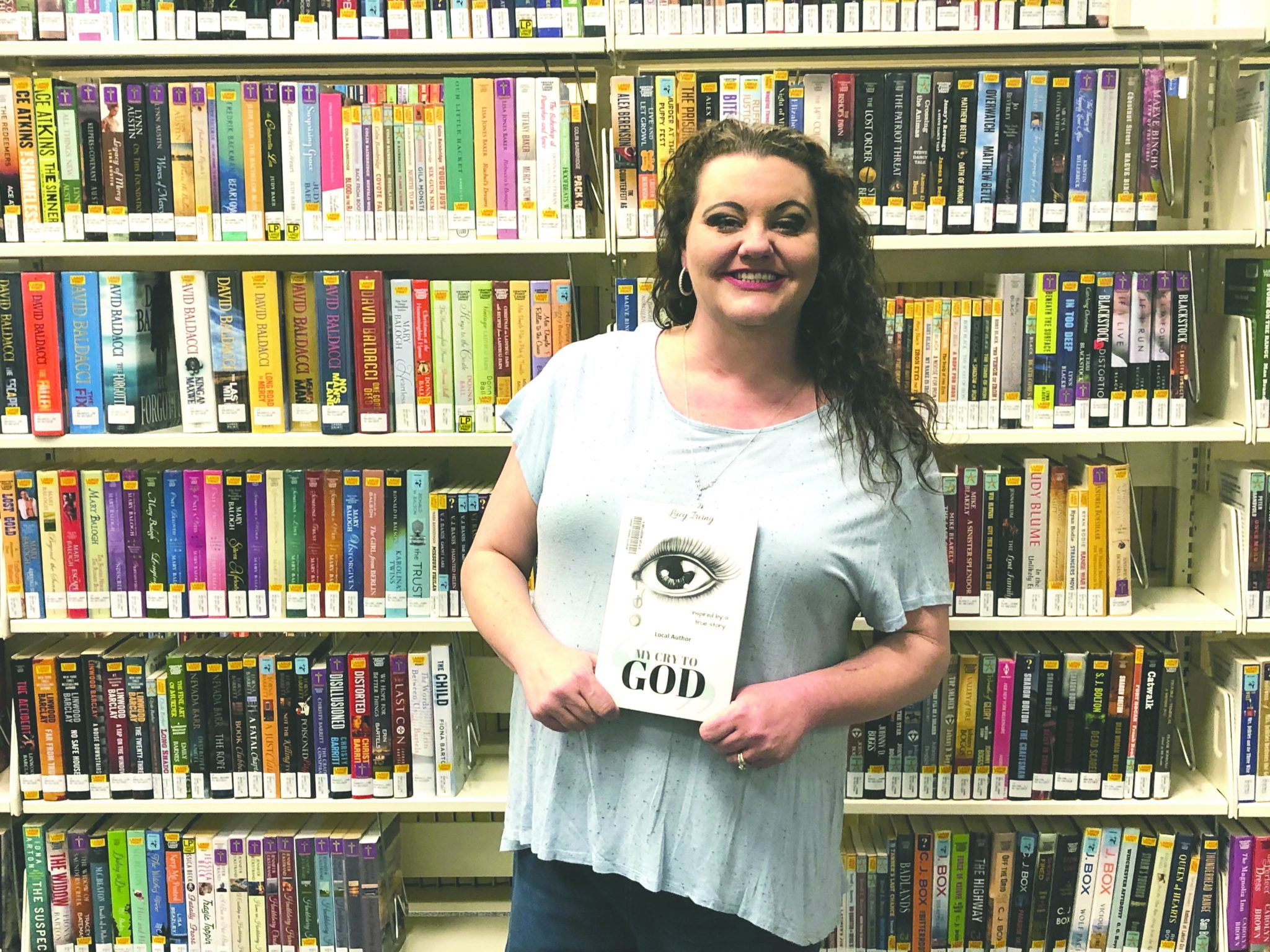 Lucy Irving is a local author who is seeing her book "My Cry to God" garner a lot of attention recently. The book is about her struggles, everything from domestic abuse, addiction, cancer, even having to bury more than one of her babies — and how that influenced her relationship with God.
While initially self-publishing under a pen name, she has since decided to release the book under her actual name in order to take full ownership of the struggles she's been through, and to show other young women, or anyone who's been through trauma, that there is still happiness to be found after.
Irving stated that she's always been a writer. She's written poetry and even hand wrote a book when she was in high school. "I'm not really big into being particular on grammar or punctuation, I've just always been good at putting feelings into words," said Irving.
She said that her inspiration to write the book and get her story "out there" came from her experience of meeting another young struggling soon-to-be mother at the doctor's office.
"I'm sitting in the doctor's office, and this beautiful, she couldn't have been more than 19 years old, young black woman comes crying, bawling, running out of the building, pregnant. Her friend chases her out into the parking lot and something in me took over. My story had already touched so many people, and I knew my story was big, but, this is the day I decided to write my book.
I didn't know who this woman was. She was from California, she had just moved here, got pregnant, and they knew that any second, her baby was going to die. I talked to her, cried with her, prayed with her. I never told her my name, and she never even told me her's."
Six months later, while shopping at the local Family Dollar, she saw a familiar face. "This girl walks up to me and taps me on the back. I turn around and she says, 'do you remember me?' And then it hit me. With tears in her eyes she explained that her daughter did die, but that if I wouldn't have been there that day, she wouldn't have to know what would've happened to her. To this day we still haven't exchanged names, but, she told me how much my story helped her get through what she went through," said Irving.
Irving stated that the book started picking up traffic immediately after her initial self-publishing. "I self-published the book, and within one month after it was published, it started getting more and more attention," she said.
Her initial self-publishing was done under a pen name to protect her identity, but she changed her mind after she was contacted by a traditional publisher.
"When my first traditional publisher approached me, I said that's it, because I tried to protect my abusers in my book, and put a pen name on it. It didn't have my real name on it. I'm telling my story, and that's the best decision I've ever made, because once they took it up, put my name on it, I just started getting flooded with interviews and podcasts. I even went to California, I went to talk to producers about potentially making a movie or mini-series."
The notoriety her book has been developing is allowing her story to reach more people, and Irving couldn't be more pleased with that.
"I want to take any opportunity that I can get to share my story, with not only women, but men too who go through domestic violence or have buried a child," Irving said. "I'm trying to give a voice to those who feel they don't have one. Because there are so many women in the world that I've met and come into contact with. I really enjoy all of the private messages and the thanks, I'm blessed and honored to be a part of their healing. There are more women in the world than you could ever imagine that can't talk about it, are still in it, can't get out."
She talked a lot about her experiences with people sharing how her story has helped them in their own lives, but when asked how the book has helped her heal, Irving said, "The only way to put it is that you cannot heal from anything in this world unless you're able to accept it, acknowledge it, go at it head-on, and talk about it," said Irving.
People can search author Lucy Irving to find her on Facebook, Instagram, and Twitter, and she welcomes personal messages to her email at lucyirving97@yahoo.com. Her book "My Cry to God" will soon be available in ebook form on Amazon KDP and Smashwords, and in print form at Amazon, Ingram Spark, Barnes & Noble, and other Brick and Mortar stores including Walmart.