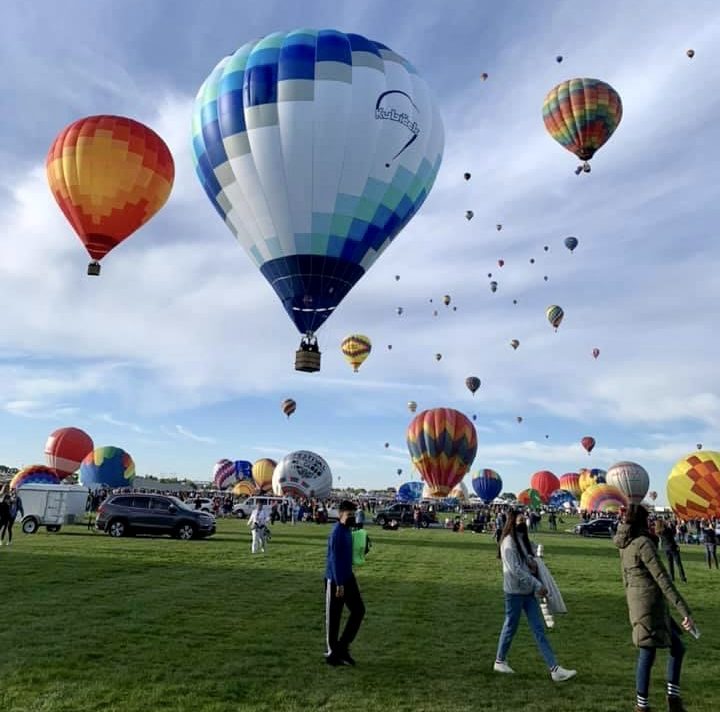 Local Instructor Pilot Dustin Howell and Crew Chief, Chastity Chadwick recently participated in the 49th Annual Albuquerque Balloon Fiesta. He flew his new Kubicek Hot Air Balloon which is 105,000 cubic ft in size.
Balloon Fiesta started in 1972 with 13 Hot Air Balloons participating. It has grown to be the largest balloon event in the world with around 600 balloons and 700 pilots.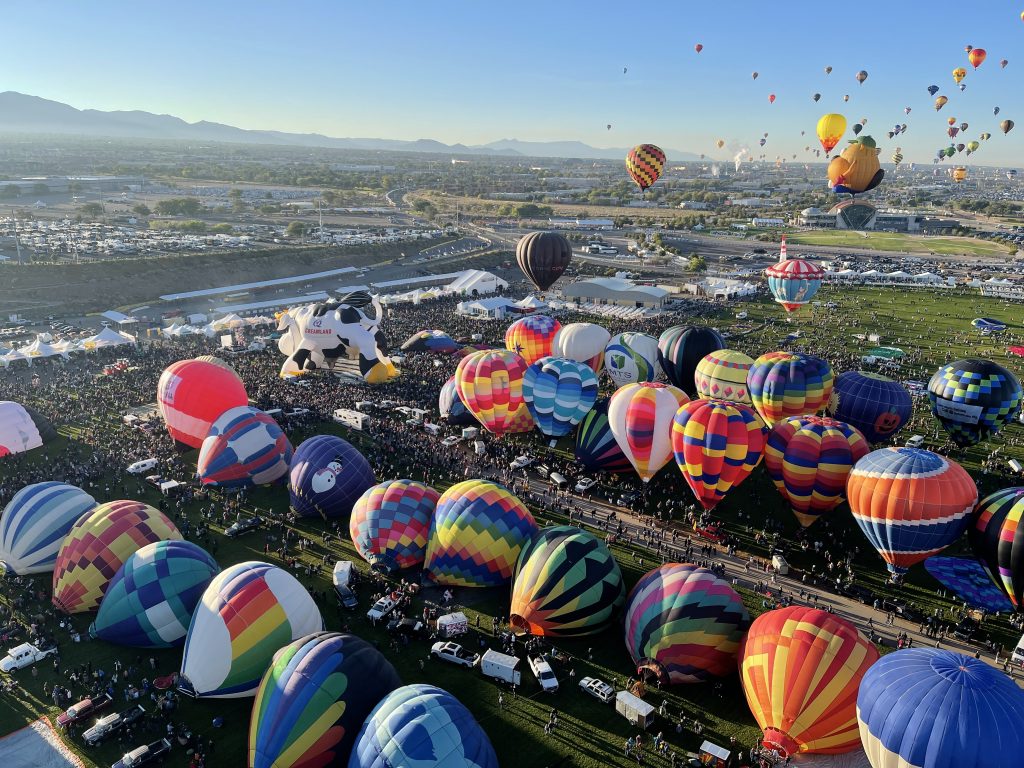 Well over a hundred thousand were in attendance this year and with the 50th anniversary looming next year, it should be a record-setter. The event is always held in the first full week in October.
If you plan to attend next year, you better make your reservations soon. Check out the event website at balloonfiesta.com for info.