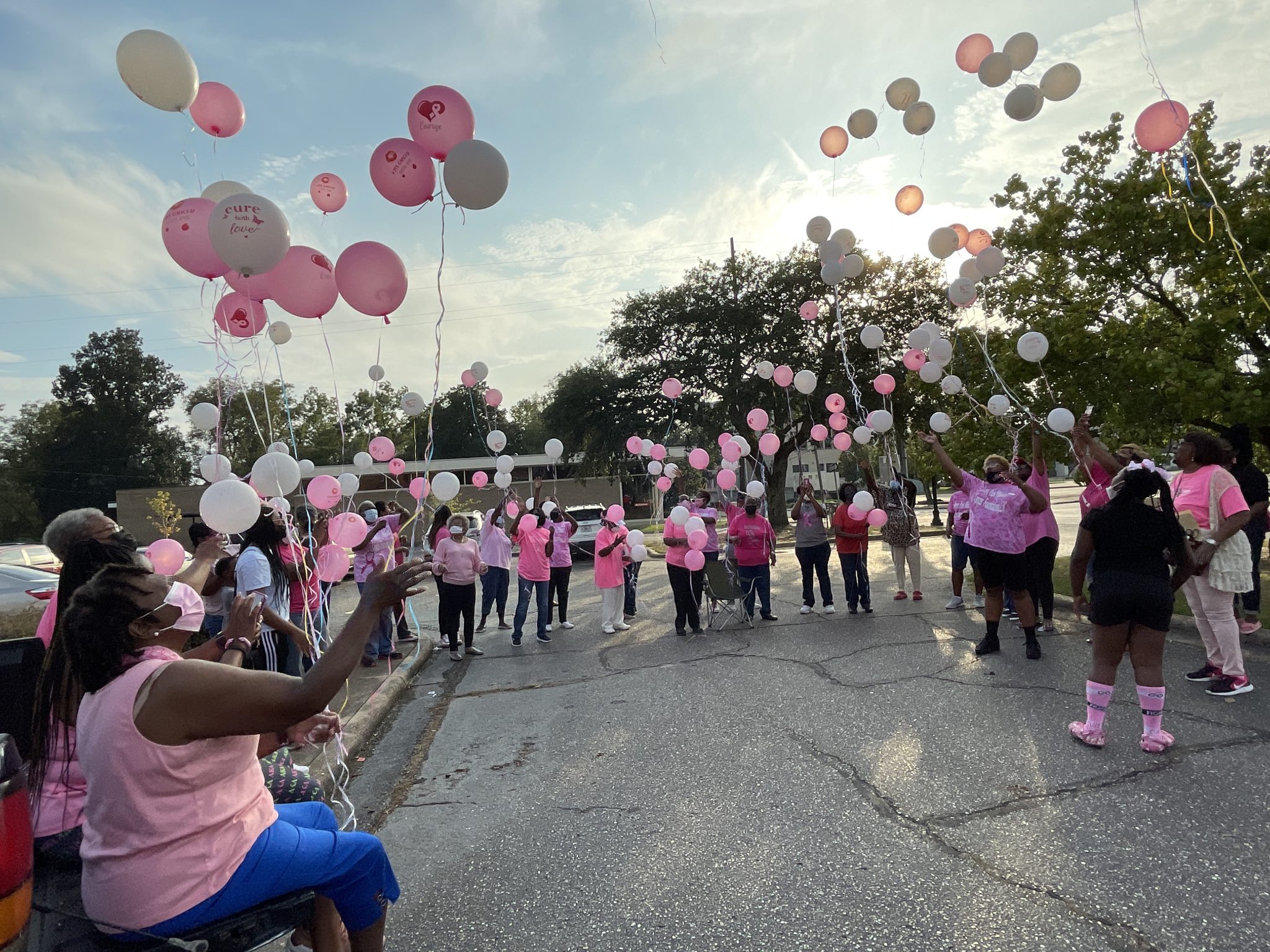 Tuesday evening, the Anna Pink Ribbon Association gathered in downtown Minden in front of the Civic Center in order to celebrate the lives of those who have had to battle breast cancer. They did so with a balloon release, with each balloon representing someone who has had to struggle in the ongoing fight against breast cancer.
"On this special day, we have chosen to release balloons to celebrate and honor those of us who have survived the battle of cancer. Each balloon represents a woman who has overcome what seemed to be insurmountable obstacles and today still stands strong in her faith, love, and power," said the Association's President Angie Hadnot.
Though each person's battle with cancer is a personal one, a clear message of the speech rang out, which was the appreciation the women had for God as well as their loved ones for helping them through trying times.
"For those of us who are survivors, we know, all too well, the impact of this disease personally, but God, family, and friends stood with us, held our hands, walked with us, prayed with and for us, and we are living testimony of the power of prayer and healing," said Hadnot.
"Thank you so much for standing with us and loving us through our pain, because sometimes our blessings are on the other side of 'through.'"