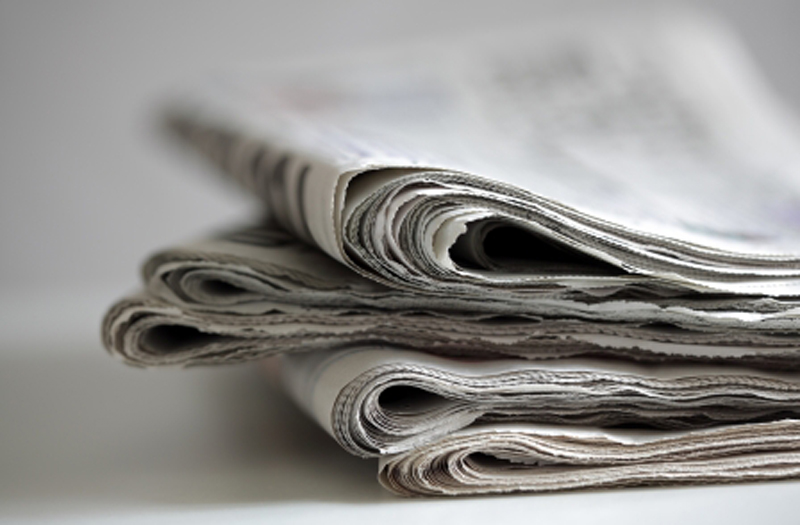 "Love One Another" is the theme of this year's upcoming National Day of Prayer. The theme comes from the words of Christ in John 13:34, "Love one another. Just as I have loved you." This nationwide event is to be observed on May 2, 2019.
According to the National Day of Prayer website, this day was first signed into law in 1952 by President Harry S. Truman and later amended by President Ronald Reagan in 1988, permanently designating the date as the first Thursday in May of every year.
Every president since 1952 has signed a proclamation encouraging the nation to come together in prayer no matter your background, political party, or denomination. It is the one day people are encouraged to set aside their differences and come together in Christ their neighbors, schools, businesses, cities, parishes, state and nation.
That is the main goal for D'McCoy, who has been organizing and planning meetings since early March, encouraging local pastors and leaders to come together to make this a significant event for Minden. McCoy was born and raised in Minden. She is proud to say she is a business owner, nurse, mom, sister, grandmother, but most importantly, a Christian. She says, "I love Jesus and want to ensure others have the opportunity to know him."
The initial meeting was held on March 4 and during that meeting Mayor Terry Gardner and several other church leaders came together to offer support and ideas on how to make this a successful event. McCoy explains why this is needed so badly in our community by saying, "Look around and listen to the latest news. It's no longer just a matter for people in some far off place, but right here in our front yard- Lakeside, Bossier schools, and the recent Christmas play," she said. "It is us who are called to share Jesus, not just in foreign mission fields, but right here in Minden."
Area churches already host various events throughout this day every year, but she is working at making this year's National Day of Prayer a four-day event. McCoy was inspired by the recent weekend the community of Minden spent raising money for St. Jude. She said, "Minden came together and reached all 50 states and 28 countries because once upon a time someone saw a need and was willing to step up and do something. Many of our wonderful local churches host gatherings across the city to pray on this day. We want to support those churches and share the events with others in the community. We want to have our community and local churches come together as 'the church' to share the love of Jesus with the entire city."
The next planning meeting will be held on March 25 at 11:30 in the upstairs conference room of Geaux Fresh, located at 801 Broadway Street. D'McCoy encourages everyone to participate and get involved in some way. Those who cannot attend the upcoming meeting, can follow them on Facebook at "MindenPrays" for updates and more information about how to get involved.