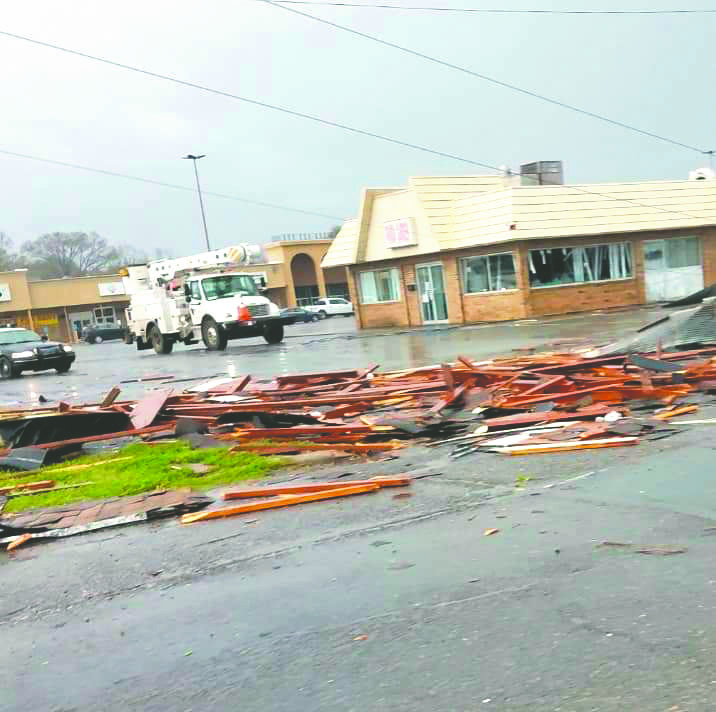 EF-1 tornado takes a hit on Main Street
SPRINGHILL – A number of tornado warnings were issued across the region Saturday morning, as a string of EF-1 tornadoes bounced around, leaving some areas untouched while demolishing others.
One tornado raked through downtown Springhill damaging vehicles, shattering windows, uprooting several trees, and causing roof damage.
"I came home to a lot of unexpected damage," said Springhill resident Jerry Strahan. "Two huge pine trees were knocked down in the backyard. I raise German Shepherds, and my kennels back there were destroyed.