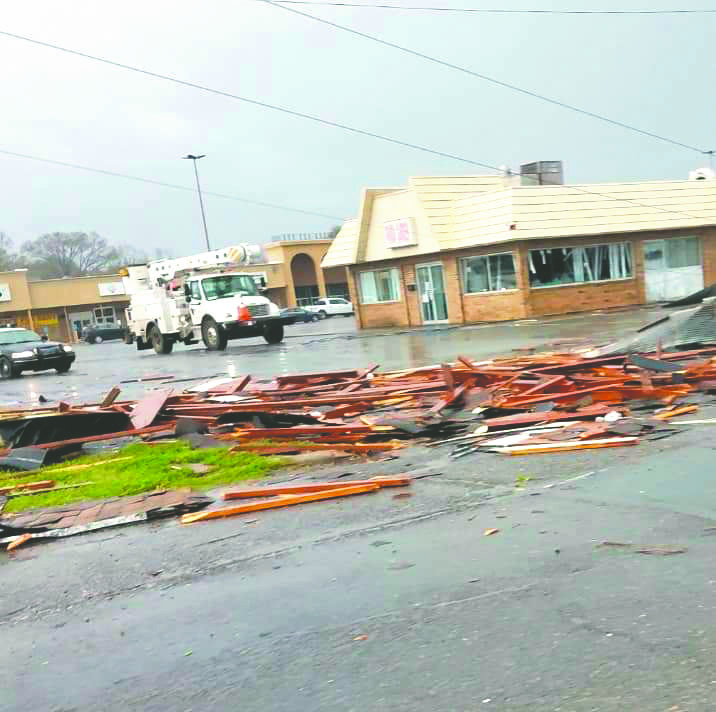 EF-1 tornado takes a hit on Main Street
SPRINGHILL – A number of tornado warnings were issued across the region Saturday morning, as a string of EF-1 tornadoes bounced around, leaving some areas untouched while demolishing others.
One tornado raked through downtown Springhill damaging vehicles, shattering windows, uprooting several trees, and causing roof damage.
"I came home to a lot of unexpected damage," said Springhill resident Jerry Strahan. "Two huge pine trees were knocked down in the backyard. I raise German Shepherds, and my kennels back there were destroyed. Plus, one of my females suffered a broken hip and the pups were trapped. My neighbor helped me to dig them out, and I had to rush the female to the vet. It's just a big mess. I don't know what I'm going to do at this point."
Only two streets over, Shaska Jones was terrified for her family's safety, when a tree came pummeling down onto their house with them inside.
"I'm trying to calm my nerves, and I just thank God that we're still here." said Jones.
Local business owner, Kyle O'Glee, was able to capture a large portion of the storm on video before he was forced to take cover. That video can be viewed on the Minden Press-Herald Facebook page.