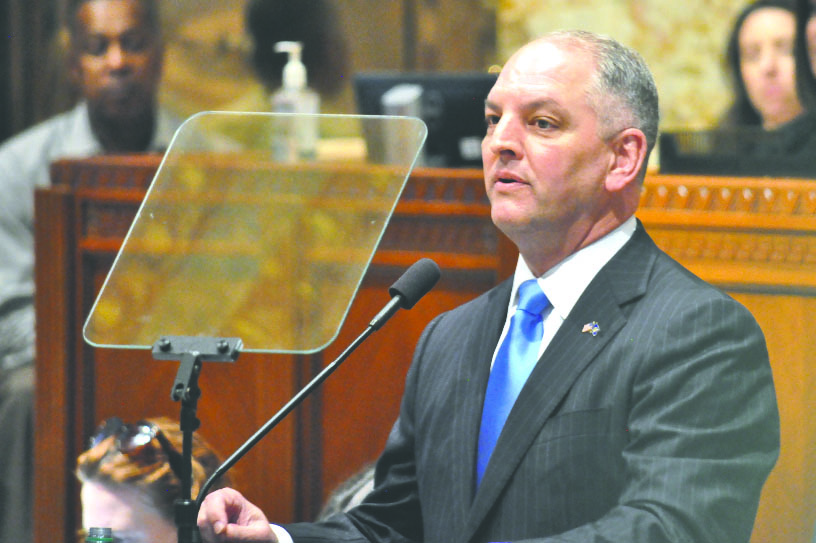 (The Center Square) – Louisiana's governor and treasurer have ended their fight over how to handle unclaimed assets held by the state, allowing a potential constitutional amendment to protect that money to move forward.
Louisiana's unclaimed property fund consists of abandoned financial assets such as old checking and savings accounts, unpaid wages, securities, life insurance payouts, uncashed checks, and the proceeds of safe deposit boxes. Historically, lawmakers have spent money left in the fund at the end of the fiscal year.
Last year, State Treasurer John Schroder announced he would not turn over the money, saying state government is only a caretaker for the assets and has no right to spend it. His refusal prompted Gov. John Bel Edwards' administration to file suit on the grounds that the legislature, not the treasurer, has the constitutional right to dictate spending.
Edwards won in district court, and Schroder vowed to appeal. But Schroder and Matthew Block, Edwards' executive counsel, said Wednesday they have agreed to end the lawsuit. Edwards also has dropped his opposition to legislation Schroder backs that would prevent state government from spending most of the unclaimed money.
Senate bills 12 and 18 would allow voters to consider changing the state constitution to deposit unclaimed assets in an interest-earning fund. While state government would be banned from spending the principal, the interest could be worth $30 million to $40 million to the state general fund in 15 or 20 years, Schroder said.
"We found a way the state can make some money without raising taxes," he said.
Block said the administration dropped its opposition to the legislation for two main reasons. First, it now protects the $15 million annual debt payments for the I-49 road project. And it allows the money to flow through the Bond Security and Redemption Fund, like every other dollar the state spends, an accounting practice that reassures the state's creditors they will be paid first, Block said.
On the Senate floor Monday, Sen. Ronnie Johns attached an amendment making the changes, which led to the bills' unanimous approval after previously falling short of the two-thirds margin necessary to advance a possible constitutional change.
The House Appropriations Committee advanced the bills to the full House without objection.
David Jacobs, Staff Reporter for the Center Square, is a Baton Rouge-based award-winning journalist who has written about government, politics, business and culture in Louisiana for almost 15 years. He joined The Center Square in 2018.