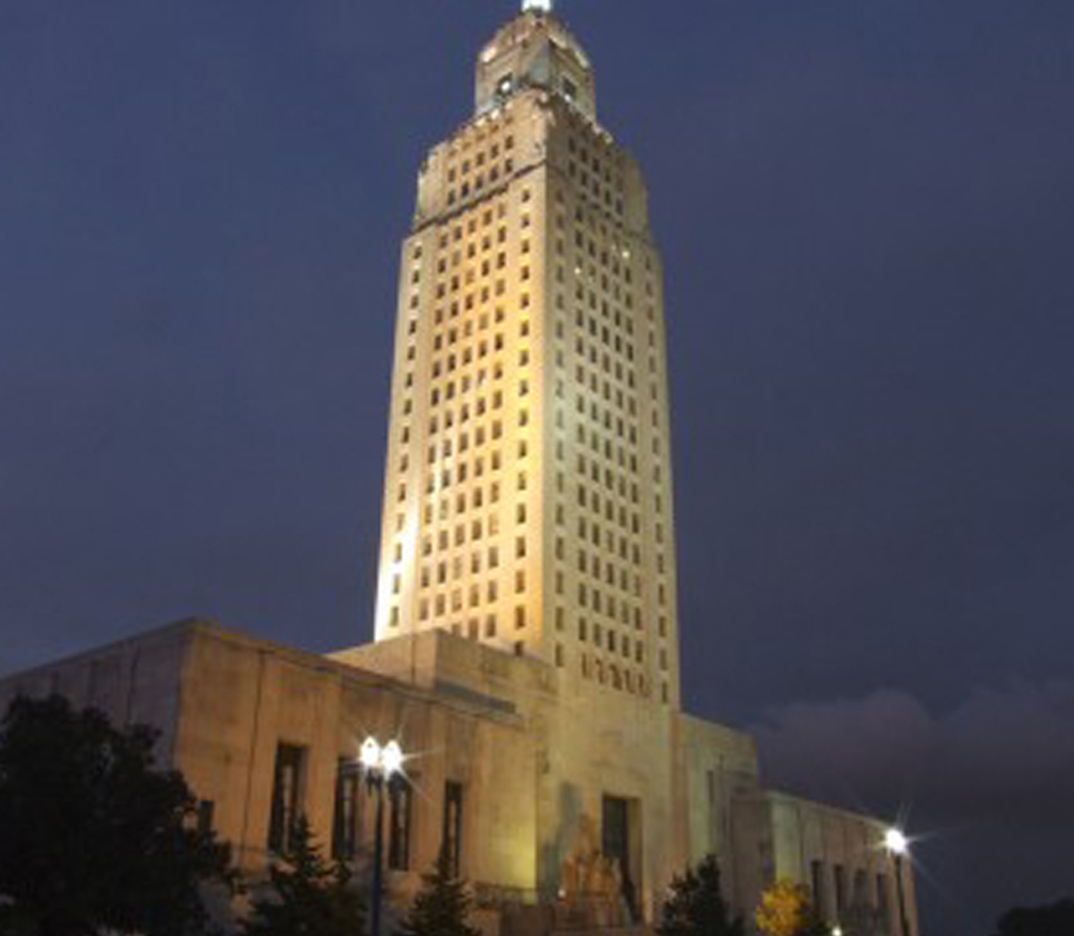 (The Center Square) – Louisiana Republican legislators on Monday continued their efforts to chip away at Democratic Gov. John Bel Edwards' executive authority to exclusively manage the COVID-19 public health emergency.
House Concurrent Resolution 13 by Rep. Blake Miguez, R-Erath, would suspend until the middle of next year the state Fire Marshal's ability to enforce business mandates meant to control the pandemic, such as capacity limitations or requiring patrons and employees to wear face coverings. Miguez said the governor is exceeding his authority by essentially making law without the legislature.
Miguez cited many of the same arguments Attorney General Jeff Landry made in a recent opinion, in which the AG said the governor's orders were overly broad and arbitrarily enforced. In March, when a more restrictive "stay at home" order was in place though the current mask mandate was not, Landry said the governor was acting within his constitutional authority.
Landry says he supported the initial restrictions in hopes of ensuring the state's health care facilities were not overwhelmed with patients. In his written opinion in Jul, he said "we seem to have achieved that purpose."
"One man shouldn't have all that power," he said.
The Pelican Institute has been calling for checks on the governor's emergency power as well.
"Balancing executive power in Louisiana's emergency declarations process has become one of the most consequential issues facing our state over the last several months," Pelican Institute CEO Daniel Erspamer said in a statement. "Under current law, Louisiana's emergency powers lack the important checks and balances that are the bedrock of our American system and exist throughout all other levels of government. We must remember that emergency powers, particularly during a pandemic like the one we currently face, have an impact on the lives, livelihoods, and freedoms of our fellow citizens."
Democrats noted that courts so far have upheld Edwards' actions as falling within his emergency powers, though appeals are pending. Miguez said more than 700 businesses have been cited for violating the orders, though he said he didn't know of any that actually were shut down.
"I think this whole thing has become political," said Rep. Royce Duplessis, a New Orleans Democrat. "If the governor's actions are illegal, show me a judge who will rule as such."
The House Commerce Committee advanced the concurrent resolution to the full House of Representatives. A concurrent resolution needs approval from both chambers but does not need the governor's signature to go into effect.
David Jacobs, Staff Reporter for the Center Square, is a Baton Rouge-based award-winning journalist who has written about government, politics, business and culture in Louisiana for almost 15 years. He joined The Center Square in 2018.