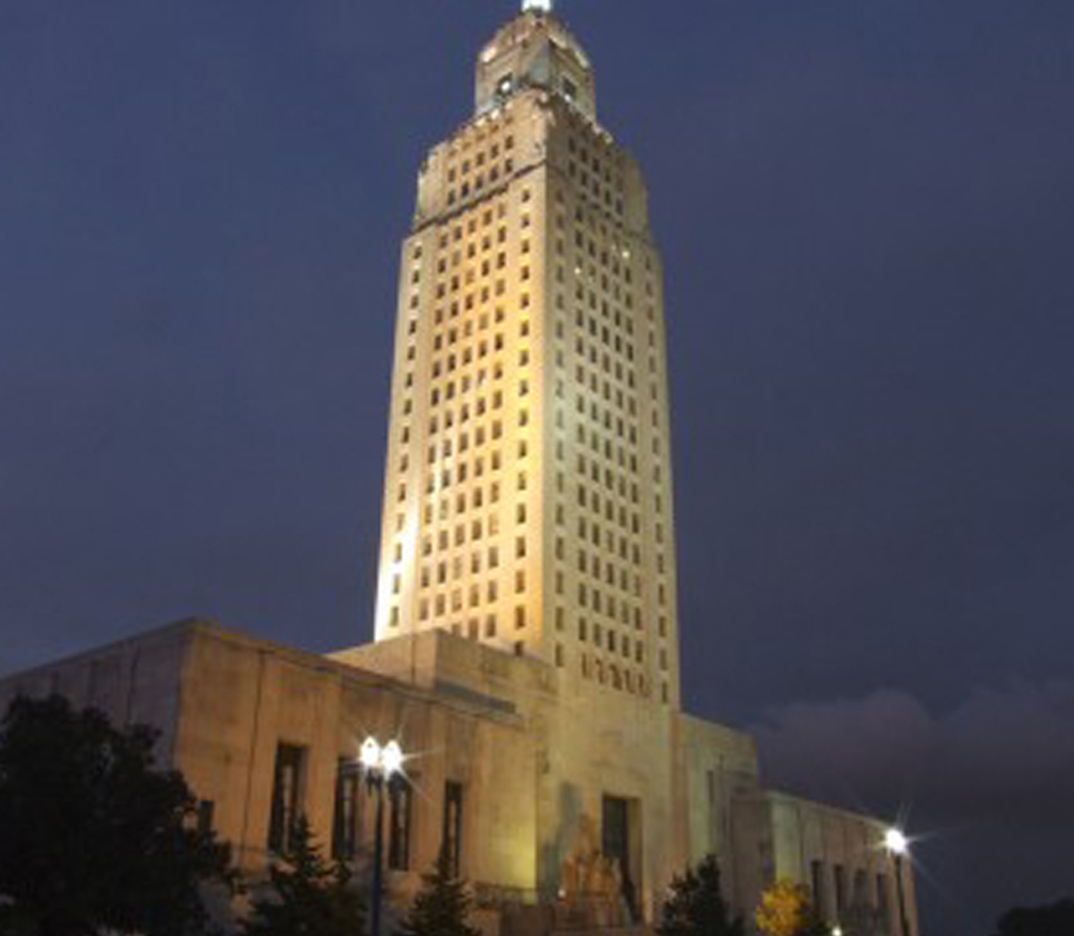 (The Center Square) – The Louisiana Legislature will hold a veto override session for the first time in modern state history.
The announcement came Friday as leaders of the Republican-controlled House and Senate recounted the previous evening's vote to return to Baton Rouge and challenge Gov. John Bel Edwards' veto pen.
"The majority of senators have heard from their constituents who have asked them to take votes on the veto override," Senate President Page Cortez, R-Lafayette, said. "It has become clear that the majority of senators felt compelled to return for the veto session based on constituent feedback."
"This is democracy in action," House Speaker Clay Schexnayder, R-Gonzales, said.
Override sessions are automatic in Louisiana but have been cancelled by simple majority votes every year since the state's revamped constitution was ratified in 1974. That changed, however, when only 12 of 39 senators and 35 of 104 House members chose to opt-out.
The historic session will commence Tuesday and last no longer than five days.
Edwards vetoed 28 bills from the 2021 regular legislative session. Any one of them could be challenged.
None has been formally listed, but a House spokesperson confirmed two bills will "definitely" be called: one dealing with transgender athletes and another regarding concealed handguns.
The Fairness in Women's Sports Act, or Senate Bill 156, would have prohibited high school athletes from competing on teams that differ from a student's assigned gender at birth.
Edwards said the bill would have "unfairly discriminated against transgender youth," adding, "it unfairly targets children who are going through unique challenges and offers solutions to an issue that does not exist in Louisiana."
The topic erupted into national controversy as other states attempted similar bans. Even so, the measure achieved bipartisan support in the Louisiana Legislature: 29-6 in the Senate and 78-17 in the House.
Senate Bill 118, sponsored by Sen. Jay Morris, R-West Monroe, would have allowed residents age 21 and older to carry concealed firearms without obtaining a permit.
Edwards said the measure was not in the interest of public safety and vetoed it early this month.
Advocacy groups and numerous law enforcement officials since have voiced support for Edwards, but others, such as West Monroe Police Chief Jeff Terrell, said it's bad policy.
"Restrictions don't hurt anyone but law-abiding citizens. When you look at it, the people that are not going to follow the law are criminals. They're going to carry whether the law says they can or cannot," Terrell said.
The measure passed the House, 73-29, and cleared the Senate, 27-9.
Another bill that could be called next week is House Bill 38. Sponsored by Rep. Rick Edmonds, R-Baton Rouge, the legislation would have required large local school systems to participate in the Louisiana Checkbook, a searchable website allowing users to track government expenditures, funding sources, vendor contracts and economic incentives.
Supporters said the bill is a crucial transparency initiative given billions of taxpayer dollars in new education spending. A record $6.5 billion will flood state school systems next year alone.
Edwards said it was "unnecessary" and "unaffordable."
"Our local school systems simply do not have the resources or technology to comply with this unfunded mandate," he said.
A legislative impact analysis showed the fiscal transparency effort would cost the state roughly $540,000 over the next five years and local public-school systems $765,000.
"If this veto is left to stand, taxpayers will be left to wonder: what are they hiding?" said Daniel Erspamer, CEO of the Pelican Institute.
To successfully override a gubernatorial veto, legislators must reach two-thirds majorities in each chamber, or 26 Senate votes and 70 House votes.
Republicans enjoy dominant majorities but not quite the full two-thirds to rely on party-line voting. Republicans outnumber Democrats 27-12 in the Senate and 68-34 in the House.
Sen. Ronnie Johns, R-Lake Charles, already has said he will not attend an override session because of recent knee replacement surgery.
Two House Independents also hang in the balance. Rep. Joseph Marino, I-Gretna, voted against the override session, and Rep. Roy Adams, I-Jackson, opted for it.