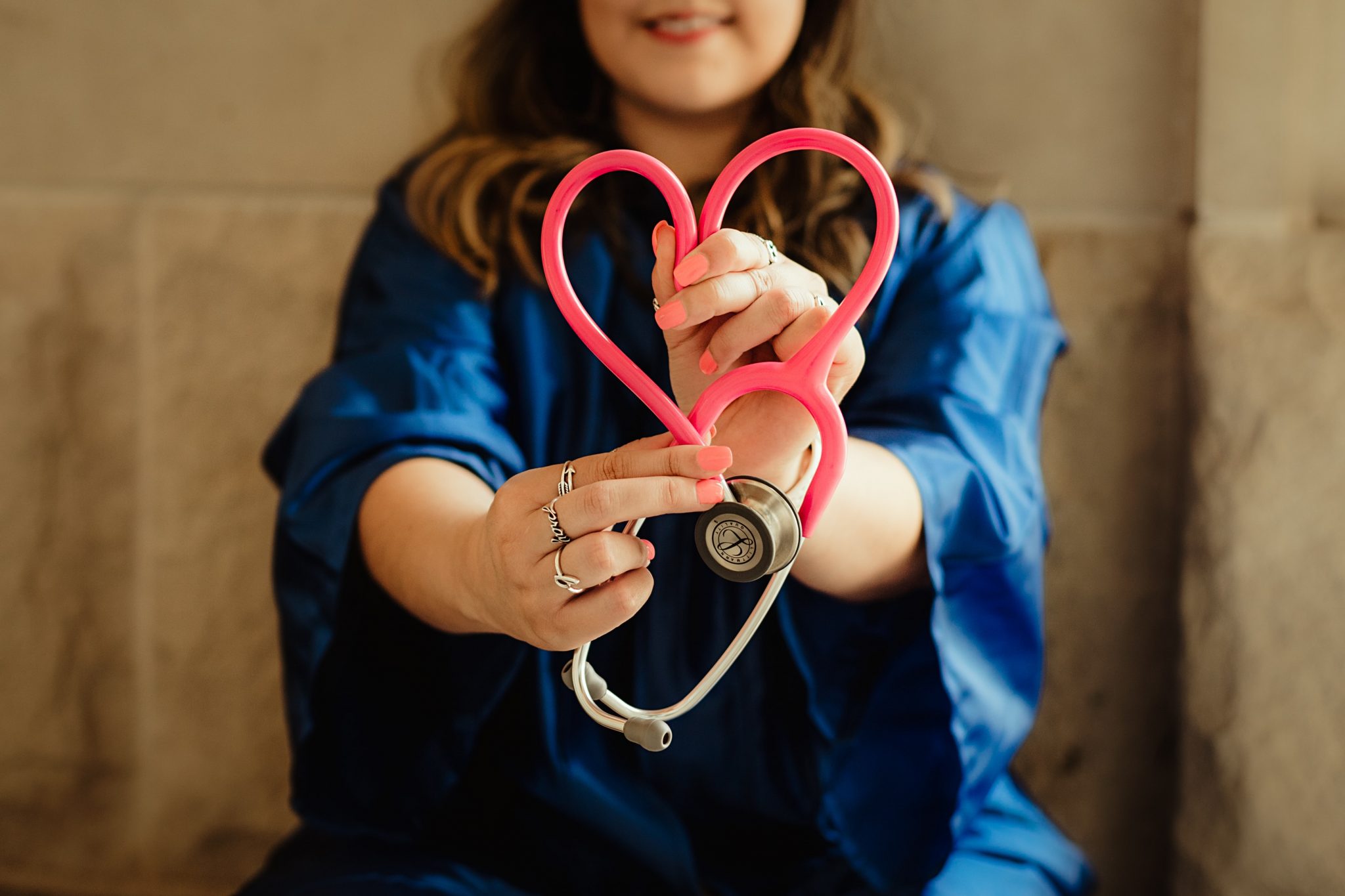 Louisiana Tech University's Division of Nursing, in partnership with MedCamps of Louisiana, recently introduced an opportunity for Nursing students to engage in practical, hands-on learning opportunities designed to increase their knowledge of pediatric care for children with chronic conditions.
"Healthcare is constantly changing, with most children being cared for in a provider's office instead of in an inpatient clinical setting," said Sarah McVay, Associate Professor of Nursing. "This change creates challenges for students, who then can miss out on the time to learn and experience providing care to children with both acute and chronic illnesses. In order to provide a well-rounded learning experience, our program began to look outside of the box, and this partnership was born."
The Heroes with Hearts Retreat pairs Louisiana Tech students enrolled in the Child Health Maintenance Course with campers at MedCamps of Louisiana. In this setting, Nursing students are able to learn the practical application of family-centered care, safety, communication, teamwork and collaboration, evidence-based practice, and quality care.
"Mutually beneficial partnerships are crucial to the continued success and growth of our mission here at MedCamps. Heroes with Heart is a prime example of a win-win partnership," said Caleb Seney, Executive Director for MedCamps. "Louisiana Tech Nursing students gain valuable experience and needed pediatric clinical hours while MedCamps campers get a fun filled weekend retreat and their parents get a much needed respite. We love our Heroes with Heart retreats, and we hope to expand the program eventually."
Through the experience, Nursing students are paired one-on-one with a camper who has chronic medical illnesses or disabilities, and they then learn, provide care, and evaluate outcomes in a comfortable setting.
"Our students help provide all daily care activities, medication or treatment administration, assist with mobility and participate in camp activities alongside their designated camper," McVay, who also serves MedCamps as Head Nurse, said. "This involvement will permit a continuum experience, allowing the nursing student to have successful completion of clinical-site objectives."
The next scheduled Heroes with Hearts Retreat will be held Nov. 4-6.