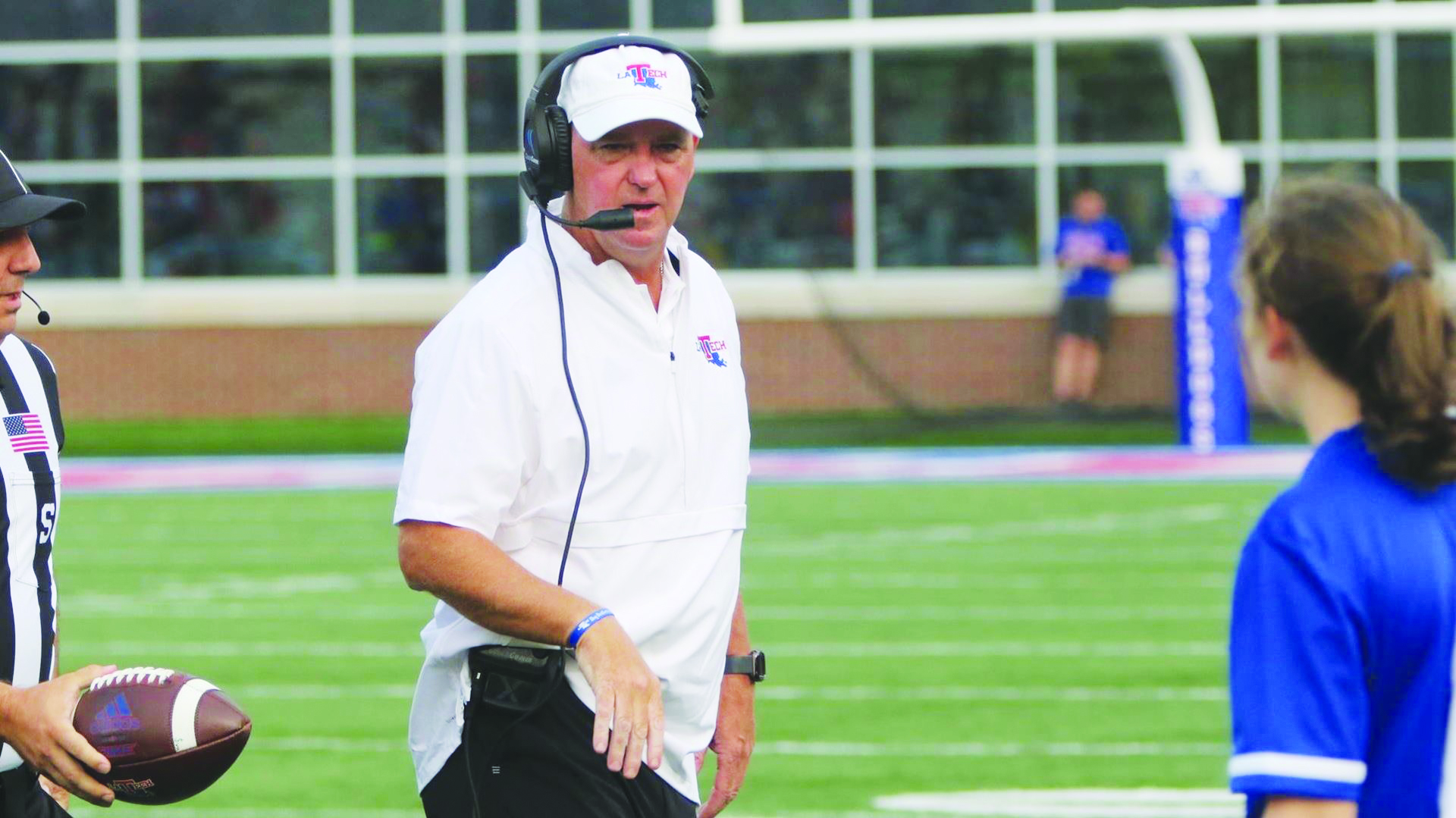 A familiar face comes to Joe Aillet Stadium Saturday as former Bulldogs head coach Sonny Dykes leads his Southern Methodist Mustangs against Louisiana Tech.
Tech stands at 1-1 on the season while SMU is 2-0.
"This week is certainly going to be a challenge with SMU coming into town," said Tech coach Skip Holtz during his weekly press conference. "Sonny has done a great job building that program from where it was when he took over about three years ago. You look right now and he has his best team since he's been there. They've added some really talented transfers on this team and they are a very senior-laden team right now on both offense and defense. They return about 19 starters out of their top 22 from a year ago. They played 10 games and were 7-3 last year. They've added a transfer quarterback from Oklahoma that's playing really well with his arm and with his feet. They've got all five of their offensive linemen are back. Three of them are all-conference players. Their tailback last week rushed for 141 yards on 10 carries. He averaged 14 yards a carry against North Texas. He's a very explosive running back with a really solid, big, senior-laden upfront. They're running the ball really, really efficiently.
"The quarterback threw for over 300 yards. They have a first team all-conference wide receiver. They have a transfer from Oklahoma who was all-Big 12 as a tight end who is a big target for them. He has three touchdown catches through two games. They're averaging 45 points right now through tow games. They're a very explosive offensive football team. You can see coach Dykes handprint all over it and what they're doing offensively has really been impressive.
Holtz said his offense will be tested against the Mustangs.
"Defensively, they're every bit as impressive," Holtz said. "They're averaging 45 points a game. On defense, they're only giving up 10. They hired Jim Leavitt as their defensive coordinator from FAU who was a head coach at South Florida. He was very successful with the 49ers and was a coordinator at Oregon, Colorado and FAU.
"They're playing really hard for Coach Leavitt. The defense is not really complicated with what they do, but they line up and they play it and they're really physical at their game."
Holtz is hoping to build off a 39-26 home win over Southeastern Louisiana last weekend.
"It was nice to win. They say don't ever take winning for granted. Fifty percent of the teams in the country lost last week. I'm excited we were able to get a win. A week earlier, we had a lead at Mississippi State and weren't able to hold onto it. I was proud of the way the team was able to finish the game on Saturday. It certainly wasn't a perfect game as we talked about in the past. We are really a work in progress with so many new faces and what we're trying to do. There were a lot of good things in this game.
Holtz is hoping to see his defense to turn in a stronger showing.
"Starting on the defensive side of the ball, BeeJay Williamson played really well. He was all around the ball. He created two fumbles. He had two interceptions. One of them he scored on. He had a great individual performance. Levi and Ben Bell continued to be really solid up in front on the defensive line. Our linebackers are playing really well right now when you talk about Trey Baldwin, Tyler Grubbs and Maki Carabin. They're really doing some good things.
Defensively, it certainly wasn't our best effort. We got on our heels a little bit. We have to do better against SMU."