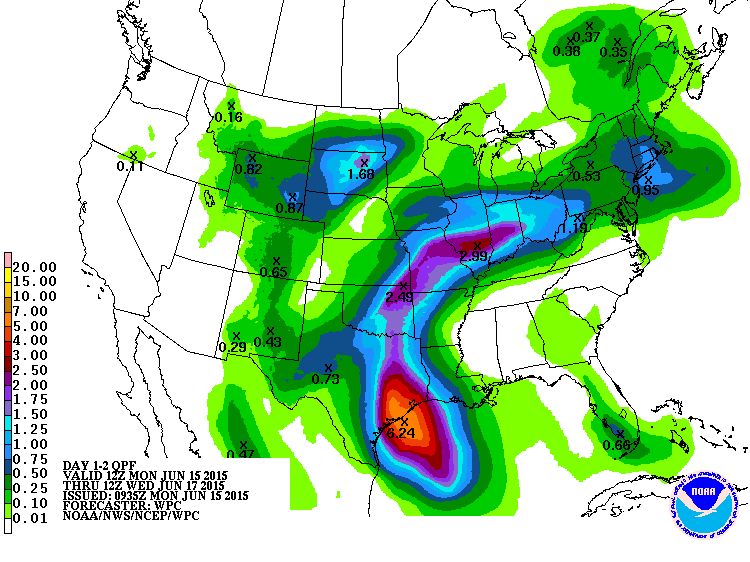 MIAMI — The National Hurricane Center says a broad area of low pressure near the Yucatan Peninsula could brew nasty weather along the Texas and Louisiana coasts and inland Monday night and Tuesday.
Hurricane center spokesman Dennis Feltgen says the low may develop into a tropical system.
But he says that whether it does or not, it's likely to slam into the middle and upper Texas coast and west Louisiana with at least 4 to 6 inches of rain and 40-mph winds.
He says that includes parts of Texas that were flooded only weeks ago.
He says people should pay attention to the system whether or not it's given a name.
Feltgen says a hurricane hunter plane checked it Sunday afternoon and another will go Monday morning.