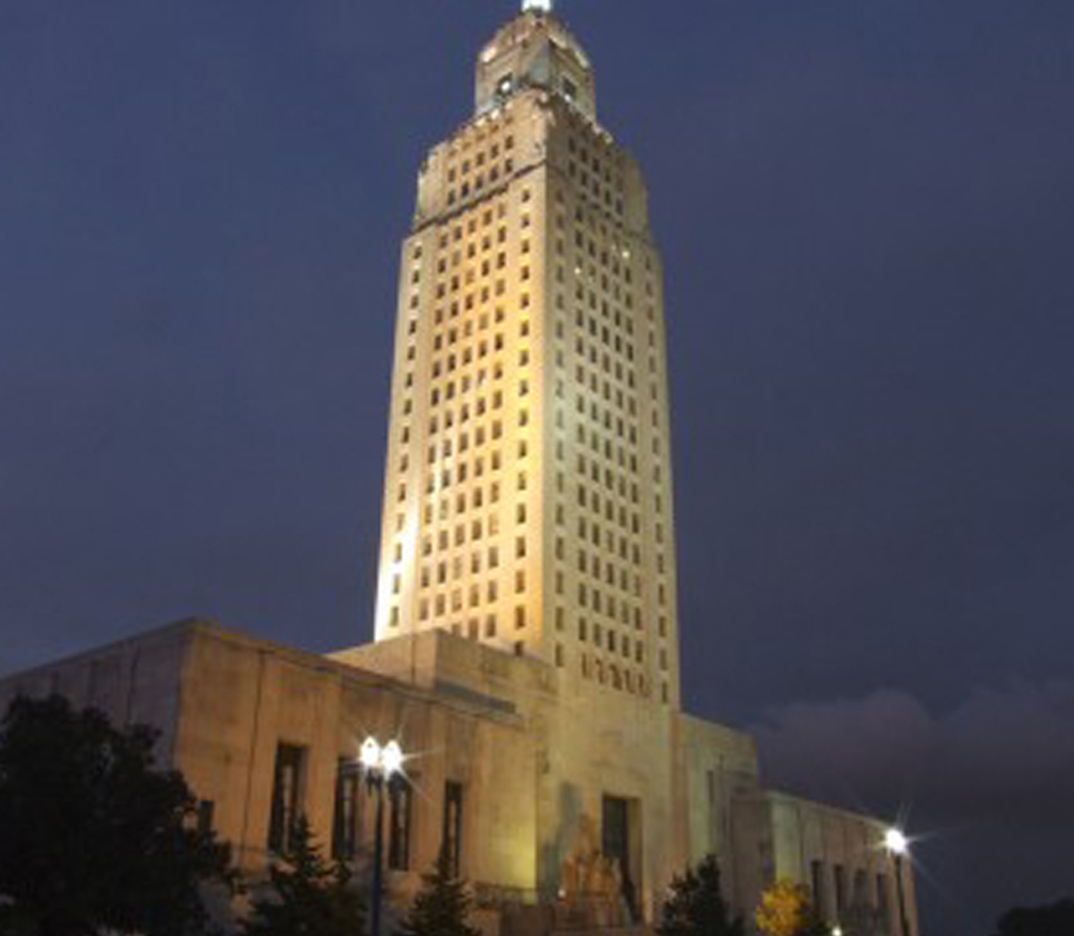 (The Center Square) – Louisiana voters approved a constitutional amendment that decreases the maximum individual income tax rate from 6% to 4.75% beginning next year.
The results from Webster Parish on the four Constitutional Amendments in the Nov. 13 election include the following.
Constitutional Amendment NO. 1 which Authorizes streamlined electronic filing, remittance, and collection of sales and use tax, had a NO vote of 52.63% 1,473 47.37% 1,326 in Webster Parish.
Constitutional Amendment NO. 2 which lowers maximum allowed rate of income tax and allows providing a deduction for federal income taxes, had a NO vote of 50.72% 1,415 and a YES vote of 49.28% 1,375 in Webster Parish.
Constitutional Amendment which allows certain levee districts to levy an annual tax for certain purposes, had a NO vote of 69.26% 1,922 and a YES vote of 30.74% 853 in Webster Parish.
Constitutional Amendment NO. 4 which increases the amount of allowed reduction to certain dedicated funds when a budget deficit is projected, had a YES vote of 22.30% 621 and a NO vote of 77.70% 2,164 in Webster Parish.
According to unofficial results from Saturday's election, fifty-four percent of voters in Louisiana agreed to Amendment 2, which affects taxpayers making more than $50,000 and couples making more than $100,000 annually. Forty-six percent voted against the measure.
The change also removes the ability of the affected taxpayers to deduct federal income taxes from an individual's state income tax liability.
The amendment, one of four on the ballot was opposed by the Louisiana Budget Project, which said the amendment would "preserve a status quo where a majority of Louisianans struggle to make ends meet, public colleges and universities remain underfunded and funding for early childhood education remains scarce."
The Council for A Better Louisiana supported Amendment 2 and said reducing the income tax rate would be "revenue neutral to the state and taxpayers."
The free market Pelican Institute also supported Amendment 2.
"For too long Louisiana has been lagging behind our neighbors, but the people of Louisiana voted to start our comeback story by passing amendment 2 to simplify our tax code and lower our income tax rates to the lowest in the Southeast of states that levy the tax," Pelican Institute CEO Daniel Erspamer said in a statement. "This is just the beginning. This is a stepping stone to bigger and more substantive reforms in coming years. It is my hope that we look back on this night as the turning point that put Louisiana back on the path to prosperity."
Voters rejected the creation of a central sales tax authority in the state in the closest vote on the ballot. Fifty-two percent voted "no" and 48% said "yes" on Amendment 1, according to unofficial results.
That means Louisiana will continue its current system with the Louisiana Department of Revenue collecting the 4.5% state sales and use tax and local governments collecting 5% of the same tax. The system is further complicated by differing tax policies among the state's 64 parishes, according to a report from the Public Affairs Research Council.
"This highly decentralized system is unusual; nearly all other states allow a central collector who remits the revenue to the appropriate state and local jurisdictions and acts as the central authority for how and when taxes should be applied," the report said.
The Louisiana Association of Business and Industry (LABI) backed Amendments 1 and 2 and created a website campaigning for their approval, www.untanglemytaxes.org. The state's tax system is "complicated" and the amendments would "finally simplify our system, meaning lower tax rates and more jobs in Louisiana," the organization said on the website.
Voters also struck down two other proposed constitutional amendments. Amendment 4 would have allowed state lawmakers to redirect 10% of dedicated funding to other funds to cope with budget deficits, which is double the current amount of 5%. Seventy-two percent of voters said "no" with 28% answering "yes," unofficial results showed.
Amendment 3 would have allowed levee districts created after 2006 to raise taxes in districts where a majority of voters approve. The money was slated to go toward "constructing and maintaining levees, levee drainage, flood protection and hurricane flood protection" Fifty-eight percent of voters said "no" to the amendment with 42% approving the measure, according to unofficial results.
Turnout was low with about 13.5% of registered voters going to the polls, according to figures from the Louisiana's Secretary of State's Office.