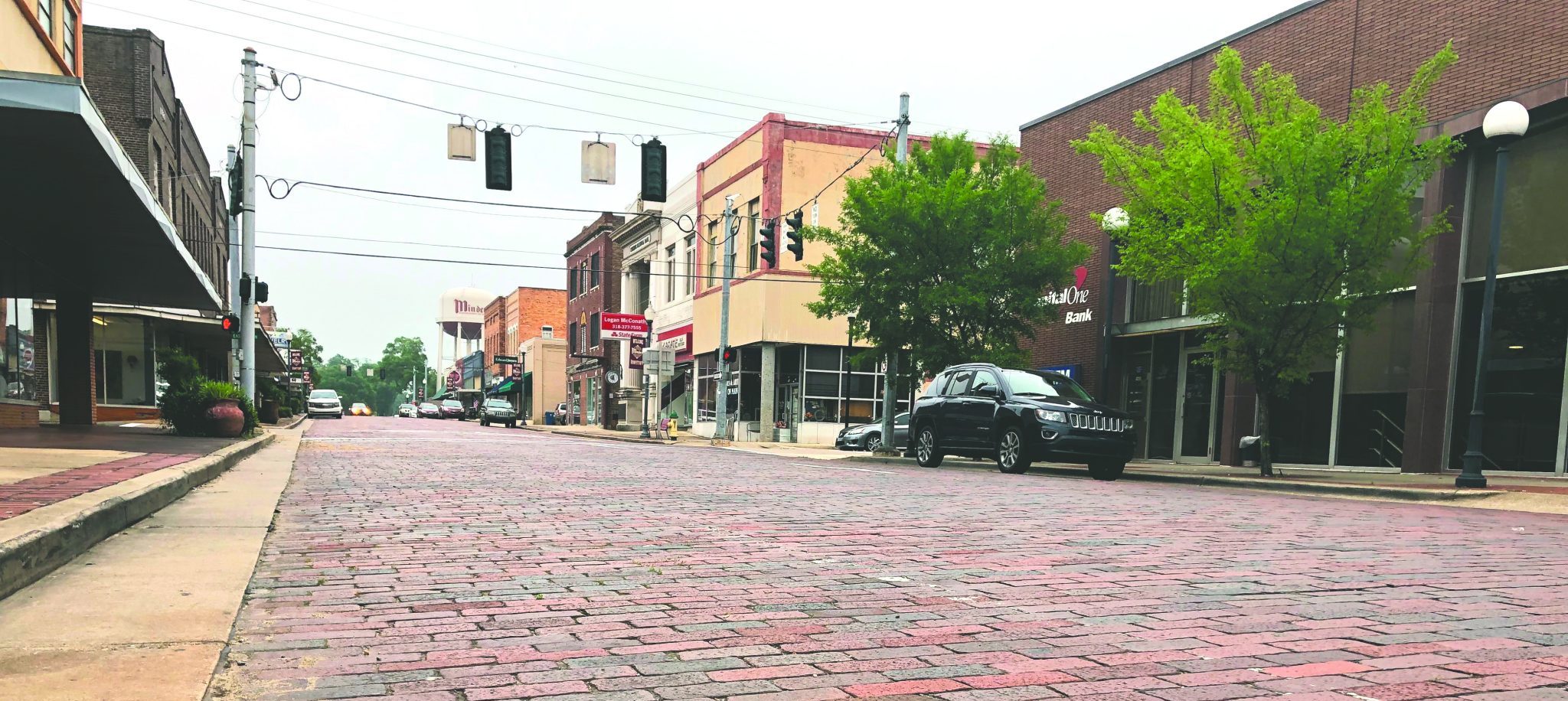 Repainting to begin within the next few weeks
In a joint effort between the City of Minden and the Historic Festival district, the parking spots along Main Street will be repainted.
Re-doing the parking spots is actually a bit more complicated than it may initially seem, due to an overlap in who is in charge of upkeep Main Street. Minden Mayor Terry Gardner said, "The bricks are owned by the city, but (Main Street) is a state highway. The Department of Transportation and Development will only do the middle stripe. So it's the city's responsibility to do the parking stripes."
The main issue with doing the parking stripes is "that it's pretty expensive," according to Gardner. This being the case, the Mayor then contacted the Historic Festival District to set up a partnership to help pool resources in order to re-do the parking spots. Due to this partnership, "the city is going to pay half the expense, and (the Historic Festival District) will pay half the expense," Gardner said. "This won't just be a quick spray paint job either. The touch up will be done using thermoplastic materials."
The parking spots along Main Street have been needing a touch-up for some time, and being in their current state has led to people parking incorrectly, which can at times be hazardous. "People have a tendency to cheat on those corners and park in the no-parking zone, and it makes for a real dangerous intersection," said Gardner.
The Mayor also said, "We hope this will encourage everybody to park more correctly." Though, if new paint isn't enough to "encourage" people to park correctly, "The police department is going to start supervising the new parking spots a little more thoroughly."
The repainting of the parking spots is going to take place on a Sunday within the next two weeks. People should expect the road to be temporarily closed for that day. "Half of the road will be closed for half of Sunday, and the other half will be done later the same day."