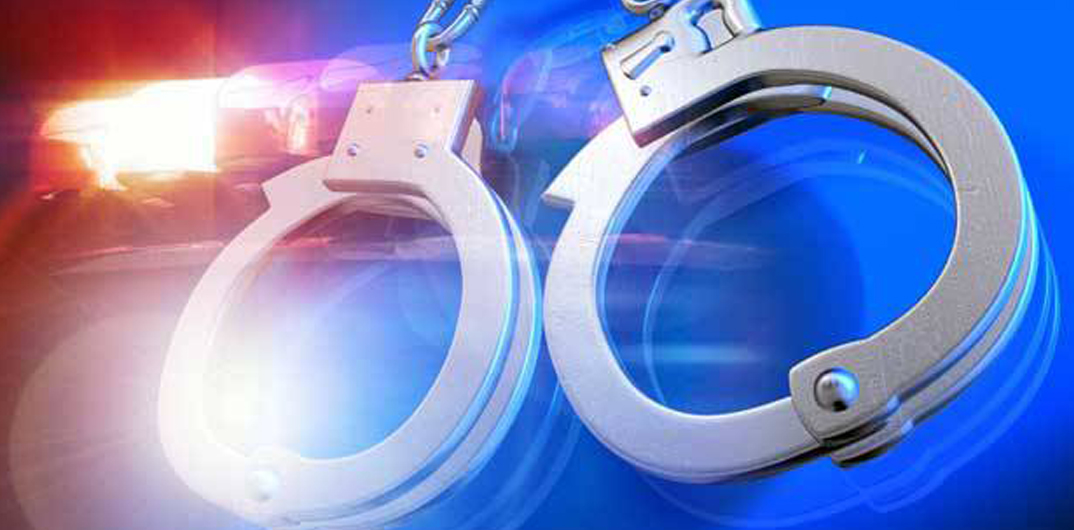 A Minden man was arrested May 13 on Sibley Road for possession of drugs and weapons. Tadazion Jackson (25), who is a convicted felon, was found to be in possession of marijuana, hydrocodone, and a firearm.
Minden police officers had been dispatched to Pershing Street after receiving a call about a fight. "While officers were en route to the location of the fight, dispatch advised officers that a black male subject with a white shirt and blue and red shorts got into a gray Honda and was headed down Lee Street," states the booking report. Dispatch also advised them that this man was reported to have had a gun in his waistband.
The officer spotted the vehicle turning off of Lee Street onto Sheppard Street and got behind it before turning on his siren. The Honda turned left onto Sibley Road, pulling to the far right and slow-rolling for a few minutes before coming to a stop on the sidewalk.
"The front seat passenger, identified as Zytwone Robinson, opened the door and attempted to run," the report stated. "Once Robinson noticed I had him at gunpoint, he jumped back in the car."
Backup officers arrived, and both men were handcuffed. Jackson, the driver, gave consent to search the vehicle. Officers discovered a firearm (Hi-Point .380), natural marijuana, hydrocodone, and $1,029 in cash.
Jackson confessed that all the narcotics belonged to him, but denied possession of the firearm.
The report then states: "Post Miranda, Robinson stated, once I got behind them with lights and siren, Jackson pulled the firearm from his waistband and handed the firearm to him. Robinson stated Jackson told him to run when he stopped the vehicle. Robinson stated that he stuck the firearm under the passenger seat. Robinson denied possession of all narcotics in the vehicle. Due to Robinson's statement about Jackson having the firearm in his waistband and the caller advising that Jackson had the firearm in his waistband, the possession of the firearm was believed to be Jackson's."
Due to the circumstances and Jackson's prior record, he incurred a number of charges including flight from an officer, possession of Schedule I (marijuana), possession of Schedule II (hydrocodone), possession of drug paraphernalia, possession of a firearm by a convicted felon, possession of a firearm in the presence of CDS (controlled dangerous substance), possession of a firearm during an act of violence (the fight the police were originally called to), illegal carrying of weapons (brass knuckles), and driving without a license.
Jackson was taken to the Minden police department, where he was booked. He was later transported to the Bayou Dorcheat Correctional Center. Robinson was released.