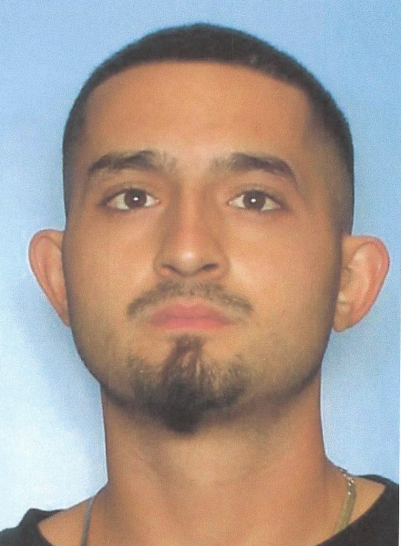 A Minden man was arrested on Monday for imprisoning his girlfriend and beating her.
While on patrol, a Minden police officer was flagged down by a woman who said that her friend was being held against her will and being beaten by her boyfriend, Alexander Gonzalez (24). The officer proceeded to the 1000 block of Shreveport Road to investigate.
The arrest report states: "Once on the scene…, Gonzalez and [his girlfriend] were standing outside of the camper trailer. As I approached [the girlfriend], I could see that she had visible lacerations and bruising around her neck. I had her step to the rear of my unit to ask her what was going on. [She] stated that Gonzalez had refused to let her leave their camper trailer all day. Anytime she attempted to leave, he would place his hands around her neck or grab her arms to force her to stay at the camper. [She] stated that, at one point, she lost consciousness due to him choking her. [She] advised that he struck her arms and leg in an attempt to force her to stay."
The officer completed a Louisiana Automated Victim Notification System (LAVNS) form with the girlfriend. LAVNS is an automated system that can be used to search for information about an adult offender's current custody or case status. When a person registers, they will be notified automatically when an offender is released, transferred, or even escapes from a parish facility.
Gonzalez was arrested and charged with domestic abuse battery with strangulation and false imprisonment (both felonies) before being transferred to the Bayou Dorcheat Correctional Center.