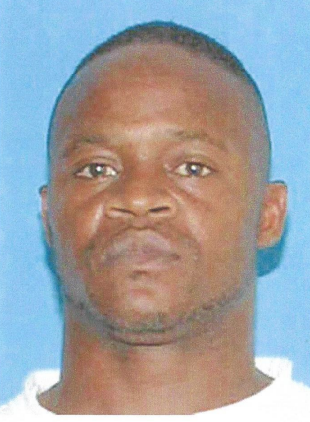 A Minden man was arrested on drug charges and resisting arrest last Friday after police officers followed through on a report that the man was in possession of both drugs and a gun.
Officers had received multiple calls about James "Skull" Bailey, 53, walking down Plum Street with drugs and a gun. "I observed Bailey standing in the intersection of Plum at George Street," said the arrest report. "When he saw me, he put his right hand in his waistband. I went to the end of the block and radioed for backup before making contact with Bailey."
The officer's backup arrived in time to conduct a "Terry stop"—a brief, temporary involuntary detention of a person suspected of being involved in criminal activity—based on the calls they had received. The officers had Bailey place his hands on the hood of a police vehicle and frisked him for weapons.
"I felt a hard cylindrical object in the right side of Bailey's waistband," the report states. "I believed the item to be the handle of a gun." At that point, Bailey took off running and was tackled by the officers.
After a struggle, the officers were able to physically restrain Bailey and force his hands behind his back to be handcuffed. Bailey had to be held down by multiple officers to be searched, with one officer suffering minor cuts and scrapes as a result.
And—April Fools—the object turned out not to be a gun but, instead, to be a sock stuffed with multiple baggies of marijuana (packaged for sale) as well as a hard case containing ecstasy and more than ten rocks of cocaine. The drugs totaled 59.29 grams of marijuana, 3 grams of cocaine, and 4.59 grams (14 doses) of ecstasy.
Bailey was charged with two counts of resisting with force or violence, possession of ecstasy with intent to sell, possession of marijuana with intent to sell, and possession of crack cocaine with intent to sell.