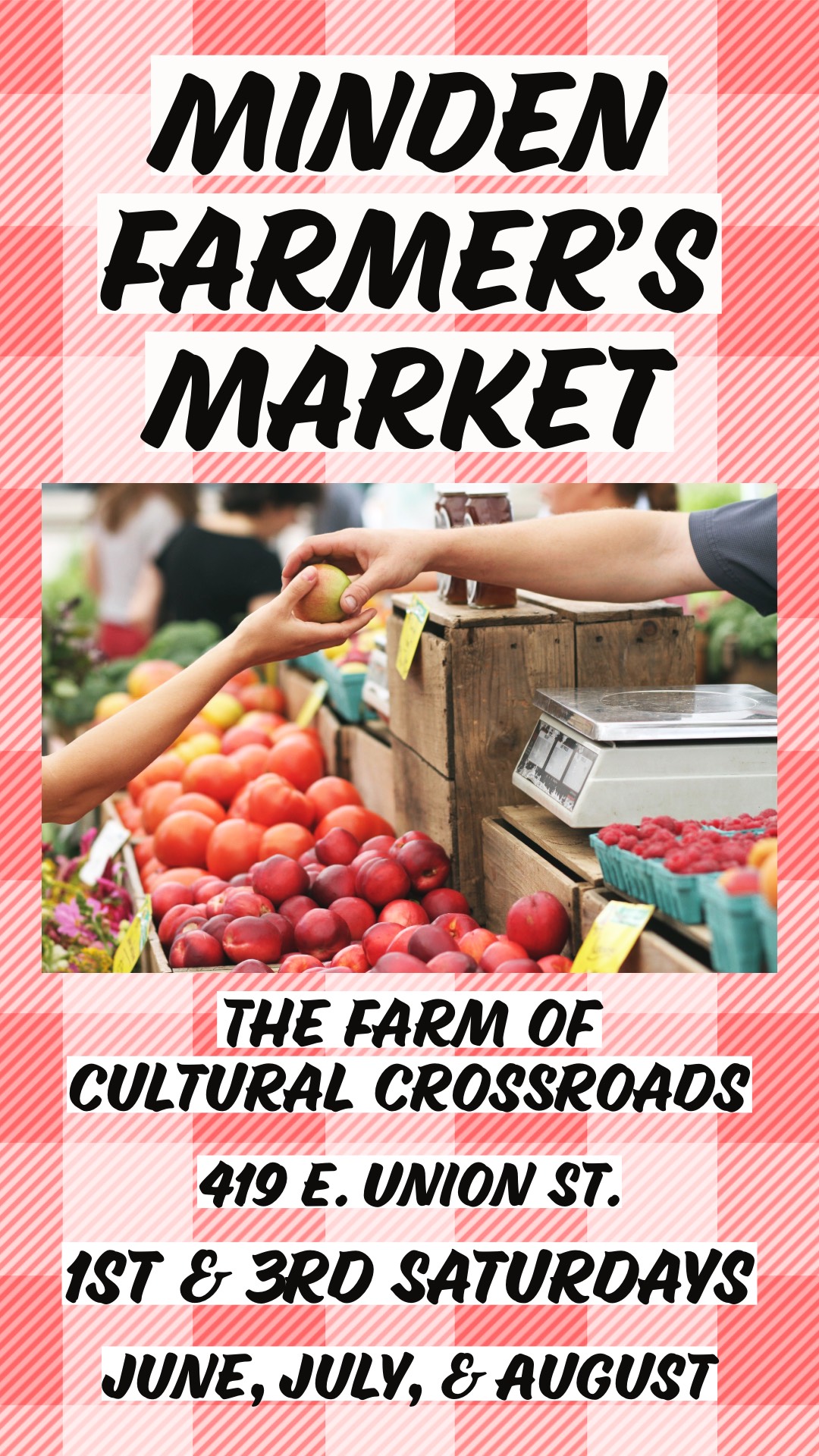 The Farmer's Market will be returning to The Farm of Cultural Crossroads this summer, and they are looking for more vendors to participate.
Farmer's markets are a way for consumers to get food directly from local farmers and other agricultural producers. Buying from a local farmer's market allows you to get the freshest seasonal produce while supporting local growers. Not only will you know where your food is coming from but you will know that it has been transported only a short distance without sitting in storage for weeks. And you will be helping to support local small businesses.
The Farm is only accepting vendors who sell "produce, meat & dairy, and prepared foods / food products," said Brandi Cade, Executive Director for The Farm of Cultural Crossroads.
The markets will be held on the 1st and 3rd Saturdays of June, July, and August from 8 am until noon.
If you would like to participate as a vendor, please go to their website at www.culturalcrossroadsofminden.org/farmersmarket and complete the Vendor form. The fees will be $25 per Saturday, but if you sign up for all eight Saturdays the total charge will be only $175.
If you're just looking for some great, fresh food and a way to connect with your community, be sure to come visit the Farmer's Market and support your local growers and bakers.