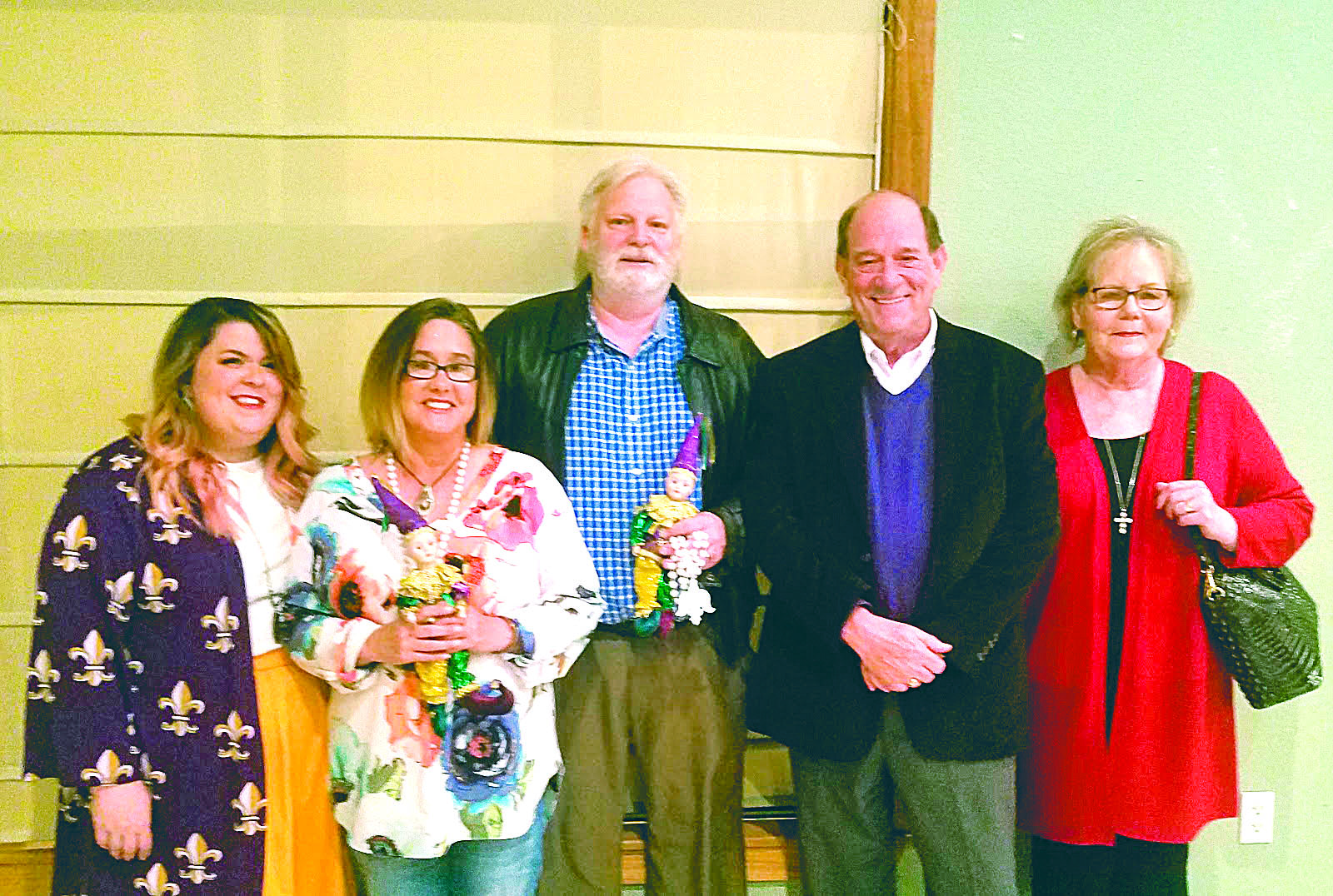 Parade theme, grand marshals named Tuesday
Springhill – Dozens of townspeople waited eagerly Tuesday night along with Springhill's newly elected Mayor, Ray Huddleston, as the city unveiled this years 'Mardi Gras on Main' theme, and celebrated their Grand Marshals – The Fuller Center of Webster Parish.
The 2019 theme is Game Night, and Springhill Main Street Executive Director, Amber Cobb, had a multitude of ideas involving boardgames such as Monopoly, Candy Land, Yahtzee, Scrabble, and many more.
"If you've got a fun, competitive spirit and just enjoy spending time with friends and family, this is for you," said Cobb.
The parade is scheduled for February 16 at 1p.m. For further information please contact Amber Cobb at ambercurtiscobb@gmail.com or visit the Springhill Main Street facebook page.