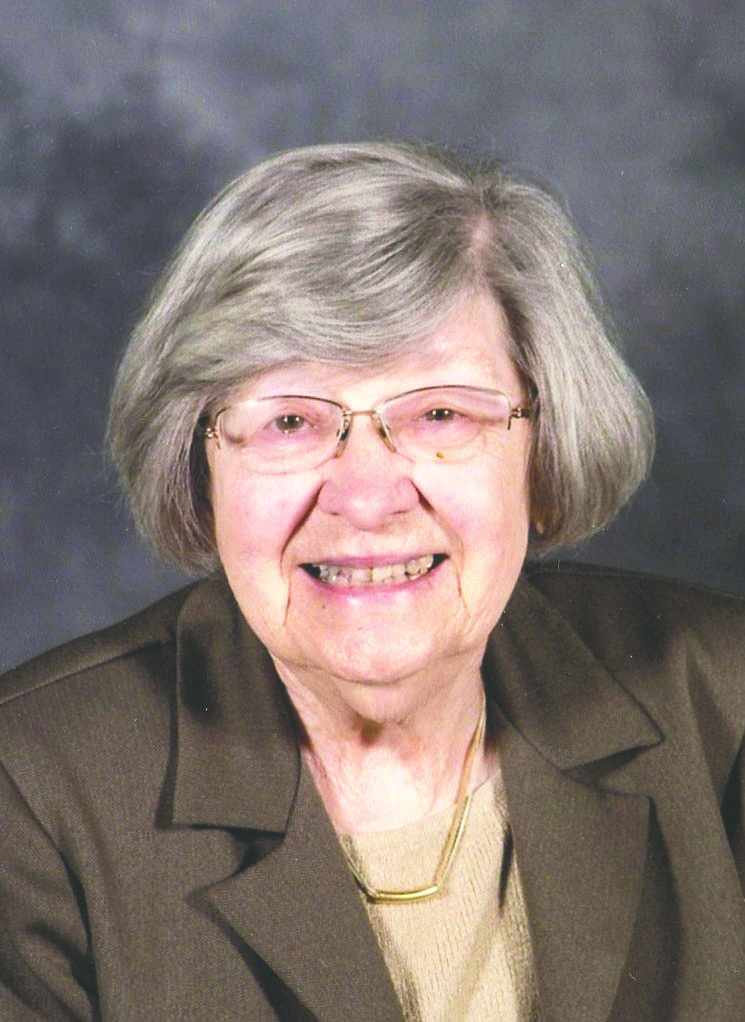 Bossier City, LA- Funeral services for Mrs. Mary Virginia Savacool Stewart, age 86, will be held at 2:00 pm on Monday, December 3, 2018 at Doyline First Baptist Church in Doyline, LA with Dr. Charles Dobson and Pastor Shane Nugent officiating. Interment will follow in Doyline Cemetery under the direction of Bailey Funeral Home, Plain Dealing, LA. Music will be provided by Cee Simmons and Ferrell Baskin.
Visitation will be held at First Baptist Church, Doyline on Monday, December 3, 2018 from 1:00 pm to 2:00 pm.
Mrs. Stewart was born on May 7, 1932 to William D. and Alma M. Burt Savacool in Doyline, LA and passed away on Thursday, November 29, 2018, in Bossier City, LA. She was an avid reader, musician, and an elementary school teacher.
She taught in the Music and Drama Department of Northwood College in West Baden, IN, retired from Springs Valley School System after 12 years of service and was Secretary at Central Baptist Church in Carthage, TX. She volunteered her talents as pianist and organist for multiple churches and organizations.
She is survived by her daughter, Susan Edwards and husband John of Bossier City, LA; son, Stanley P. Stewart and wife Cindy of Jasper, IN; two grandsons, Jason S. Edwards of Benton, LA, Derek S. Edwards and wife Elise of Shreveport, LA; two granddaughters, Cassie G. Person and husband Mitchell of Benton, LA, Alisa G. Stewart of San Diego, CA and her mother Angie Elkins Day; two great-grandsons, Wyatt Wilkins, and Maddux Person; a great-granddaughter, Charlotte Person; a sister, Nelda Richardson of Ft. Myers, FL; a brother-in-law Tommy Stewart of Dallas, TX, and a host of nieces and nephews.
Mrs. Stewart was preceded in death by her husband of 54 years, Arthur B Stewart, Jr.; son, Steven M. Stewart; sister, Billie Dunn; brothers, Richard Savacool and Cecil Savacool; and her parents.
Pallbearers will be Jason S. Edwards, Derek S. Edwards, Wyatt Wilkins, Mitchell Person, Tommy Stewart and John Edwards. Honorary pallbearer is Michael Stewart.
The family wishes to give special thanks to STAT Home Health, St. Joseph Hospice and Companion Home Services.
In lieu of flowers the family requests memorial donations be made to the charity of your choice.
Sign our online guest book at www.baileyfuneralhome.net
Bailey Funeral Home
Springhill, LA