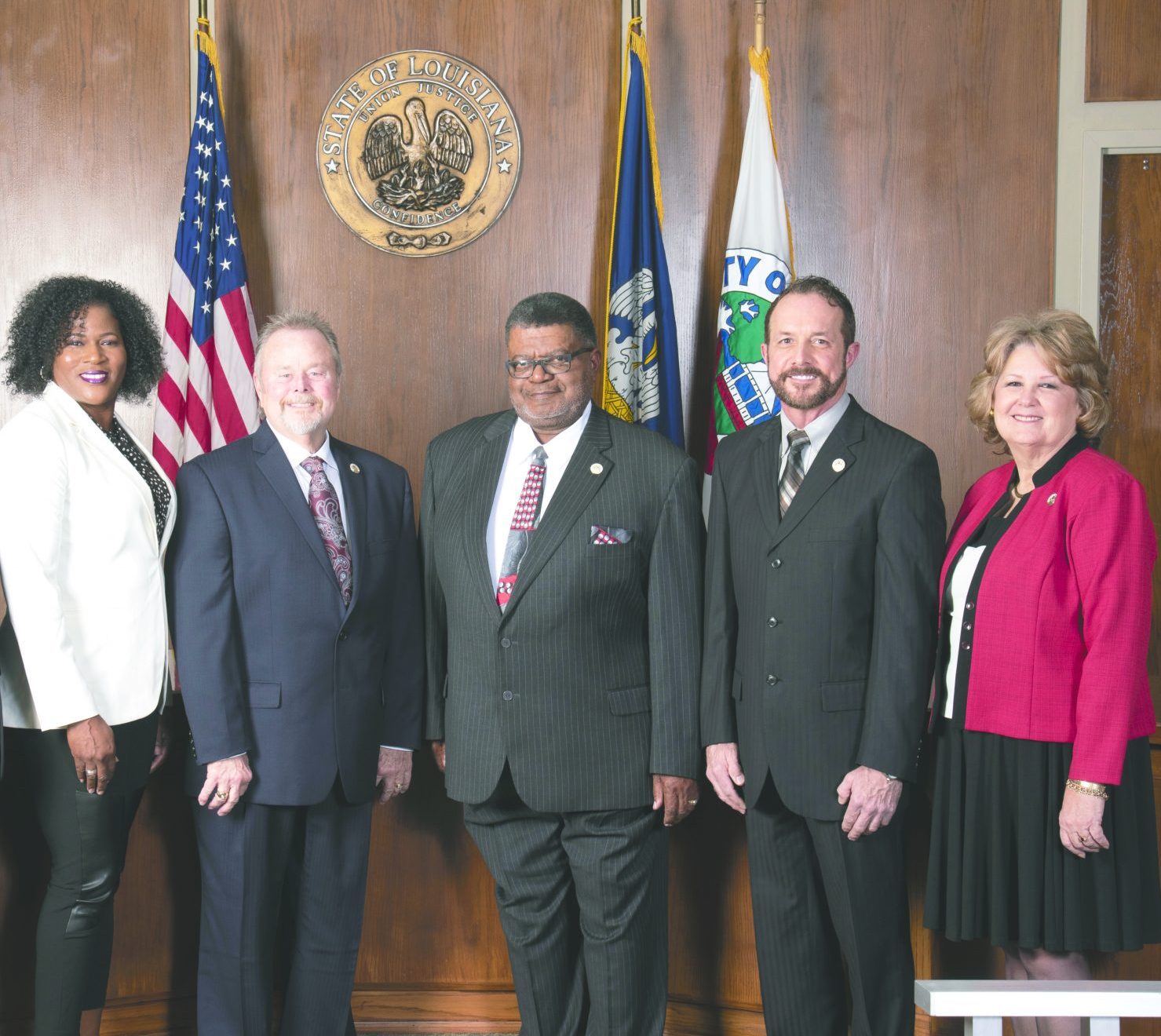 Decision comes during discussion at city council workshop on civil service hiring procedures
Minden Mayor Terry Gardner will rescind his veto of last week's City Council rejection of two Minden Police Department candidates. His decision came during a two-hour workshop Monday.
"I will rescind my veto. And the the reason I am rescinding my veto is information about the candidates that were withheld by some before the city council meeting was not revealed to me," Gardner said. "After I was given the information, by one of the city council members, the chief [of police] and I did our own investigation on these two applicants. And at this time, after the new policy is put into place, the city council will have the opportunity to approve these two applicants."
The official agenda was to discuss the procedures for hiring civil services employees, but the discussion of council members kept returning the the action, and subsequent veto, of the March 4 council meeting.
"I don't know how we can move forward until we discuss what brought us here," District B Councilman Terrika Williams Walker said.
City Attorney Charles Minnifield emphatically discussed whether or not the veto was proper, citing 1981 Attorney General's opinion of a case with somewhat similar circumstances.
"In our opinion, a mayor may not veto a failure or refusal of a city council to adopt a motion," Minnifield quoted the opinion.
Prior to Gardner's decision to rescind the veto, some council members wanted to get a more up-to-date opinion from the Louisiana Attorney General. "I'd like to have a current opinion from the Attorney General," District E Councilman Pam Bloxom said.
During some of the discussion on hiring procedures, Gardner, along with several council members said the current system of hiring and confirmation was flawed.
Currently, background checks are only performed in Minden and Webster Parish, Gardner said. He then showed a folder from TRAK1, a company the city is considering to perform background checks. "They are going to do all the background checks," Gardner said. "That way no employee, no elected official, nobody will do this, but this company will do this. The full report will be turned in to the city council."
As procedural discussions progressed, the mayor and council expressed the need to perform interviews of public safety personnel during the hiring process, effectively negating the necessity of the city's personnel committee for those particular hires.
If passed as discussed, the potential hires will go before the civil service board. If they are advanced from that board, a background check would be performed and then a special meeting of the council would be called. During that meeting, the council would declare an executive session to interview candidates, one at a time. Following the interview, the council would take action at the next scheduled council meeting. During the interim, psychological and physical testing would be performed, prior to final approval by the council.
"There is no sense spending money on the tests if we aren't planning to approve them," District A Councilman Herbert Taylor said.
Throughout the workshop, Gardner's veto was further discussed, usually cued by District C Councilman Vincen Bradford asking, "Are you going to rescind the veto?"
District D Councilman Keith Beard said the council's newness in office added to confusion and error during the March 3 meeting.
"We're all new," he said. "We're learning. Lesson learned. I wish someone would have said, 'I'd like to make a motion to go into executive session.' That's a mistake we made."
"We all made a mistake," Gardner said. "We just have to get past this. We all have to be in the same room together. We've got to respect one another."
Proposed changes to hiring procedure will be considered by the council at its next scheduled meeting, currently set for April 1. The council plans to meet in another workshop prior to that meeting on March 29.