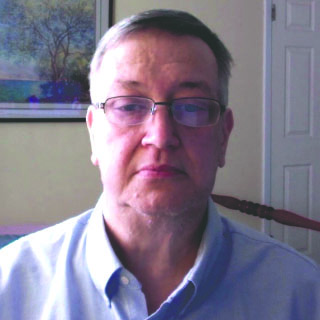 Editor's Note: Today's Echoes of Our Past is a continuation from yesterday's edition of the Minden Press-Herald
Many of the structures so familiar to those of us reared as Southern Baptists, such as the graded children's choirs and other institutions and strategies of music education in churches were created by McKinney. His popularity as a hymn writer continued to boom. In preparation for the creation of a new Baptist hymnal in the 1950s, after McKinney's death, a survey was conducted among all Southern Baptist Churches to submit their favorite hymns. More than forty of McKinney's hymns came back on the list of favorite hymns to be considered for inclusion in the book.
After leading the music at Church Music Week at Ridgecrest Baptist Assembly in North Carolina in late August 1952, McKinney and his wife headed to Gatlinburg, Tennessee for a few days of vacation before returning to Nashville. On September 2, 1952, near Soco Gap, North Carolina, McKinney's car was rear-ended on a rain-slickened highway. He was thrown from the car and his own vehicle ran over him crushing his chest. B. B. was taken to a nearby hospital in Bryson City, NC, where he lingered for several days, never regaining consciousness, before dying on Sunday, September 7. Mrs. McKinney was uninjured in the accident. His Funeral was held on September 9 at First Baptist Church Nashville and a memorial service was held at the Sunday School Board on September 12 featuring McKinney's him Satisfied with Jesus as a summation of how he lived his life. He was buried at Woodlawn Memorial Park in Nashville. Beyond the legacy McKinney left through his hymns and his work inside the Southern Baptist Convention, the family tradition was continued by his nephew, James Carroll McKinney, a native of Minden who served as Dean of the School of Church Music at Southwestern Baptist Seminary from 1956 through 1994.
This coming Sunday, March 24, the legacy of Baylus Benjamin McKinney will be remembered with the dedication of a historical marker to be placed at the old McKinney home place on Highway 792 about 1 ½ miles south of the "four way" intersection in Heflin. The movement to recognize the work of the Webster Parish native has been underway for many years. The plan to erect a marker was a goal of the Heflin Homemakers Club as far back as 1977. In the 1980s, McKinney's home church, Bistineau Baptist Church, began holding an annual hymn sing in his memory and around 2002 they placed a historical marker at the church. (I was interested to learn in my research that there was no Heflin Baptist Church when McKinney was growing up in the area, it was formed out of Bistineau in 1921.) The new marker came about through the efforts of Stewart Beatty and the Heflin Baptist Church. A dedication ceremony will be held at the church, beginning at 3:00 p.m. on the 24th. Several of McKinney's hymns will be sung and a historical presentation and a slide show will take place. The marker will be unveiled and presented to the congregation.
Webster Parish has produced many musicians of note, Gene Austin, Percy Mayfield, Trace Adkins, but it might well be said that the musical gifts of none of them have touched and changed the lives of more people than the work of native son B. B. McKinney. If his music touched your life, perhaps you would like to attend this ceremony to honor his memory and put a permanent notation of his story for the public to see.
Webster Parish Historian John Agan's column appears Tuesdays in the Minden Press-Herald.