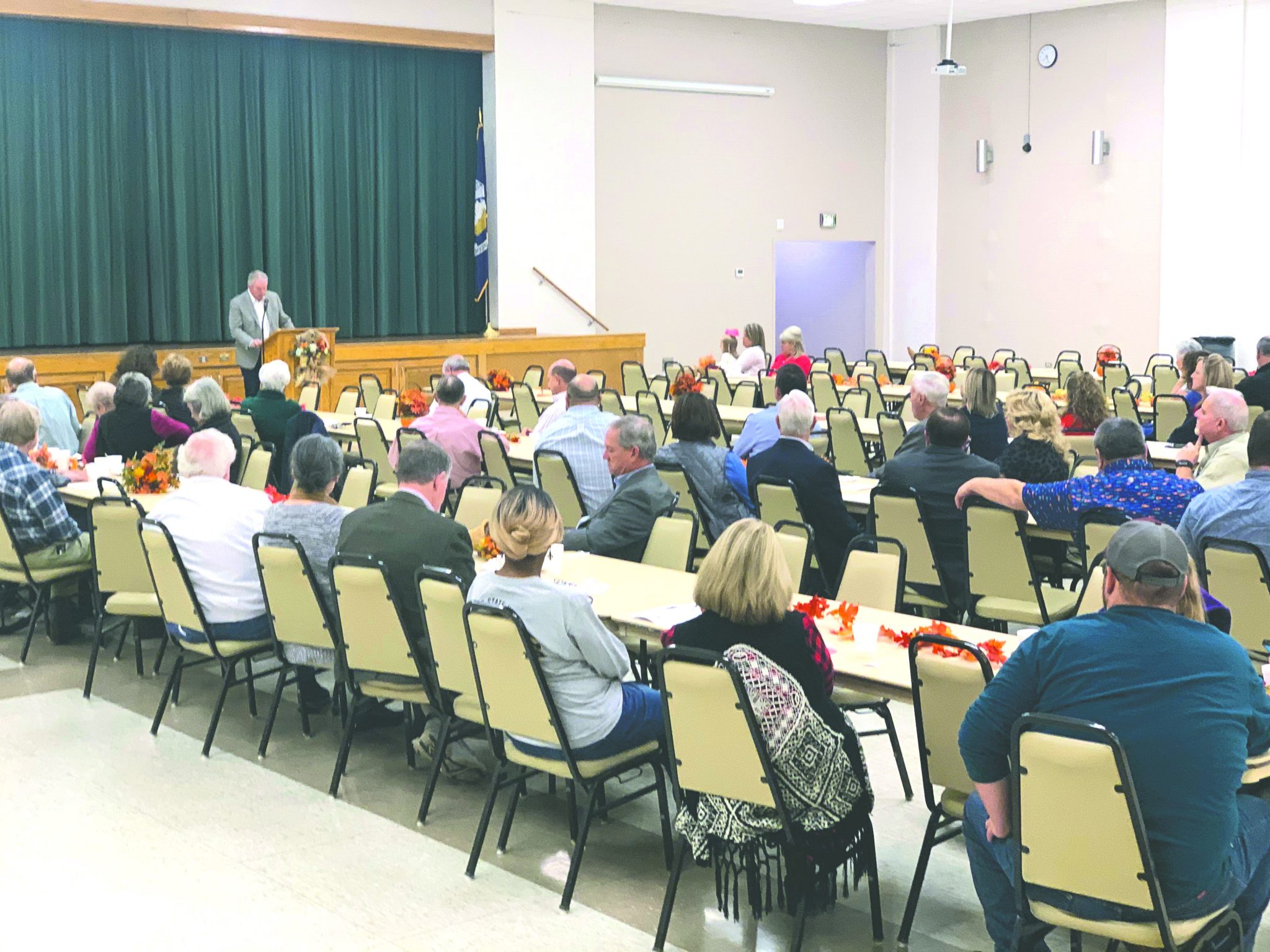 Early Thursday morning, farmers and city folk alike gathered in the Minden Civic center for the Farm-City Prayer Breakfast. The event was hosted by the Agriculture Committee and the Greater Minden Chamber.
"We and try and involve our farmers and city folks, cause we all depend on each other. We all like to eat, that's why we want our farmers, but the city folks help us support the programs that we do. So that's what we try to do each year, to recognize some farmers and city folks," said Buddy Thomas, Chairman of the Chamber Agriculture Committee.
The guest speaker for the event was State Representative Wayne McMahen. "I can't think of a better way to start the day than a prayer breakfast. I really think it's been a privilege in this last year to serve as your State Representative. I'm looking forward to these next four years. Senator Mills, I look forward to working with you, congratulations on your victory. I think there's a lot of things we can accomplish for Northwest Louisiana if we work together," said McMahen.
Many local businesses and community leaders came together to make this event happen. Brookshire's provided milk, juice, and coffee. Food was provided by Hugh Wood Catering, Smokin J's, and Hightower Meat Packing with breakfast being prepared by the City of Minden Employees, and Council.
Door prizes were also raffled off during the event. Those who contributed the door prizes are Webster Parish Assessor-Elect Denise Edwards, Webster Parish Clerk of Court Holli Vining, Mayor Terry Gardner, Chief of Police Steve Cropper, Police Juror Nick Cox, Carl Thompson of the Webster Parish Assessor's Office, Luke Guin of Performance Physical Therapy, Dorcheat Soil & Water Conservation District, and the Greater Minden Chamber.
Sponsors for the event include Minden Mayor Terry Gardner, City Councilman Pam Bloxom of District D, and the Minden Walmart.
"The event was very well attended. I want to thank all the young entrepreneurs and young leaders for showing up. I think everybody had a good time. The cooks that chefs that cooked for us this morning did a great job," said Mayor Terry Gardner.