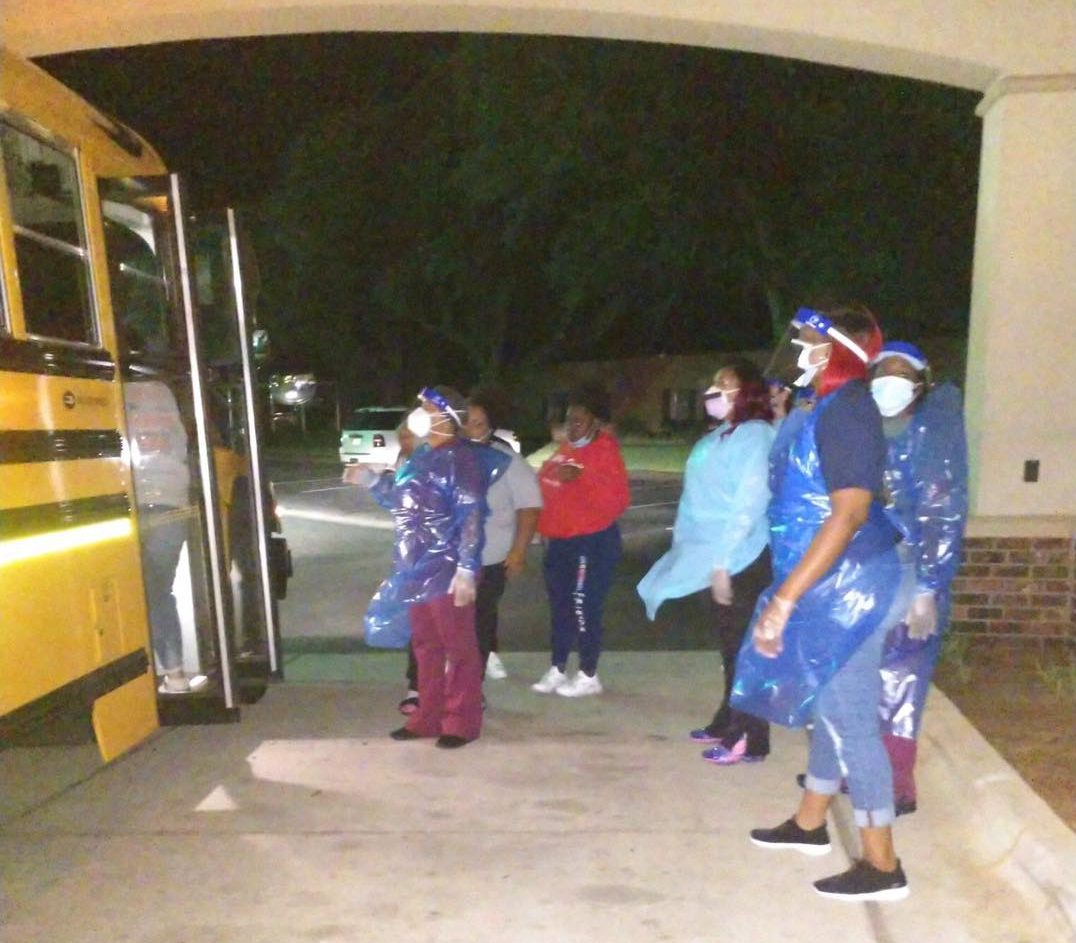 In preparation for Category 4 Hurricane Ida that tore through south Louisiana, Minden's Meadowview Health and Rehabilitation Center took in evacuees from their sister facility Patterson Healthcare Center, along with their staff and family members.
In a time of need, the Minden community banded together in order to get the evacuees a place to stay, cots to sleep on, and supplies to last them throughout their impromptu stay.
Mere hours after making a post publicizing their need for assistance, the community along with some help from the national guard banded together to ensure that places to sleep were prepared and that the evacuees got the supplies needed for their impromptu stay.
"We asked for help and our community showed up and showed out. Thank you to Amy Phipps, the National Guard, and our Minden community for helping us prepare a warm and loving welcome for our evacuees from Patterson, Louisiana," Meadowview stated from their social media pages.
Several community leaders, organizations, and churches stepped up to help Meadowview prepare for the evacuees.
While Meadowview could take in the residents, separate lodging had to be found for staff and family members. All of the hotel rooms in Minden were booked to capacity due to the storm, so St. Rest Baptist Church stepped up and allowed the use of its B. F. Martin Life Center to house the evacuees.
Departments within the parish and city such as the Minden Fire Department and the Office of Emergency Preparedness helped to procure and move additional cots. Helping to supply bedding and linens was Minden Medical Center and Claiborne Memorial Hospital. Countless community members and churches such as Lakeview United Methodist Church helped by dropping off much-needed supplies.
Meadowview also thanks Homer Memorial Hospital, Professional Home Health, Pafford Ambulance, and anonymous donors for their support.
Late Saturday night, three busses packed with residents, staff, and family were transported to Meadowview where their staff along with assistance from the Minden Fire Department processed the residents and ensured everyone was accounted for and taken care of.
A total of 38 residents and 39 staff family members were transported in this effort.
"We're really grateful and appreciative to everyone who stepped in and assisted to help us. From the fire department to emergency preparedness, assisting us in the process of getting the residents off the bus and into the facility. We're very grateful that they came and assisted us," said Rebecca Myles, Meadowview Facility Administrator.