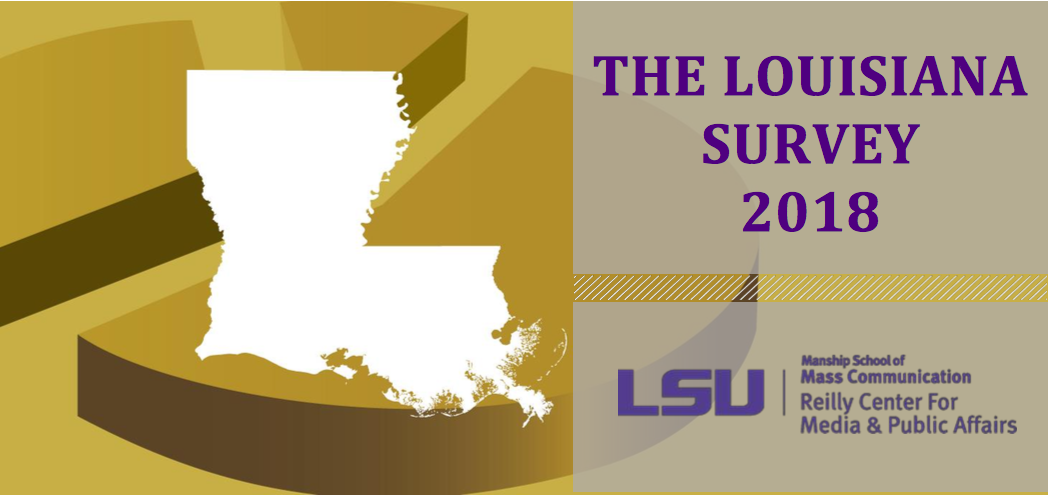 Kaylee Poche
LSU Manship School News Service
BATON ROUGE–The latest report in the 2018 Louisiana Survey conducted by LSU's Public Policy Research Lab found that a majority of Louisiana residents believe that both gender discrimination and sexual harassment are major issues and that the country should continue making changes to give men and women equality in the workplace.
According to the survey, released Friday, 70 percent of Louisiana residents say women face "a lot" or "some" gender discrimination. That was up from 63 percent who thought that last year. Republicans largely contributed to this increase, with the share of Republicans saying that women face discrimination rising to 52 percent from 42 percent.
Additionally, 61 percent of those surveyed say women face significant obstacles that make it harder for them to get ahead than it is for men. That was up from 58 percent a year ago.
This increase was largely due to African-American women, with 88 percent of them now believing women face obstacles, compared to 80 percent last year.
Three-fourths of Louisiana residents believe the country needs to make further changes to give men and women equality in the workplace, up 4 percentage points from last year.
The shares of Democratic men and Republican men who believe further change is necessary rose by 7 and 11 percentage points, while the share of Republican women thinking that decreased 7 percentage points.
"These results underscore that people in Louisiana see gender discrimination as a very real issue in our state and feel like there is much work to be done in that arena," said Dr. Michael Henderson, director of the Public Policy Research Lab.
The results of this survey come after a House committee and the full Senate rejected bills last month that would have required companies contracting with the state to pay men and women equally for doing the same work with the same levels of experience, something already required of state workers.
The Senate also rejected a bill that would have kept employees from being fired for asking about what fellow employees earn.
A Senate committee did, however, approve bills this week that would beef up anti-sexual harassment policies and training for all state employees.
The survey results also come in the larger context of the #MeToo movement and allegations of sexual misconduct against Secretary of State Tom Schedler.
Two-thirds of state residents say that recent allegations of sexual harassment and assault against prominent men in entertainment, politics and media reflect widespread problems in society rather than isolated incidents of individual misconduct.
Furthermore, 72 percent of residents say elected officials who are accused of sexual harassment or assault by multiple people should resign rather than stay in office. Schedler has said he plans to finish out the remainder of his term but will not seek re-election in 2019.
The Louisiana Survey is an annual project of the Reilly Center for Media & Public Affairs at LSU's Manship School for Mass Communication that aims to survey the opinions of residents across the state.