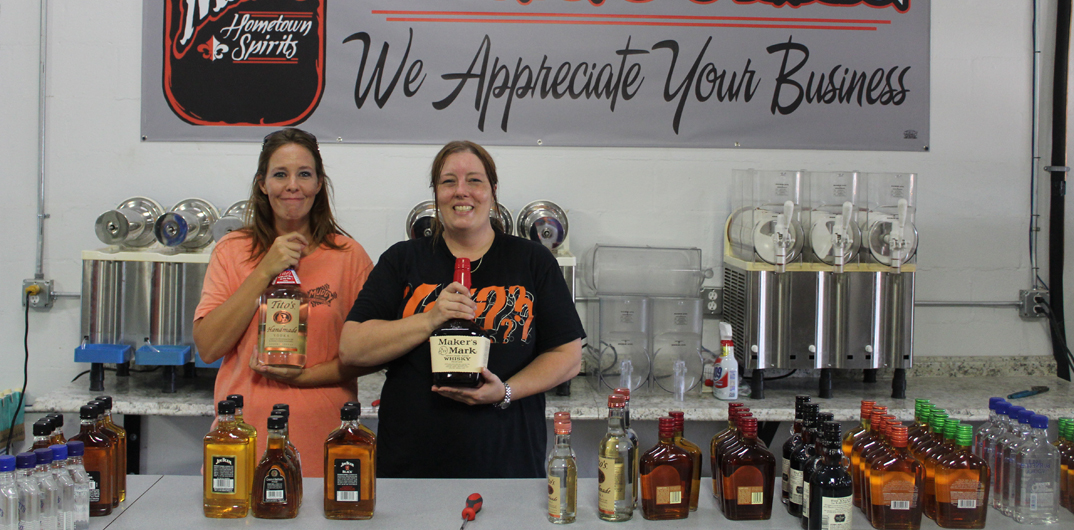 DIXIE INN — There's a new kid on the block in Dixie Inn.
Mike's Hometown Spirits, a new liquor store and specialty meat market, is opening its doors for business Monday. Store owner Mike Elshout said he made the decision to open the store after other liquor stores in Dixie Inn were sold to out-of-town owners.
"After the other stores sold we realized we didn't have anything locally owned," Elshout said. "We decided we would open it with the addition of the specialty meat market."
Inside Mike's Hometown Spirits will be Hugh Wood's Specialty Meats.
"We think it will do good," Elshout said. "We don't have any other specialty meat companies, so we thought we'd put the two together. Now, here we are."
Wood said the specialty market will feature a large variety of southern cuisine, including casseroles, soups, gumbos, boudin, sausage and select wild game such as quail.
"I think it's going to be the place to be for anyone who's grilling," Wood said. "We'll even have pans of dessert, like our white chocolate bread pudding."
The pairing certainly seems like a match made in heaven.
"His products and my products go good together," Elshout said. "It's a natural fit. Good cooking, grilling out with cold drinks. No one's done anything like this yet."
Elshout and Wood say Monday will be a soft opening, but a grand opening event will be held in a few weeks time.