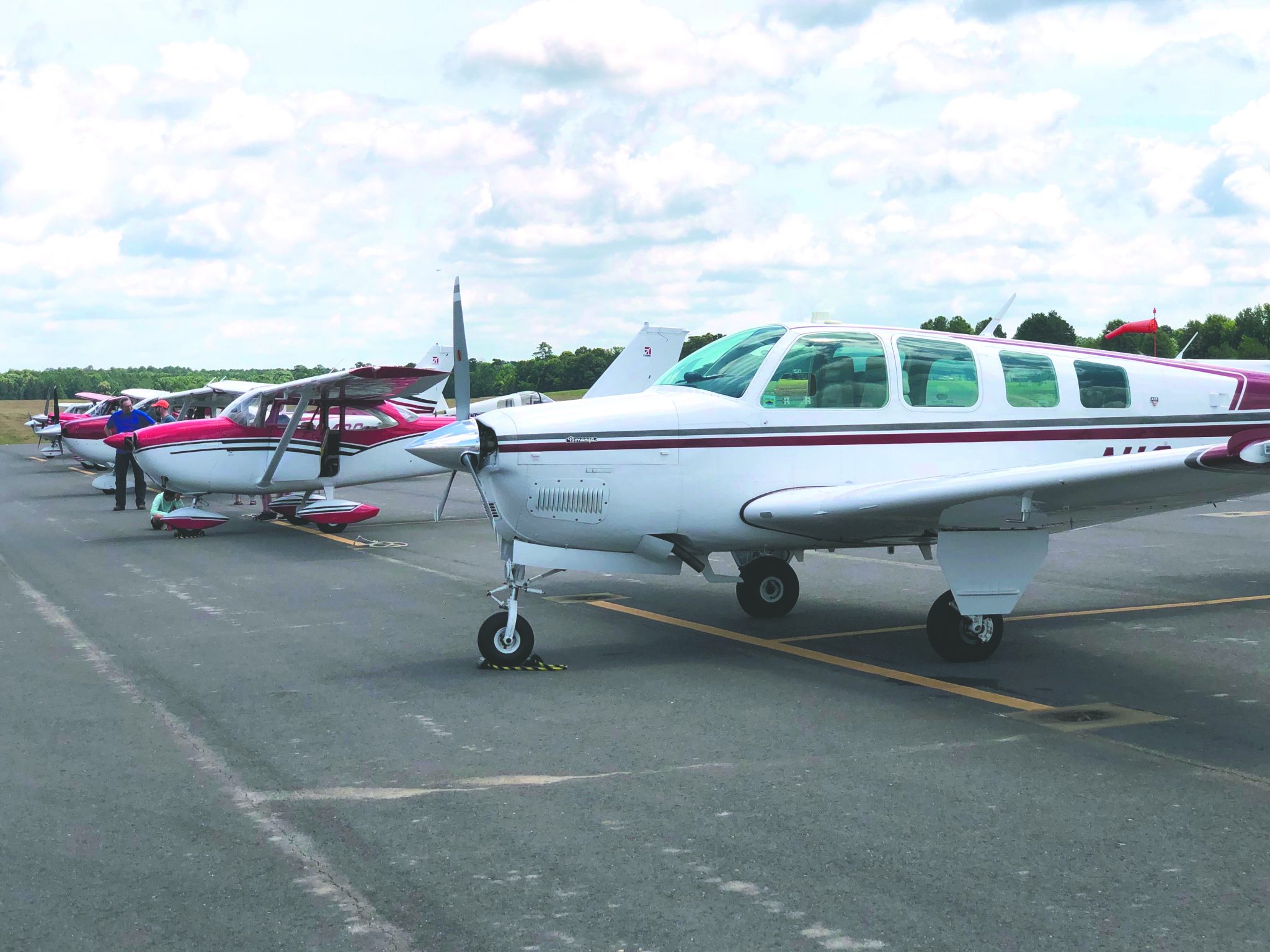 Airport invites the public to showcase facilities
The first Burger Bonanza Open House and Fly-In took place Saturday at the Minden Airport. The event had free burgers and refreshments, a Spot Flying Competition, and live music from the band Flight Delay. Airport Manager Steven Burdeaux said "I think for the inaugural fly in its going good, we've had a really good turn out from the public. That is one of the primary goals of this event, to show the City of Minden what we've got."
The Burger Bonanza Airport Open House and Fly-In was created through a collaboration of the Greater Minden Chamber of Commerce, the City of Minden, and the Minden Airport itself, and was sponsored by b1BANK, Shell Aviation, KSA Engineers, Walmart, Gibsland Bank and Trust, Benton and Brown, Wimberly Agency, and Minden Coca-Cola Bottling Company.
All of the attendees crowded in line in order to get their burgers. There was such a high turnout and demand that the grillers had a difficult time keeping up. Minden Mayor Terry Gardner said "Our sponsors b1, Walmart, and GBT did an awesome job on the hamburgers."
Tracy Campbell representing b1Bank, the title sponsor for the event said "I think it's an awesome opportunity to showcase our airport. I think Minden has one of the finest airports for a city this size. b1Bank is excited to be the title sponsor to be able to come out here and not only meet the community, but also hand out some free burgers. It's a good family-friendly event and I appreciate the City of Minden and the Minden Airport for putting this on and we look forward to them doing something like this again in the future."
The winner of the Spot Landing Competition and the $100 or a barrel of oil was Jeff Harrell from Oak Grove in his red/white Citabria.
"It's a nice airport, it's one of the nicest in the state, that's not just my opinion it's other people's too. The bands great, the foods great. The sponsors have been fantastic. As long as people are having a good time, that's all I care about" said Burdeaux.