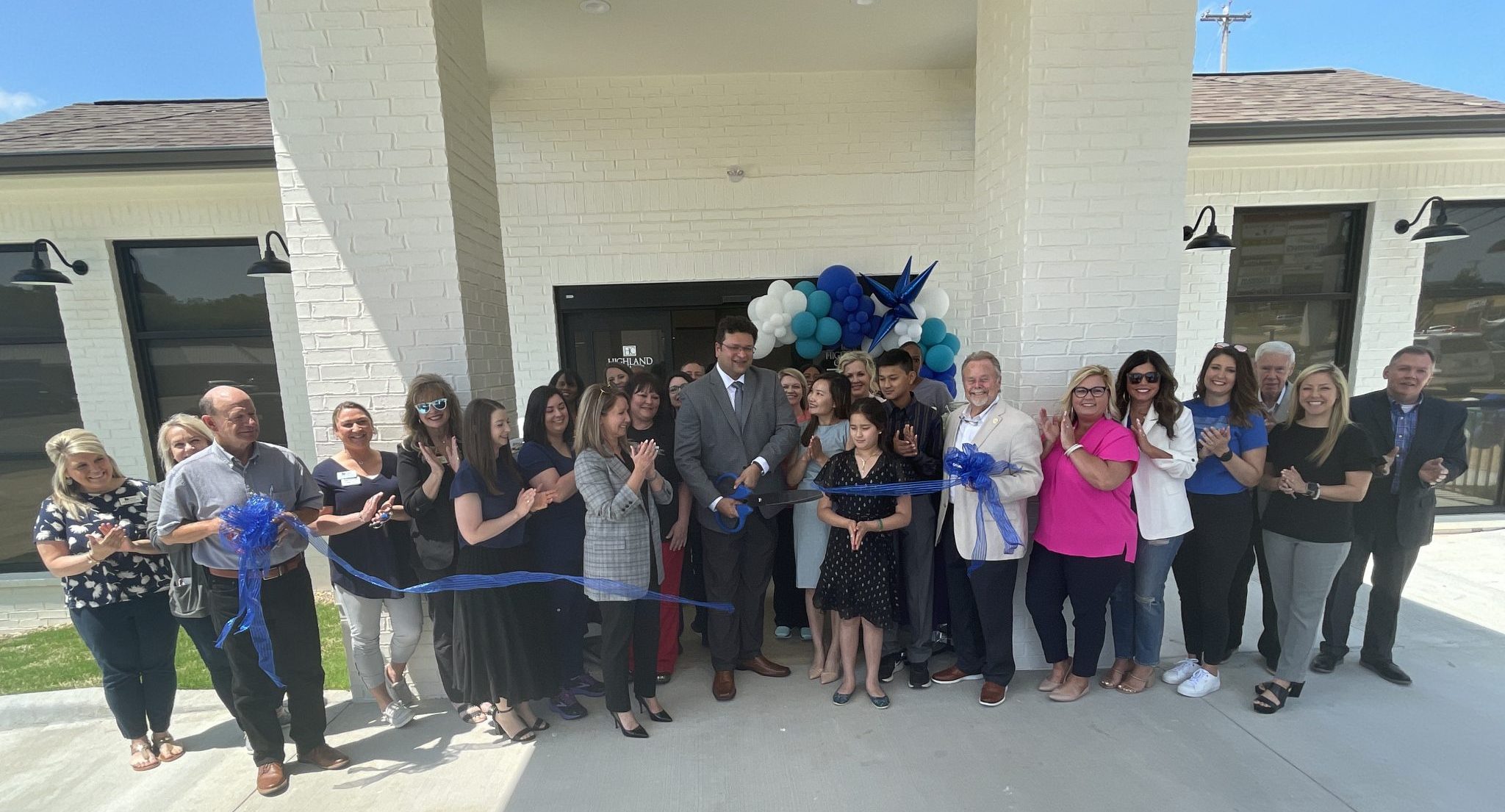 The Greater Minden Chamber welcomed Highland Clinic to Minden after they chose to open a clinic on Homer Road. Business and community leaders gathered at the new facility on Friday in order to celebrate their opening. This Clinic led by Oncologist and Hematologist Dr. Kirtan Koticha focuses on providing top quality treatment to cancer patients as well as other ailments such as leukemia, lymphoma, bone marrow disorders, and many others.
At the ribbon cutting, Minden Mayor Terry Gardner thanked Dr. Koticha, his staff, and Highland Clinic chose Minden as the location for their new facility. "For decades, this facility where we're standing has been for healthcare. Previous doctors have been here and treated their patients here. I was very proud to see when this facility was purchased by Highland and they pushed it over and they repurposed the slab," said Gardner.
"Most of all, I'm proud that they reinvested money in the city of Minden. Minden is growing, the population is growing, and we're glad that you're part of that population. If there's anything that we can do for you at the city of Minden please don't hesitate to reach out to us."
Representing the local healthcare community, Jim Williams, CEO of Minden Medical Center, offered some words of welcome as well. "We're so excited about your new location here in Minden. We always love to see you in the hospital setting and are glad that you're here. You're one of our favorite doctors on the medical staff and we're just super excited about the success that you're going to have here in Minden, and if there's anything that we can do to support that effort, let us know," Jim Williams.
The man of the hour himself Dr. Koticha also shared some of his thoughts about opening a facility here in Minden as well. "I'm so grateful to be able to open this facility here," said Koticha. "We have great staff, great patients, the community needs us, and we're able to provide treatments and quality care here locally, and close to the patients homes, that way they don't have to travel all the way to Shreveport where we have our main facility. I think our patients appreciate it and I appreciate that I can be here for that."
He went on to thank everyone for the support that they have received throughout the process of getting the clinic up and running.
"I'm very grateful to Minden and the Hospital especially for supporting us, making it possible for us to be here. They've always been good to us, taken good care of patients locally, and I feel that without them this would not be possible," said Koticha.
"I'm glad we are here, it took a while because of COVID and the delay, but I think we finally got it and it's been a long time coming, Minden deserves it."